Lexie Black is no stranger to making a slow trot around the bases; the Penn State infielder, who graduates in May, was one of the more feared hitters in the Big Ten. The Omaha, Neb., native shared some insight on her approach to hitting that might help you in your next rec league game.
Counting On It.
Pitch count heavily influences Black's strategy. If there are two strikes, she simply looks to put the ball in play or foul off tough pitches to stay alive. If it's 3-0 or 3-1, she switches into attack mode: "I'm looking to do damage."
Be Selective.
If Black is in a favorable count and looking for a pitch to hit, but it's not thrown where she likes it, she'll wait for another. "Just because a pitcher throws a good pitch doesn't mean you have to hit it," Black says.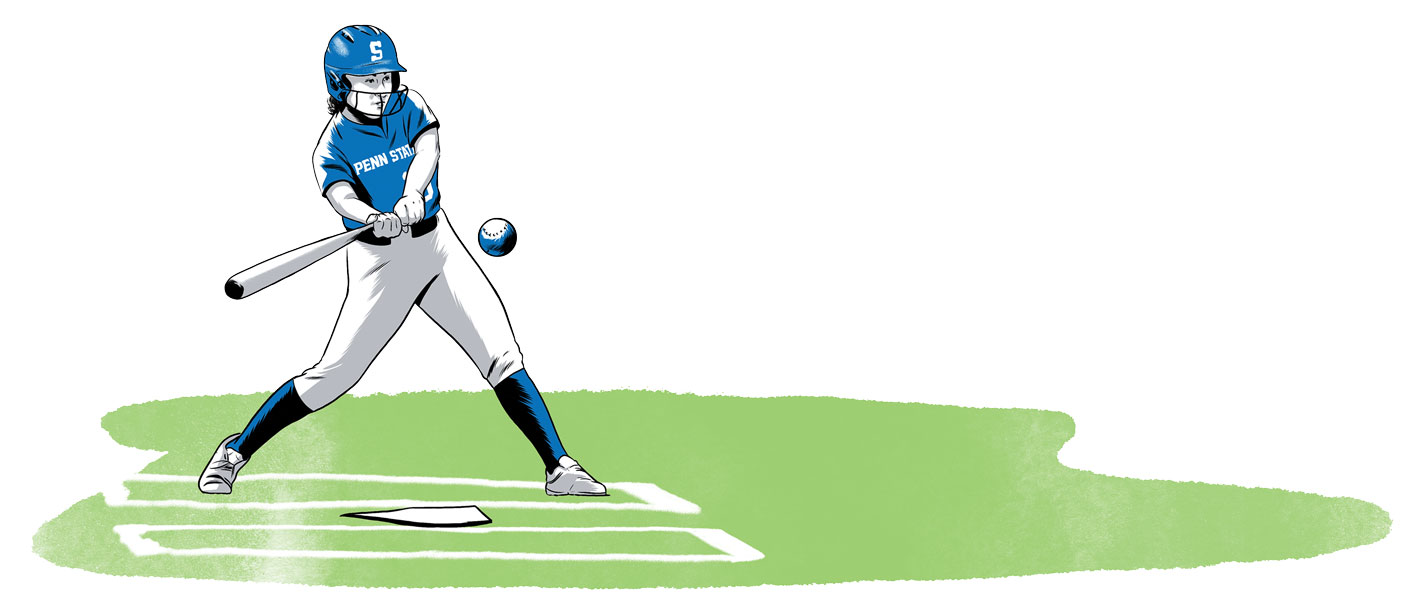 Mind the Gaps.
Home runs are great, but Black knows there's nothing wrong with driving the ball between the outfielders for an extra-base hit. "The best hits just come from trying to put a good swing on the ball," she says.
Drive, Not Launch.
Regardless of the pitcher or game situation, Black visualizes driving the ball through the fence, or through second base, as opposed to trying to launch it. "It doesn't work out too well when you're trying to overswing."