Five years before he stood victorious atop a podium in Tokyo, David Taylor sat on a charter bus in the second-largest city in Ukraine, wondering if he could find whatever it was he had lost.
The 2016 World Wrestling Clubs Cup was held in Kharkiv, and while Taylor '13 H&HD at the time was one of the best wrestlers in the world, he was nowhere near his best. He was still adjusting to the move from 74 kilograms (equivalent to 165 pounds, the weight at which he'd competed through most of his college career) to 86 kilos, where he hoped he'd be better suited to contend. No less important, he was struggling to rediscover the swagger that had made him a two-time national champion at Penn State. In his opening match, Taylor was beaten—"pretty handily," as he remembers—by a Ukrainian whom he calls "by far the worst wrestler I've ever lost to."
On the bus with his teammates afterward, Taylor sensed what the other wrestlers must have been thinking: Maybe he shouldn't be in this weight class. "We had this coach who's really no-filter, and he came back and said, 'David, I didn't bring you on this trip to lose. So why don't you figure out what you need to do.'"
It wasn't rock bottom, exactly, but for a guy so unused to losing—let alone to an opponent whose name, five years later, he can't remember—it was close enough. Whether it was that incisive challenge from a coach or simply an internal switch he needed to flip, Taylor did indeed figure it out. He won his three remaining bouts in that tournament, and in the nearly five years since, including his victory at the 2018 World Championships and ending with his dramatic Olympic win over rival Hassan Yazdani of Iran, Taylor's record was a staggering 74–2.
When we met in late August, Taylor was back in State College, enjoying a brief spell of relative calm. He'd allowed himself just two weeks off after returning from Tokyo before ramping up training for the 2021 worlds, scheduled for early October—just as this issue went to press—in Oslo, Norway. In between sessions, he was splitting time at M2, the youth wrestling training center he runs in nearby Pleasant Gap, and K2 Roots, the cold-press juice bar he and his wife, Kendra, opened downtown earlier that month. (The couple has an 18-month-old daughter, London, and in September, Kendra gave birth to their second daughter, Ivy.)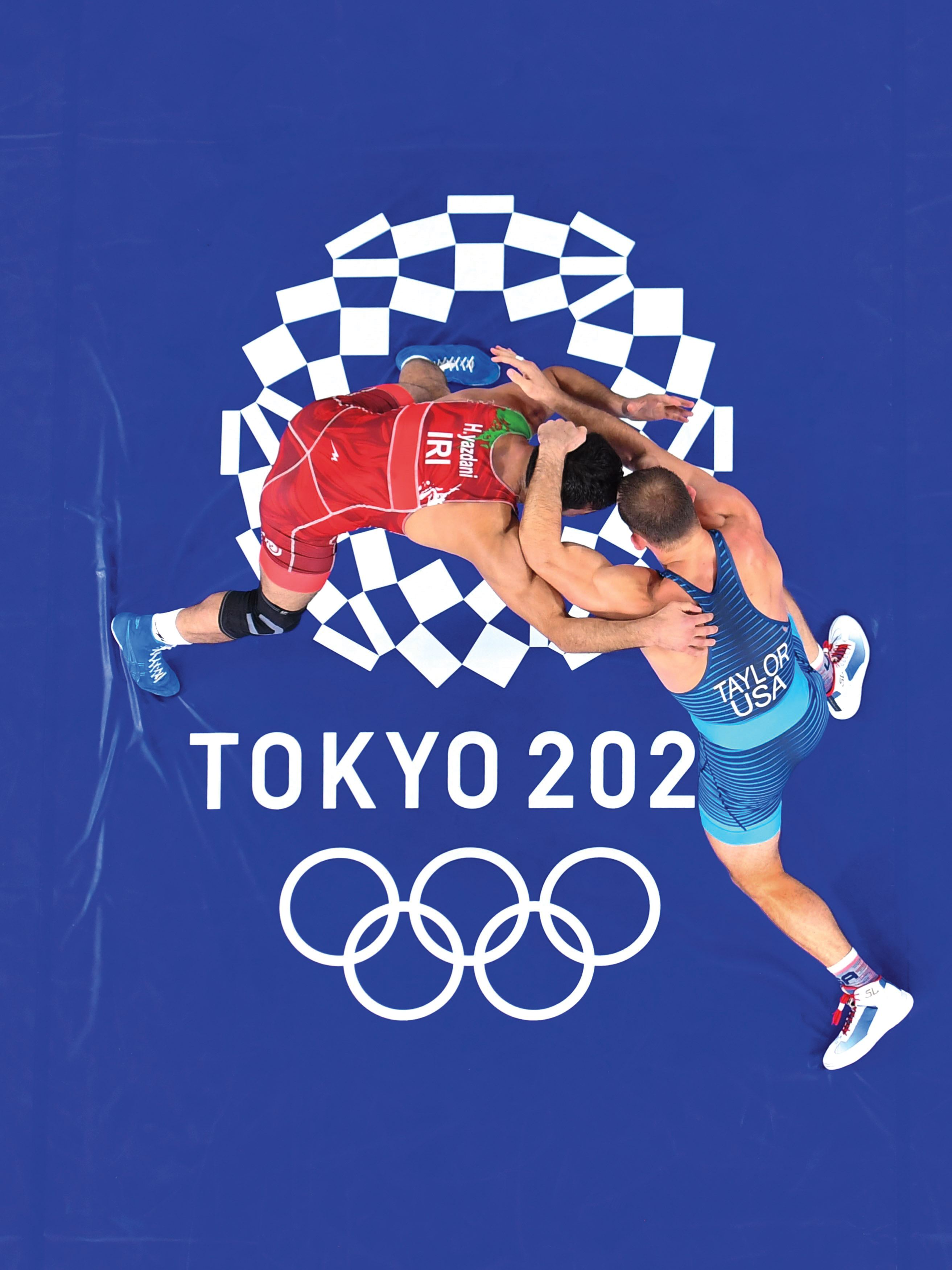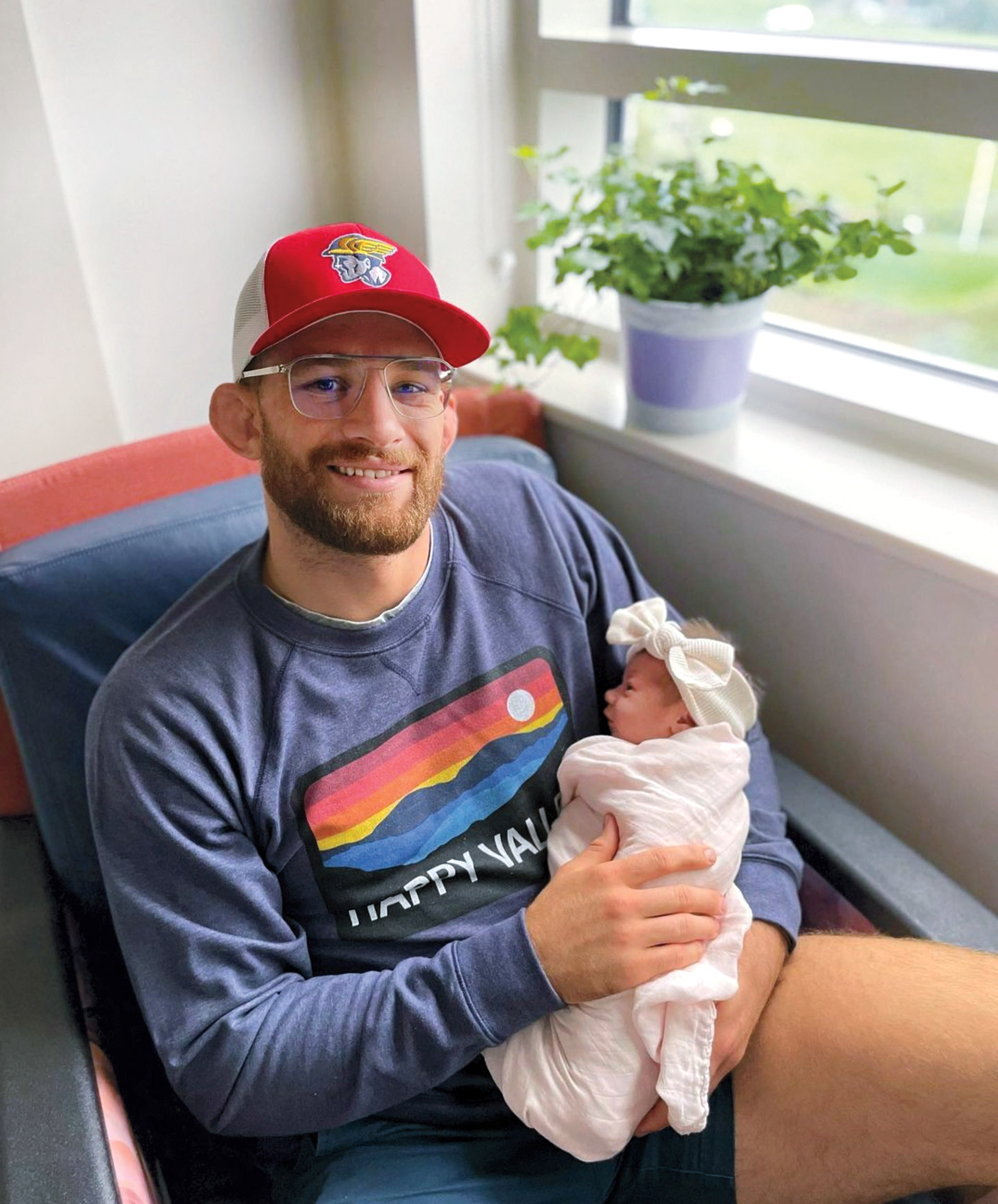 All of which is to say that the Taylors have earned the right to a break they currently have no time to take. David wouldn't want it any other way. "I've always been very goal-oriented," he says. "The way my mind works is, man, we did this—OK, what's next? After world championships, I can take some time off. But right now, this is the task at hand, so go finish the job."
You don't get to be the best in the world at anything, let alone a sport as isolating and demanding as freestyle wrestling, without intense focus and competitive drive. Taylor's been honing those traits since he was 8, when he says he first started dreaming of Olympic glory; as an Ohio high schooler, he went 180–2 and won four state championships. "He's always been a great wrestler, and he's always been clutch," says Penn State coach Cael Sanderson, a legendary amateur wrestler himself and the man on whom Taylor modeled much of his approach to the sport. "I remember watching him when he was just a skinny little kid in high school. His poise was very unusual at a young age."
Taylor was nearly as impressive as a Nittany Lion, going 134–3 with a pair of NCAA titles. The second of those came in 2014, after which his goal was simple: to win Olympic gold in 2016, then figure out the rest of his life. Instead, after making that 26-pound jump in weight classes, he finished third at that year's Olympic trials and a few months later endured that disappointment in Ukraine. "I think when you fall short, you kind of reset," he says. "The time period since that has been the most dominant, most successful time of my career."
It's a stretch that included 10 months off the mat after a 2019 knee surgery, a break that tested his resolve but, combined with the yearlong pandemic delay of the Tokyo Games, allowed him to approach the Olympic buildup as fresh and focused as he'd ever been. This time, he qualified, setting up an inevitable meeting with Yazdani, who came in as the defending world and Olympic champion. Taylor had won both previous meetings between them, but when the Iranian took a 3–2 lead into the final minute in Tokyo, Taylor's dream looked like it might slip away. "It was getting tight there at the end, but I felt that no matter what happened, he's never out of it," says Casey Cunningham, a Nittany Lion assistant coach and Taylor's personal coach for more than a decade. "If there's time on the clock, he can score."
Sanderson admits to a fleeting moment of doubt, which Taylor erased with a double-leg takedown in the final 20 seconds to secure a 4–3 victory. "There was a moment where it was like, wow, he might not win this," Sanderson says. "Five seconds later, he scored and won a gold medal."
In doing so, Taylor lost something he no longer has need of. "I had this built-up tension I was trying to level out," he says. "I don't feel that anymore." In its place is something like serenity, a peace born of preparation and achievement, and as different from complacency as silver is from gold.