Lab Laurels
Just finished reading the "Form & Function" article [Jan./Feb., p. 44]. I am awestruck! I had no idea how in-depth Penn State has ventured into the world of infinite smallness. The technical, educational, recruiting, and financial benefits are colossal. Having groundbreaking laboratories and equipment in these areas of science that were beyond the realm of human conception just a few years ago is heartwarming news for alumni. And 2D technology, a favorite topic of mine, has its own consortium! Please continue to provide us with updates on the exciting technological worlds being studied throughout the Penn State system.
Randy Lindenmuth '66 Eng
Orwigsburg, Pa.
DEI Debate
I was disappointed to read that Penn State is channeling additional university resources into diversity, equity, inclusion (DEI), and "belonging" initiatives ["Equitable Goals," Jan./Feb., p. 26]. Cloaked in moral language, DEI is underpinned by divisive leftist philosophies: CRT, intersectionality, radical gender theory, and Marxism. As the article admits, Penn State DEI goals include identity-based hiring and equalizing of graduation rates across all identity groups. Because different regions, cultures, and genders collectively differ in strengths and chosen professions, merit must be subordinated to race or sexuality in hiring/admissions, and academic standards must be lowered to achieve these goals. The inevitable result is balkanized mediocrity. When DEI programs gain sufficient power, human resource policies often become a weapon to enforce ideological conformity and punish dissenters. The identity politics of the left have no place in a public institution of higher learning; instead, Penn State should focus on academic excellence, building character, and instilling universal values such as integrity, kindness, and hard work.
Brandon Aldinger '05 Sci
Butler, Pa.
Frozen in Time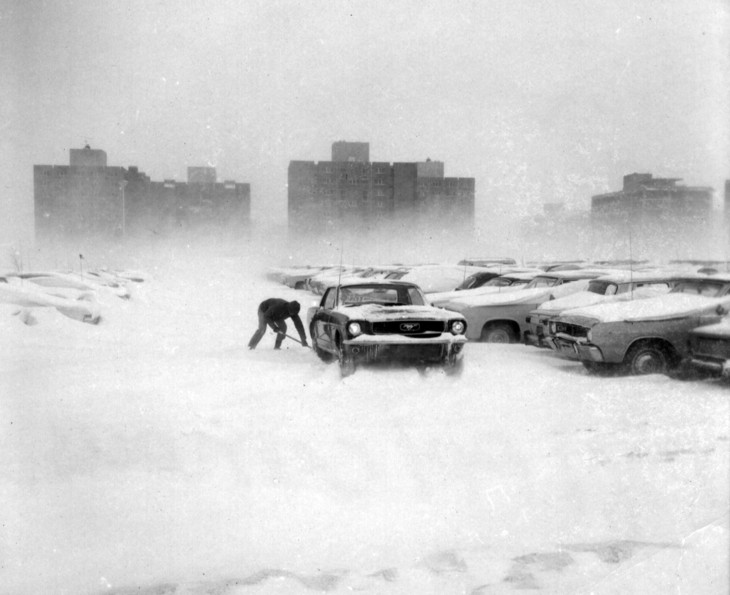 I so enjoyed the old black-and-white photo and text describing parking Lot 80 during the winter of 1974 [Then & Now, Nov./Dec., p. 21]. I started my freshman career living in Stone Hall in the fall of 1974. We had to trek across Lot 80 in frigid weather to get to classes. I still can feel the icy wind blowing against my face. My face felt like it would crack! I remember the wide-open spaces by East Halls. Now the dorms are all jammed in. Anyway, I appreciate this piece of nostalgia.
Barbara Tersak Hamilton '77 Com
Canonsburg, Pa.
I shuddered when I read the letter entitled "The Tundra" [Letters, Jan./Feb., p. 9]. As a secondary education major residing in East Halls in the mid-1970s, I had to walk to the other side of campus for many of my classes. The infamous Lot 80 was essentially a massive parking lot for virtually every enrolled student who possessed a vehicle. The memory of traversing this arctic zone in the winter did not make me wax nostalgic. Conversely, the mention of being on the term system as opposed to the semester system did evoke many fond memories. Yes, it is a relic that is largely forgotten and certainly is never to return; however, time will never diminish my fondness for that experience. I chose to attend Penn State on a "summer term" on several occasions. Since parking needs were greatly reduced in the summer, a large portion of Lot 80 could be encircled with hay bales, and any student with an MG or Triumph sports car (in that era there were many) was allowed to enter and compete for the best time via individual runs. That was a much better memory of Lot 80 for me. Incidentally, I still own a 1967 MG Midget. (I'm still a kid at heart.)
Bob Lightner '75 Edu
Cape Coral, Fla.
Reunion Challenge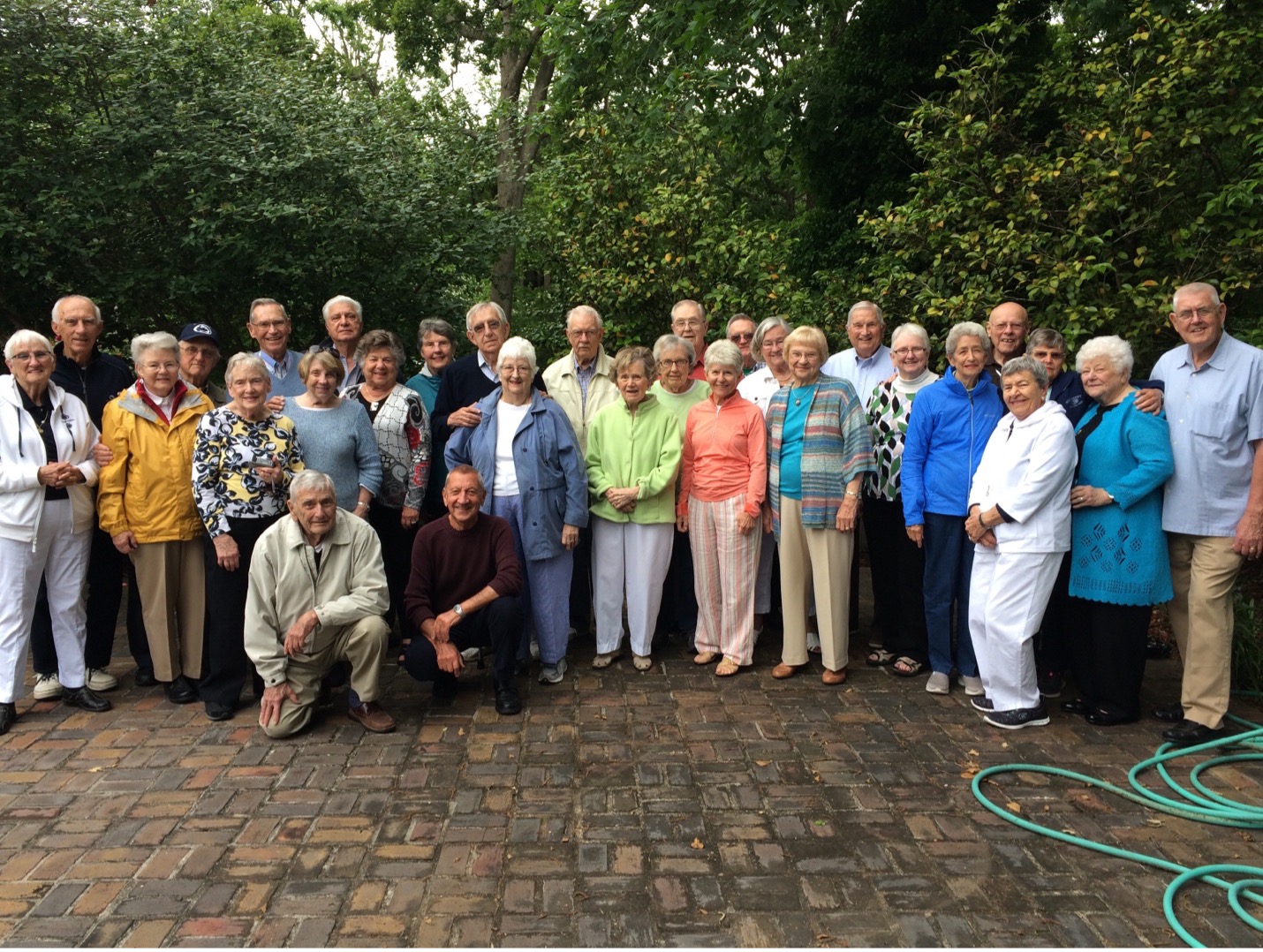 The Penn Stater recently ran a letter, titled "Reunion Challenge" [Letters, Nov./Dec., p. 10], from a group of 1970s alums, asking if anyone could beat their 45-year record of annual reunions. The Tau Kappa Epsilon class of 1954 accepts the challenge. We managed to have a reunion at Wildwood, N.J., every year from our 1954 graduation beach party until 2017, when aging did us in. That was 63 years. Here is a photo (right) of the 30 1950s Tekes and significant others who attended in 2017. Can anyone beat that?
Dave Jones '54 Com
Montclair, N.J.
Propped Up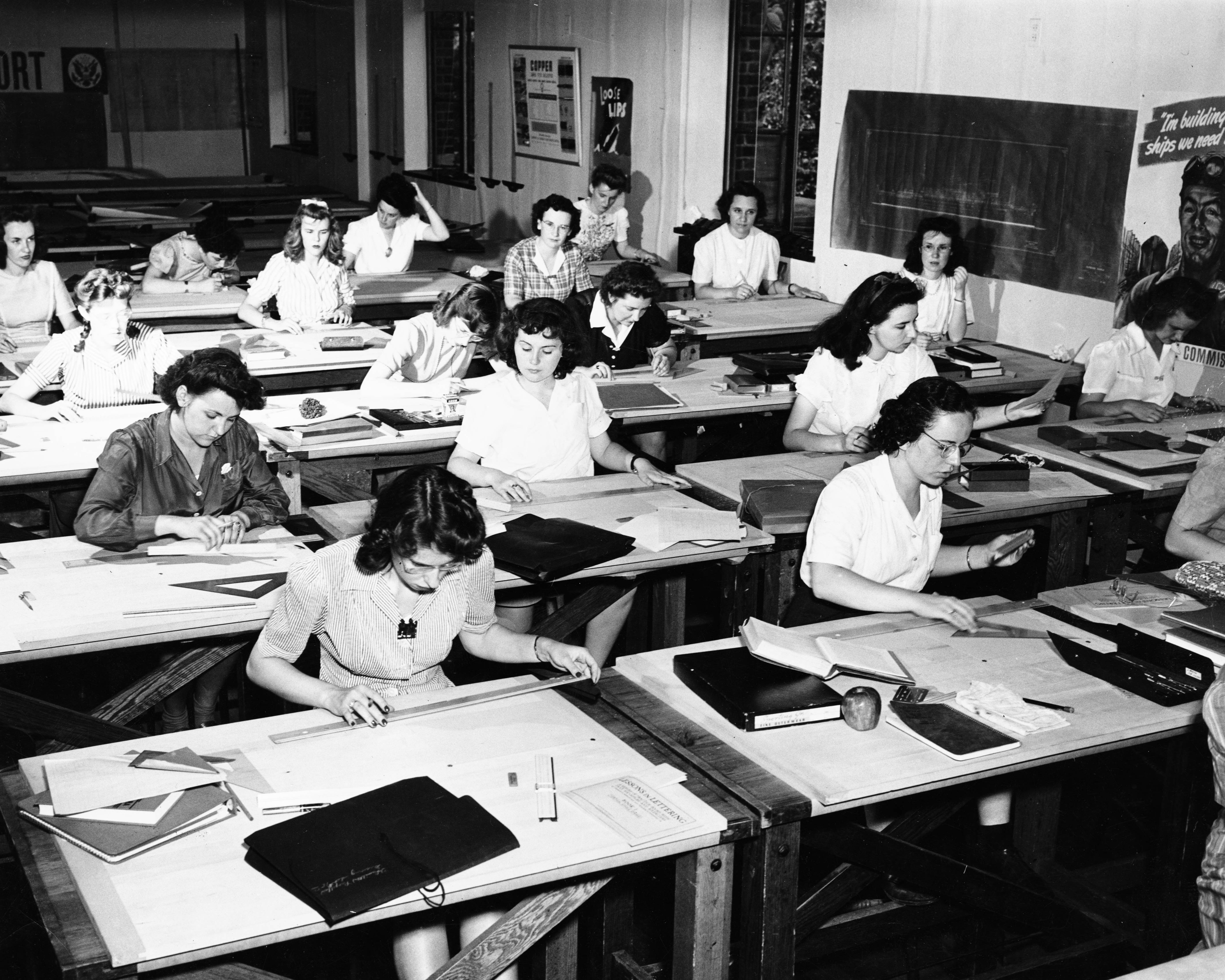 My mother, Thelma Eurich, was part of a special program funded by Hamilton-Standard during World War II. She talks often about the women's aeronautics program that she was enrolled in at Penn State.While going through her papers due to a pipe leak, we found her Penn State report card and information on Hamilton-Standard, which employed a group of these young women. Apparently they all lived in a house together. My mom, a very internet-savvy 97 year old, says she can't find any info about this program that taught her and other young women to draw airplane parts. It changed her life, and I think she would like to make sure it's in the history of Penn State. Do you know if this program has been written about, and if so, where I might find the info? I know my mom is enjoying sharing stories about how lucky she was to be able to fly as teen and then to be in this program, a first for women at the time. If you want to get more information about it, this might be the time.
Leslie Warner-Rafaniello
Clifton Park, N.Y.
From the editors: The photo above, available through the University Libraries digital collections, shows students in 1943 working in a drafting room "under the auspices of the Hamilton Standard Propeller Division of United Aircraft." Aviation companies such as Curtiss-Wright, the Consolidated-Vultee Corporation, and the Glenn L. Martin Company also sent students to Penn State for training. If you know more about this program, drop us a line!