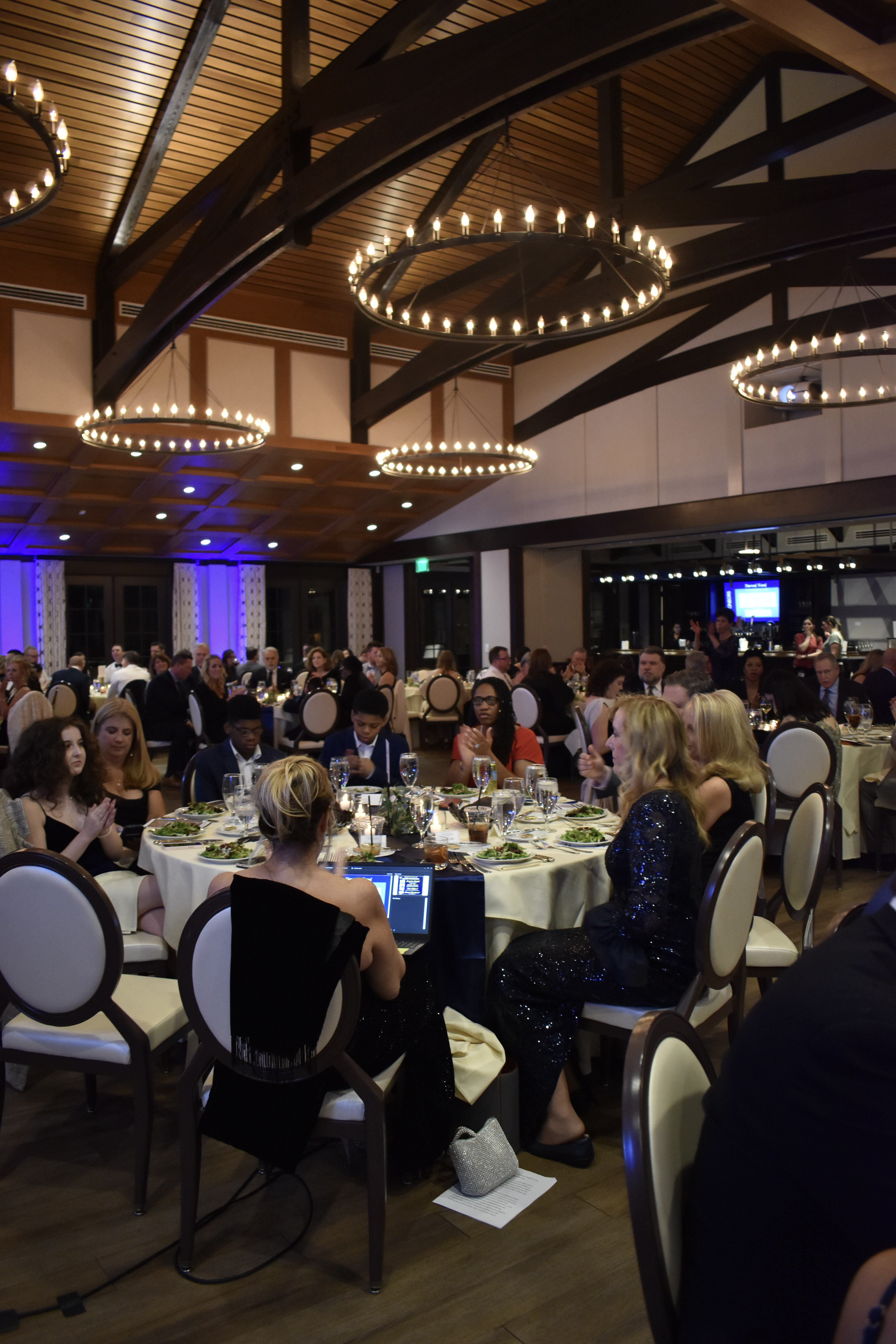 A common refrain used by those who've been involved in the world's largest student-run philanthropy is that "THON never leaves your heart." Alumni affirm this each year as they gather within their local chapters and alumni interest groups all over the country to raise money For The Kids. Through galas and balls, silent auctions and direct donations, Penn State alumni add to THON's total—which this year was a staggering $15.1 million—to benefit Four Diamonds at Penn State Health Children's Hospital.
Anthony Enger '16 Eng headed up the Baltimore Chapter's first annual Charm City Gala, attended by 75-plus THON supporters who raised more than $3,000. "It was a great mix of younger alumni as well as some older," Enger says. "We've had a donor drive before, but nothing like this."
"This"—a dress-up, sit-down, dance-the-night-away affair—has been done to great success in other chapters. The Hope Gala (main photo), which caps off a year-round fundraising effort by the New York City Chapter, raised $243,000 this year, upping the gala's all-time total to more than $2 million since its start in 2008. Another long-standing formal event is the Philadelphia Chapter's Liberty Ball, which raised more than $26,000 in its 18th year. On the other side of the commonwealth, Pittsburgh's Blue White Ball (tagged as "4 Diamonds, 3 Rivers, 1 Dream") raised $30,000.
Attendees at the 16th annual Diamonds Over Georgia gala (top left) celebrated $51,000-plus raised, which was split between THON and Cure Childhood Cancer, a similar nonprofit in Georgia. "Cancer doesn't care what school you went to or what state you live in. It doesn't have any boundaries," says gala coordinator Patti Clark. "So we split the money between the two organizations."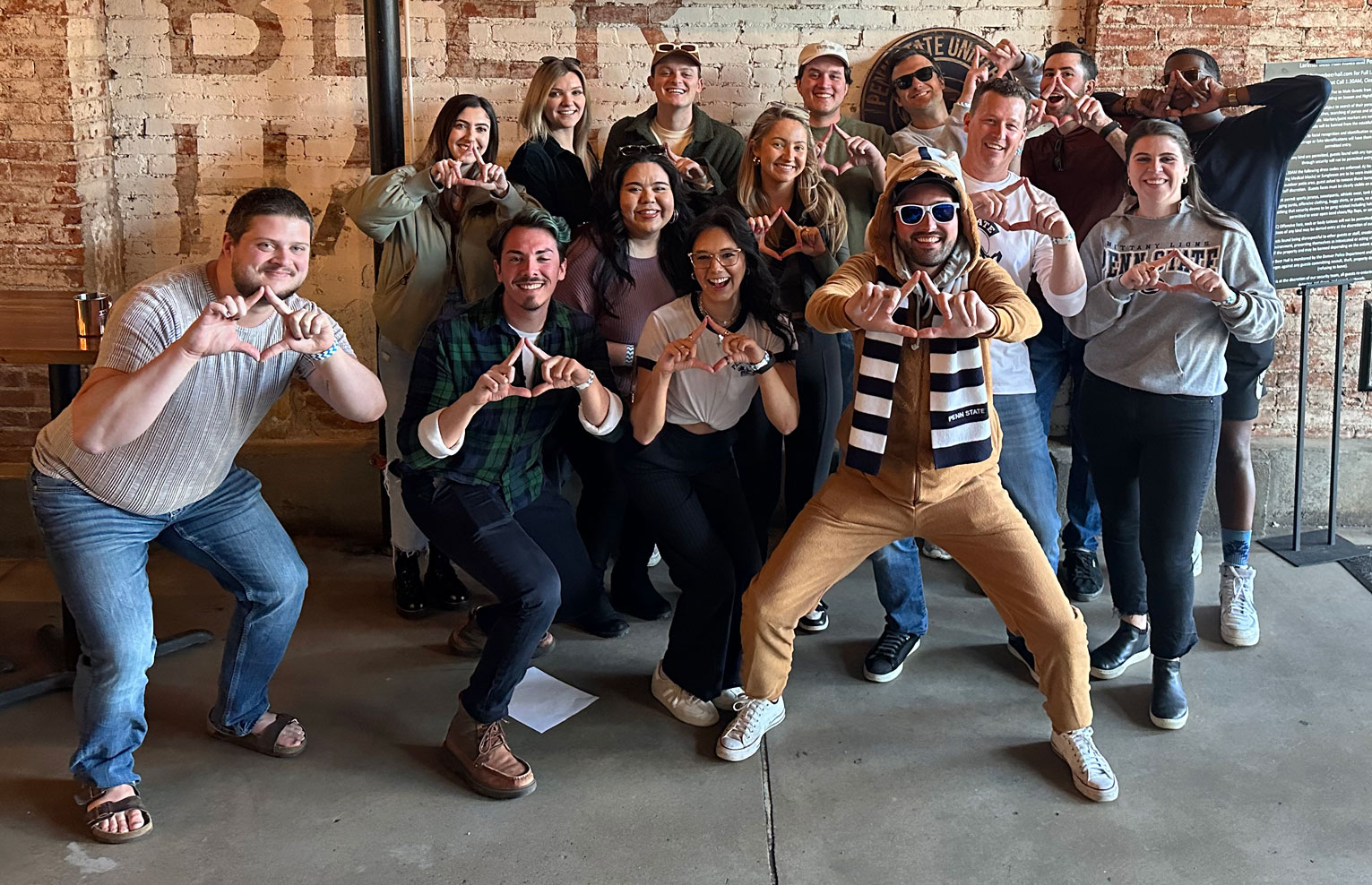 Smaller, more casual THON fundraisers are popular as well. The Colorado Chapter hosted Chasing Charity: A Lion's Quest (above), for which a member picked at random donned a Lion suit and disappeared downtown, with teams of paying participants charged with finding him. "We raised $5,280 for THON, which is our annual goal," says chapter president Phil Wiest '96 Com. That number, of course, marks the elevation of the Mile High City in feet.