1950s
Charles D. Wenzel '52 Lib (ΣΠ) received the Welsh Society of Philadelphia's 2023 Robert Morris Award for his work reconstructing 275 years of history. At Penn State, he served on four industry support boards for The Learning Factory, was the university's board president from 2004 to 2005, and managed programs with the industrial engineering department. He lives in New Holland, Pa.
1960s
Carol Dominick Ellis '60 Com (ΧΩ) retired from the curatorial department of the Brandywine Museum of Art. She lives in West Chester, Pa.
William J. Douglas '62 MS, '66 PhD Eng, an engineer and risk analyst whose career spanned defense, mining, environmental, and computer technology industries, wrote a novel, You Can't Go Back: A Kaleidoscope of Choices. He lives in Wayne, Pa.
Barbara Hackman Franklin '62 Lib (ΚΑΘ, Dist. Alum.) was inducted to the Government Hall of Fame for her achievements in the federal government as staff assistant to former President Richard Nixon, commissioner of the U.S. Consumer Product Safety Commission, and as the secretary of commerce for then-President George H.W. Bush. She served five U.S. presidents altogether. She lives in Washington, D.C.
Jeffrey R. Frazier '67 Sci (ΑΦΩ) wrote Pennsylvania Mountain Landmarks Volume 1, which details unusual and inaccessible landmarks in the mountains of Pennsylvania. He lives in Bellefonte, Pa.
Bill Schall '69 PhD Edu retired in 1996 from Longwood University, where he served as dean of the College of Education and Human Services. Post-retirement, he continued writing, consulting, and speaking at National Council of Teachers of Mathematics conferences across the U.S. He lives in an assisted living home in Winchester, Va., and enjoys virtual travel experiences.
1970s
Steven H. Lupin '70 Lib, co-managing partner of Hamburg, Rubin, Mullin, Maxwell & Lupin, was named in Super Lawyers' 2023 Pennsylvania Super Lawyers list for his work in the areas of business litigation, general litigation, and personal injury. He and his wife, Linda Solomon Lupin '71 Lib, live in Lansdale, Pa. Children: Benjamin Lupin '99 Lib; Elyse Chang '02 Bus.
Marc Robert Steinberg '70 Lib, a former Montgomery County Assistant District Attorney and current managing shareholder at Rubin, Glickman, Steinberg and Gifford PC presented a session at the Pennsylvania Bar Association's Criminal Law Symposium titled "How to Make a Living Practicing Criminal Law." He lives in Lansdale, Pa.
Frederick Ellrich '71 Lib (TKE), a reverend and former adjunct instructor of leadership at Christian Brothers University, is vicar of St. Peter's by the Lake Anglican Church in Pickwick Lake, Tenn. He lives in Counce, Tenn.
Stephen Bratkovich '73 Agr wrote The Baseball Bat: From Trees to the Major Leagues, 19th Century to Today and Bob Oldis: A Life in Baseball. He lives in Medina, Minn.
John P. Martonick '73 H&HD retired after 49 years in the property management and development business. He served in various roles in Maryland, including regional director for Maryland Management Company, president of the Apartment Builders and Owners Council, and president of the Home Builders Association. He and his wife, Joyce, live in Bel Air, Md.
Dave Fleischer '75 A&A and his wife, Linda Morin Fleischer '75 Edu,  received the Cholangiocarcinoma Foundation's 2023 Mark R. Clements Award for Excellence in Community Impact. Dave and Linda raise awareness of cholangiocarcinoma in memory of their daughter, Sarah Bennett, who passed away from the disease in 2018. They live in Odenton, Md.
Roger Marietta '75 Lib, an associate professor of political science at Albany State University, is now teaching as a practitioner in the university's graduate program for public administration. He is also a former mayor of Fayetteville, Ga., and served for three terms as a city commissioner in Albany, Ga. He lives in Albany, Ga.
Larry Barasch Eng '78, '79 MS A&A (Blue Band) and Anne Barasch '79 Lib launched a new bakery business, The New York Cheesecake Company, which is located in Pittsburgh and delivers nationwide. They live in Pittsburgh.

1980s
Steven A. Hann '80 EMS, a partner at Hamburg, Rubin, Mullin, Maxwell & Lupin and chair of the firm's environmental law department, spoke about stormwater-related issues at a national webinar for HalfMoon Education Inc. He also presented at four board member training sessions designed for new and current Pennsylvania municipal authority board members under the Pennsylvania Municipality Authorities Act and related laws, including the Sunshine Act and Right to Know Law. He lives in Lansdale, Pa.
Mark E. Berg '81 Bus, a former partner at Feingold & Alpert LLP, is now partner in the corporate and securities department and chair of the tax practice group at Klehr Harrison Harvey Branzburg LLP. He lives in New York.
Lisa Baird '82 Lib, '84 MBA Bus was appointed chief executive officer of NextUp, a nonprofit focused on advancing all women in business. She also serves on the board of Cantaloupe Inc. and is a past board member of Fox Racing, GK Elite, the International Tennis Hall of Fame, and the Women's Sports Foundation. She lives in Old Greenwich, Conn.
Starr Diethorn '82 Bus, an accounts receivable specialist at Teva Pharmaceuticals, self-published a novel titled Death at Wildbough: A Berkshire Hills Mystery. She lives in Long Valley, N.J.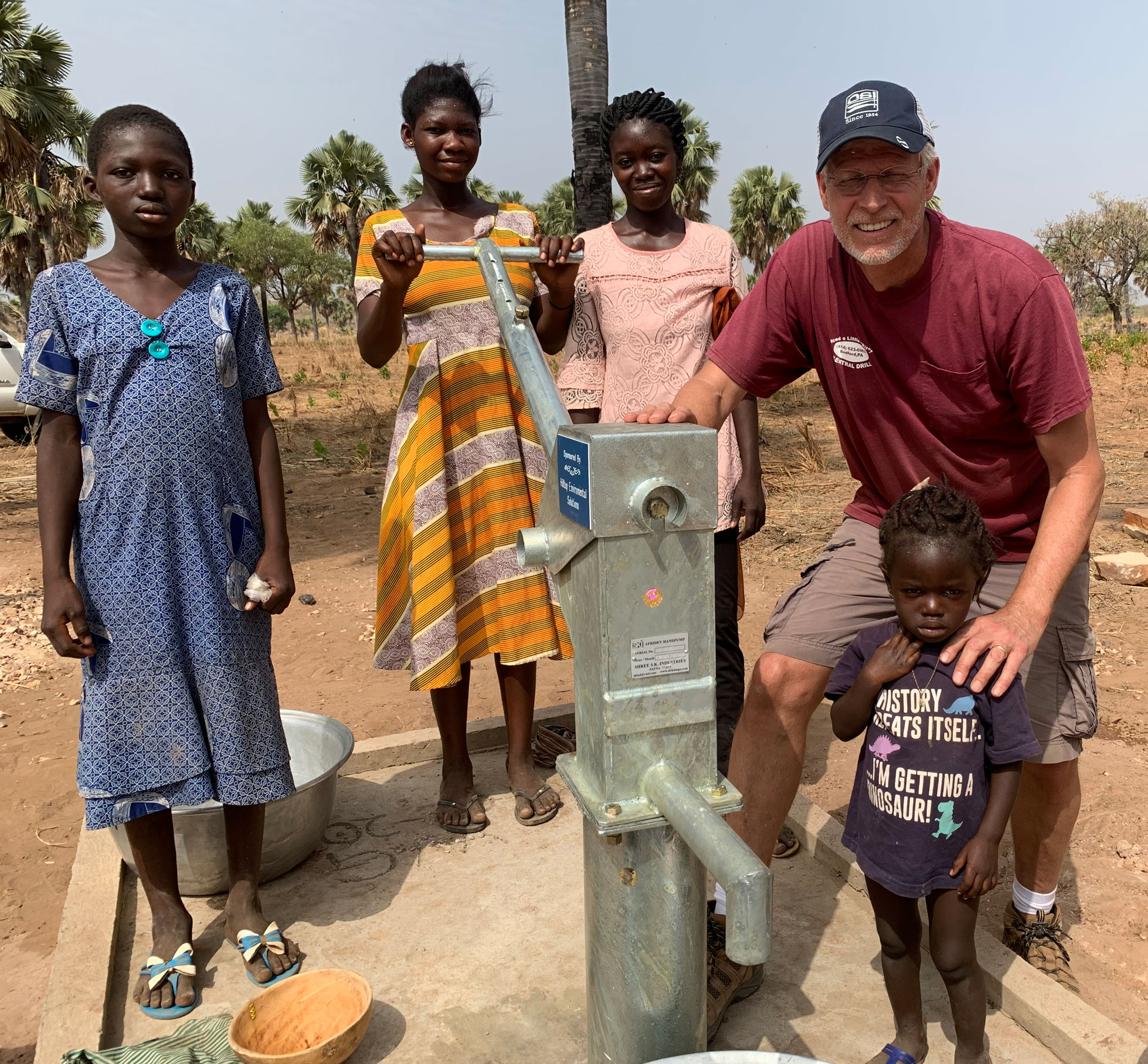 Dave Powell '82 Bus estimates that he's provided drinking water to 2 million people in Ghana and Tanzania through Lifetime Wells International since co-founding the nonprofit in 2004. Read the full profile.
Joyce L. Collier '83 Lib is a partner at Uebler Law LLC, where she advises executives, managers, educators, physicians, sales professionals, and other attorneys on contract and transition issues, as well as discrimination, whistleblower law, and restrictive covenants matters. She lives in Malvern, Pa.
Nabil Hajo '84 Sci celebrated the first anniversary of his heart and kidney transplant. A chiropractor, he serves as an EMS educator for RWJBarnabas Health. He lives in Mahwah, N.J.
Bob Pudlo '85 Eng retired after a 34-year career at FedEx Ground, where he most recently served as vice president of operations support and engineering. Earlier this year, he received the Captains of Industry Award from the Institute of Industrial and Systems Engineers. He and his wife, Janet, live in Cranberry Township, Pa.
Mary Lou Harju '86, '87 MS Bus (Schreyer) joined the United Way of Beaver County as executive director. She and her husband, Warren Harju '89 Eng, live in Aliquippa, Pa., with their three retired racing greyhounds.
Helen Caldwell Marshall '86, '90 MS EMS is a senior rate and business consultant with the National Rural Utilities Cooperative Finance Corporation. She and her husband, Ken, live in Stuart, Fla.
David Ketcham '88 Bus, an associate financial advisor at Wells Fargo Advisors, was elected a fellow of the Academy of Management at Auburn University, where he was also a Harbert College of Business scholar.
1990s
Phillip R. Earnest '93 Lib, partner at Pietragallo Gordon Alfano Bosick & Raspanti LLP and chair of the firm's construction practice group, has been elected as a member of the Academy of Trial Lawyers of Allegheny County. He lives in the Greater Pittsburgh area.
Veronica Conway Hawkins '94 Agr, '98 MEd, '14 PhD Edu, the vice president of human resources at Nixon Medical Apparel & Linen Service Specialists, was named Delaware Valley HR Person of the Year, an award that is bestowed jointly by several chapters of the Society for Human Resource Management. She lives in the Philadelphia area.
Matt Binder '95 EMS, a communications teacher at Hempfield School District and freelance meteorologist, was recognized with the Boy Scouts of America's Distinguished Eagle Scout Award. He lives in Lancaster, Pa.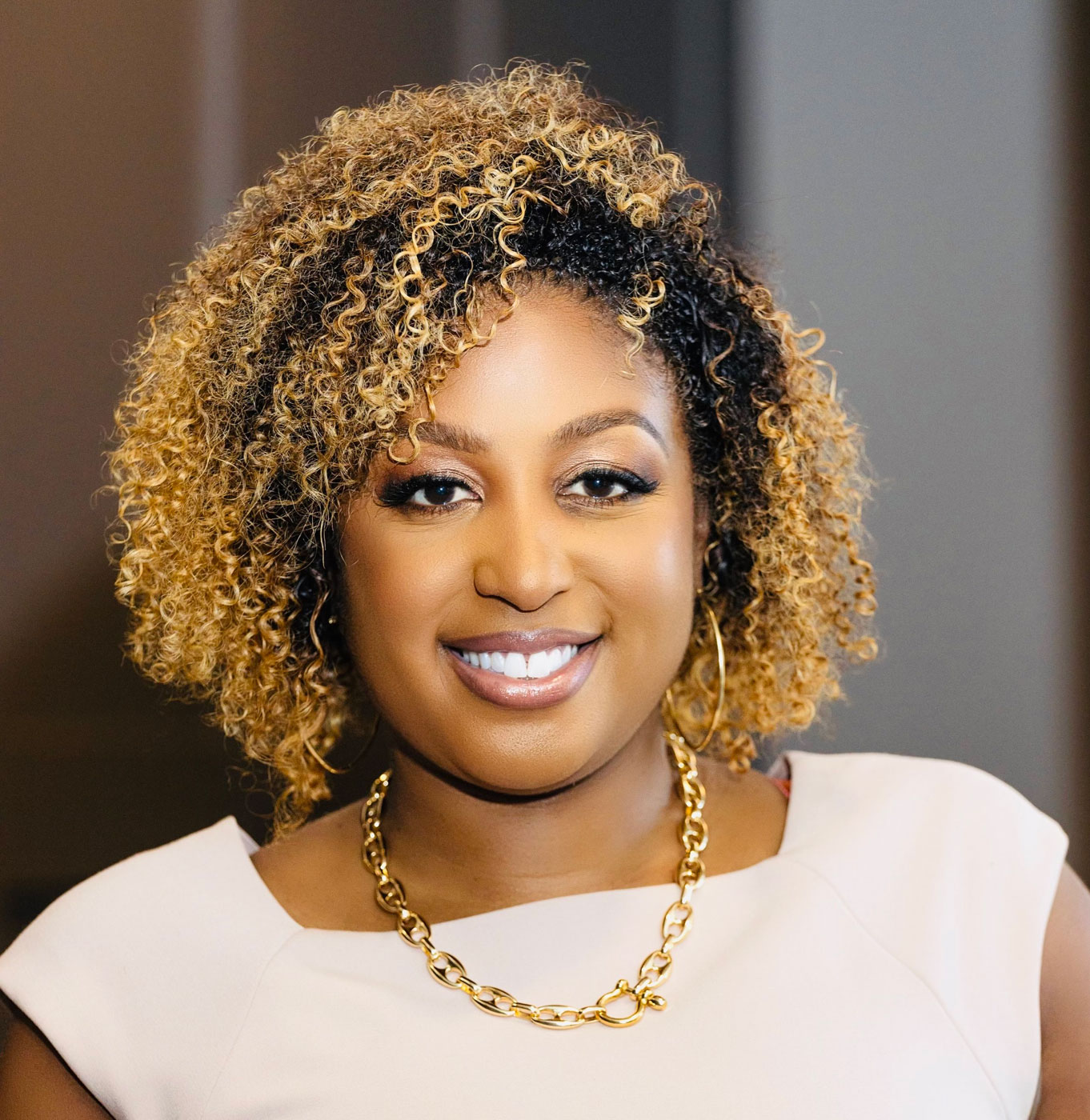 Kamila Elliott '99 Com, '04 MBA Bus is helping people of color build generational wealth through Collective Wealth Partners, which she co-founded in 2022. Read the full profile.
Matt Mohn '99 Bus was named co-chair of the Global Corporate Group at Reed Smith LLP, where he has worked for more than 16 years. He lives in Pittsburgh.
2000s
Robin Ferrer '00 Nur was named the 2023 Alumnus of the Year by Milton Hershey School for his accomplishments in health care leadership. He serves as the system vice president of emergency medicine at Mount Sinai Health System. He lives in New York.
Melanie Hirt '00 Eng and Nicholas Stanziola '02 Eng got married on June 17, 2022. Their wedding was officiated by Rev. Christopher Ansell '03 Eng. Both Melanie and Nicholas were recently promoted to engineering managers at Motorola Solutions Inc. They live in Pittsburgh.
Paul Lazar '01 Com was promoted to director of radio programming at WVIA Radio, an NPR member station. Last year, he won his third Pennsylvania Association of Broadcasters Award. He lives in Pittston, Pa.
Bryon Killian '02 Hbg Eng, former principal and director of the civil and environmental resources group at Entech Engineering, was promoted to executive vice president. He lives in Pottsville, Pa.
Deanna Rose Segrave-Daly '02 Bus, '03 Sci, a registered dietitian and owner of Teaspoon Communications LLC, co-authored a cookbook, The Sustainable Mediterranean Diet. She previously wrote 30-Minute Mediterranean Diet Cookbook and Easy Everyday Mediterranean Diet Cookbook. She lives in the Greater Philadelphia area.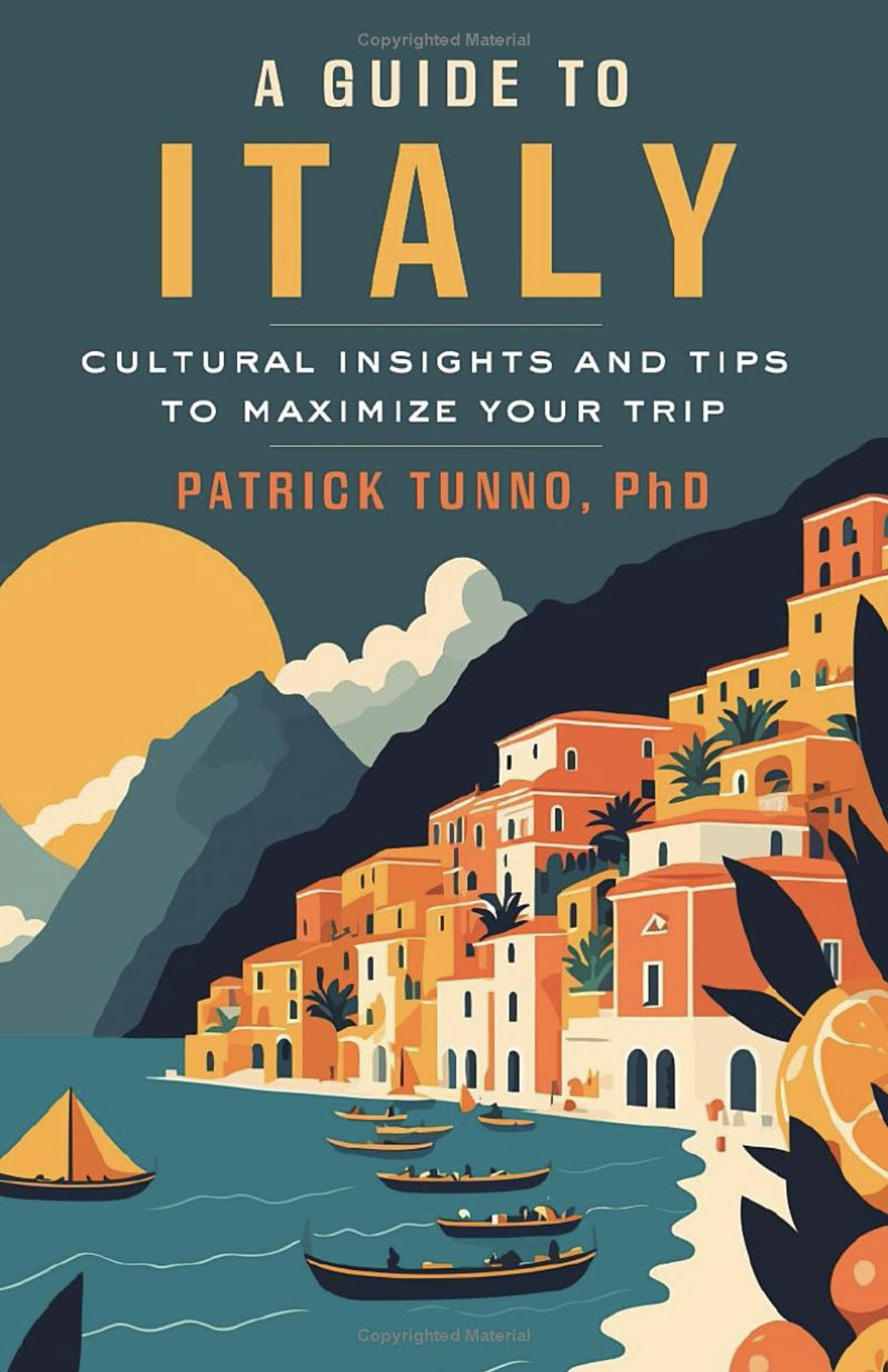 Patrick Tunno's recent book, A Guide to Italy: Cultural Insights and Tips to Maximize Your Trip, is an ode to a country he loves and equips travelers with everything they need for an authentically Italian experience. Tunno '03 Bus, '03 Lib, '22 PhD Edu is an associate professor at University Park.
Sarah Tomlinson Keaton '04, '07 MBA Bus graduated from Temple University's College of Public Health with a doctorate in health policy and health services research and a certificate in public health law research. She and her husband, Dan, live in Langhorne, Pa.
Emily Evans Mahler '04 Com, '04 Lib, a partner at Margolis Edelstein law firm, was sworn into the bar of the U.S. Supreme Court by Chief Justice John G. Roberts Jr. on May 25. She and her husband, Brandon Mahler '04 Lib, live in Pittsburgh.
Justin W. Casavant '07 EMS (ΑΞΔ) married Alisa M. Vidulich, a graduate of the University of Dayton and Emory University's Rollins School of Public Health, on Feb. 18, 2023. They live in Washington, D.C. His father: Joseph Casavant '94 Agr.
Gary Cimperman '07 Lib, '09 Hbg, tournament and assistant camp director at High Performance Tennis Academy, received two awards: Best Sports Camp Award, Main Line Today magazine and Best Sports Camp Award, Main Line Parent magazine. He lives in Philadelphia.
Alaina C. Koltash '07 Lib, '07 Com, deputy general counsel for the Pennsylvania Governor's Office of General Counsel, serves as the immediate past chair of the Pennsylvania Bar Association Young Lawyers Division. She lives in Harrisburg.
Christine McLaughlin '07 Sci, a parenting and health writer, co-authored Growing Feelings: A Kids' Guide to Dealing With Emotions About Friends and Other Kids. This is her eighth book. She lives in Oreland, Pa.
Tina Clabbers '08 Com and Meghan Kelleher '08 Com started a PR agency, Corner Market Communications. The boutique agency, which represents food and beverage brands, was named an "up and comer" in PR Week's Agency Business Report 2023. Kelleher lives in Austin, Texas; Clabbers lives in Bridgewater, N.J.
Beth Shore '08 Lib, an education law attorney, was elevated to counsel at Fox Rothschild LLP. She lives in Blue Bell, Pa.
Matt Anderson '09 H&HD, a member of Team USA Volleyball, three-time Olympian, and six-time USAV Male Indoor Player of the Year, is participating in the Volleyball Nations League, the world's premier annual international indoor volleyball tournament, which is making its debut in Anaheim, Calif.
Zachary Dworak '09 H&HD and his wife, Alaina Krupa '09 Com, welcomed daughter Makayla Michele on Sept. 18, 2022. They live in Pittsburgh.
Max Holt '09 Com, a member of Team USA Volleyball, two-time Olympian, and 2008 NCAA Championship winner, is participating in the Volleyball Nations League, the world's premier annual international indoor volleyball tournament, which is making its debut in Anaheim, Calif. He lives in Cincinnati.
Kirstin Twardon '09 EMS and her husband, Donald Floyd III '11 Eng, welcomed their daughter, Emerson Nicole, on Feb. 23, 2023. They live in Winchester, Va. Her father: Mark Twardon '72 Eng.
2010s
Matthew Reese '11 Eng, a project manager and deputy practice leader at Urban Engineers, was named to the Philadelphia Business Journal's annual "40 Under 40" list. He lives in Philadelphia.
Travis G. Salters '11 Com, '11 Lib graduated cum laude from Boston College Law School and began practicing as an associate at Goodwin Procter. He and his family live in Watertown, Mass.
Julie Starzynski '11 MPM Behrend, director of construction and design at Floor & Decor, received a 2023 Retail's Top Women Award from Chain Store Age for store development. She also recently completed a certificate in women's leadership with Cornell University. She lives in Atlanta.
Dave Cole '13 Com, '13 Lib, lead photo editor at The Wall Street Journal, was a member of a team awarded the 2023 Pulitzer Prize in investigative reporting for a series of stories on financial conflicts of interest from federal government officials. He lives in Brooklyn, N.Y.
Will Foster '14 H&HD is executive director of the Dauphin County Court Appointed Special Advocates Program, where he previously served as supervisor. He lives in Duncannon, Pa.
Nathan DeProspo '15 Lib (Schreyer) earned a Ph.D. in English from the University of South Carolina, where he received the Presidential Fellowship and the Bilinski Dissertation Fellowship. He recently joined the faculty of Oberlin College as visiting assistant professor of writing and communications. He lives in Oberlin, Ohio.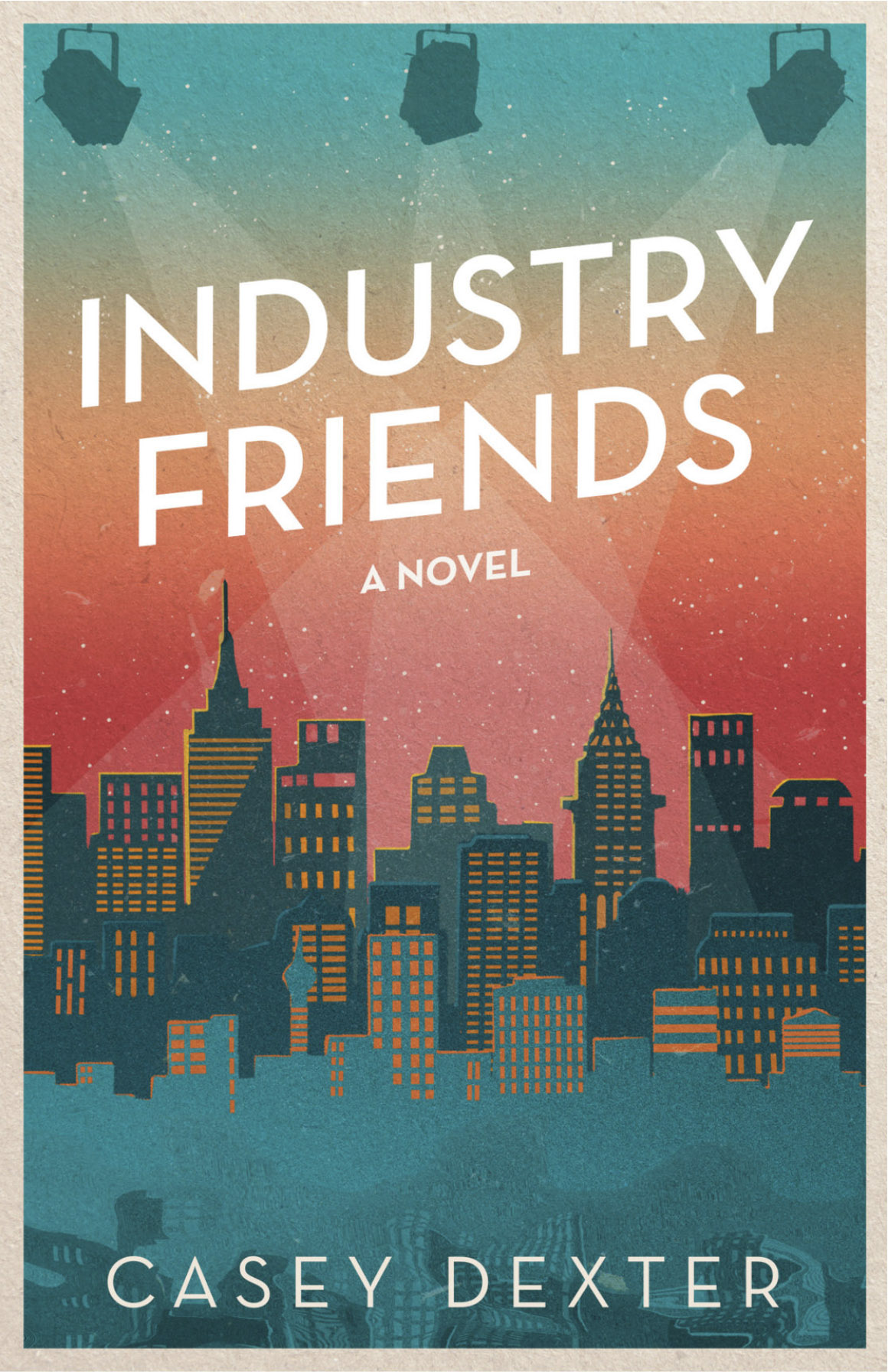 Casey Dexter's debut novel, Industry Friends, chronicles the ups, downs, highs, and lows of being 20-something and single in the big city. Dexter '15 Com, currently based in London for an MA in creative writing, worked in entertainment marketing and television while living in New York.
Aaron Russell '15 H&HD, a member of Team USA Volleyball and three-time Olympian, is participating in the Volleyball Nations League, the world's premier annual international indoor volleyball tournament, which is making its debut in Anaheim, Calif.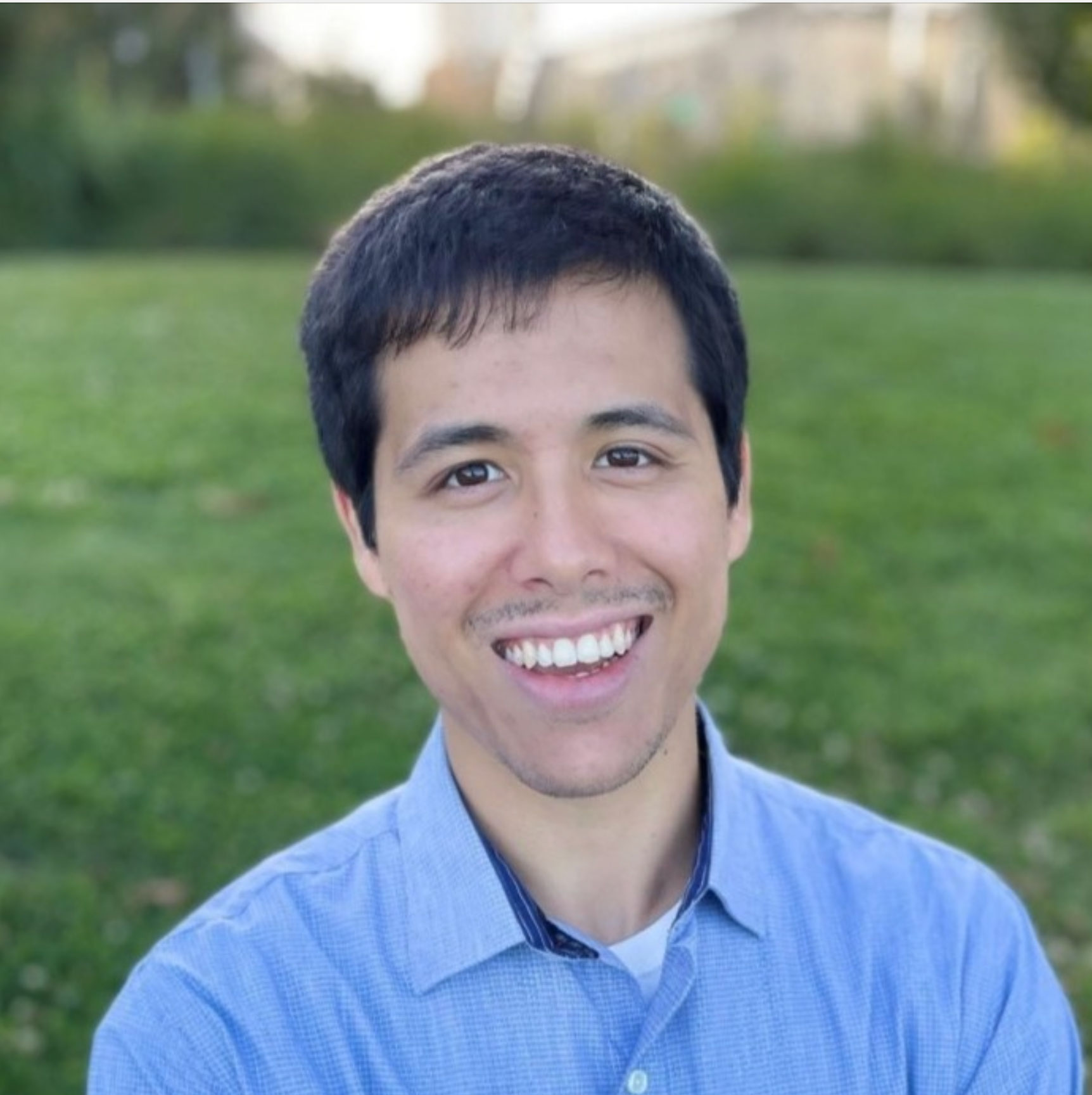 Adam Uliana '17 Eng is CEO and co-founder of ChemFinity Technologies, a startup that is commercializing desalination technology to address water scarcity issues. Read the full profile.
Andrew F. Beck '19 Lib is an associate employment and labor attorney at Goldberg Segalla. He lives in Broomall, Pa.
Jared Senerchia '19 Eng and Bailey McBride '20 Com welcomed their first child, Maeve, on New Year's Day and got married on April 15, 2023. They live in Louisville, Ky.
2020s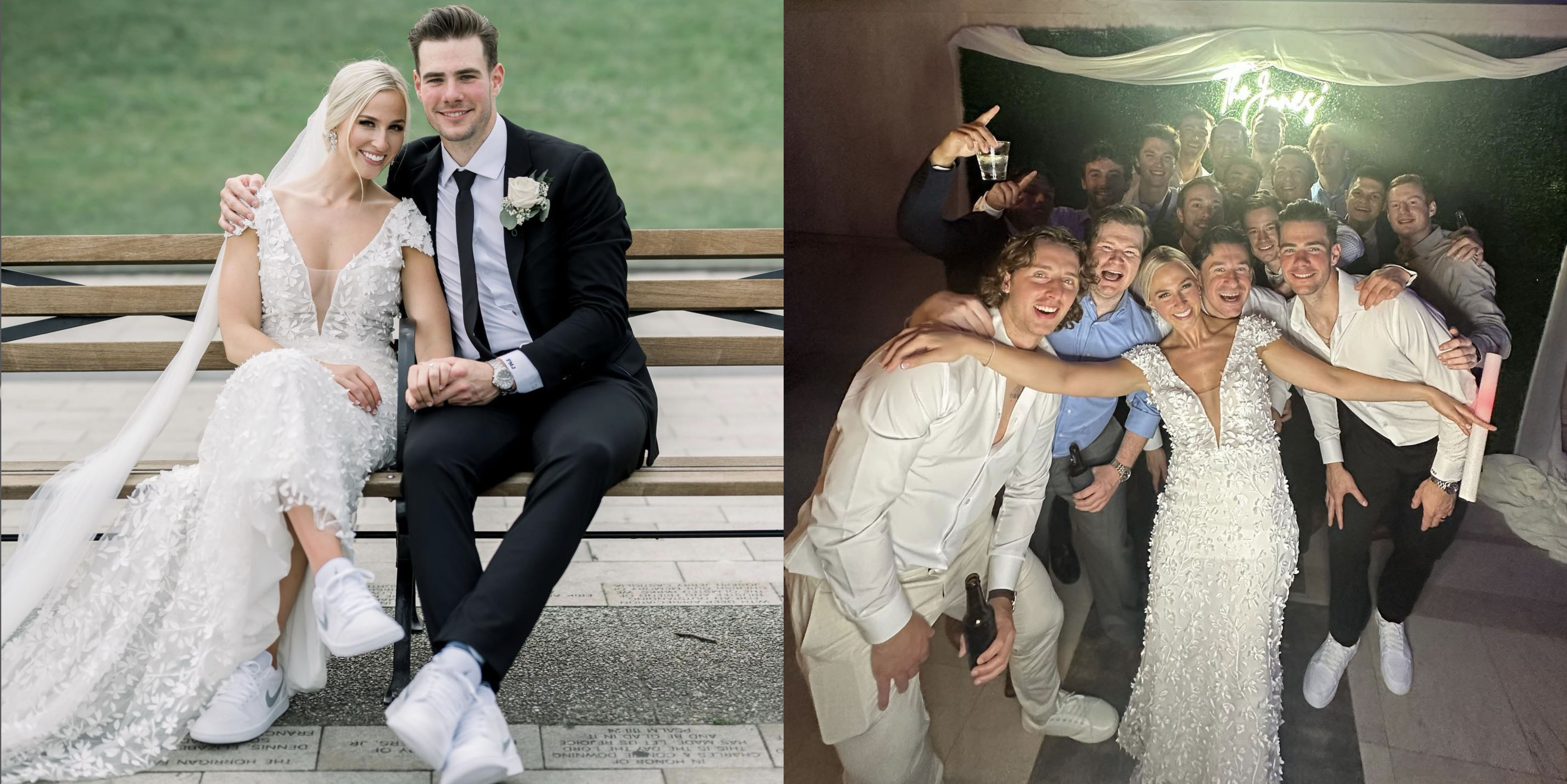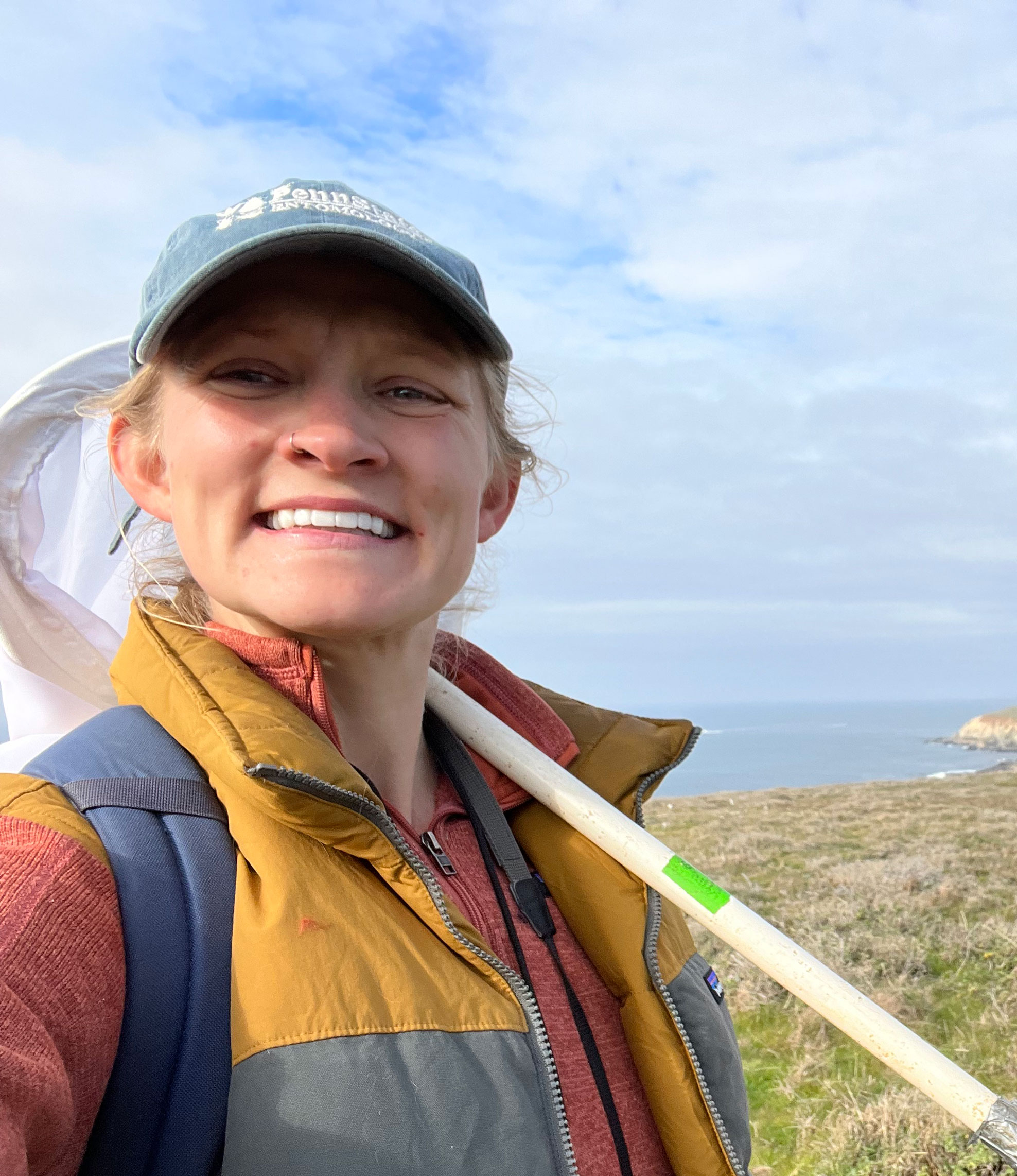 Emily Erickson '21 PhD Agr has learned a lot about monarch butterflies in her research, but she's also learned of the cultural importance of these creatures with whom many people have an emotional connection. Read the full profile.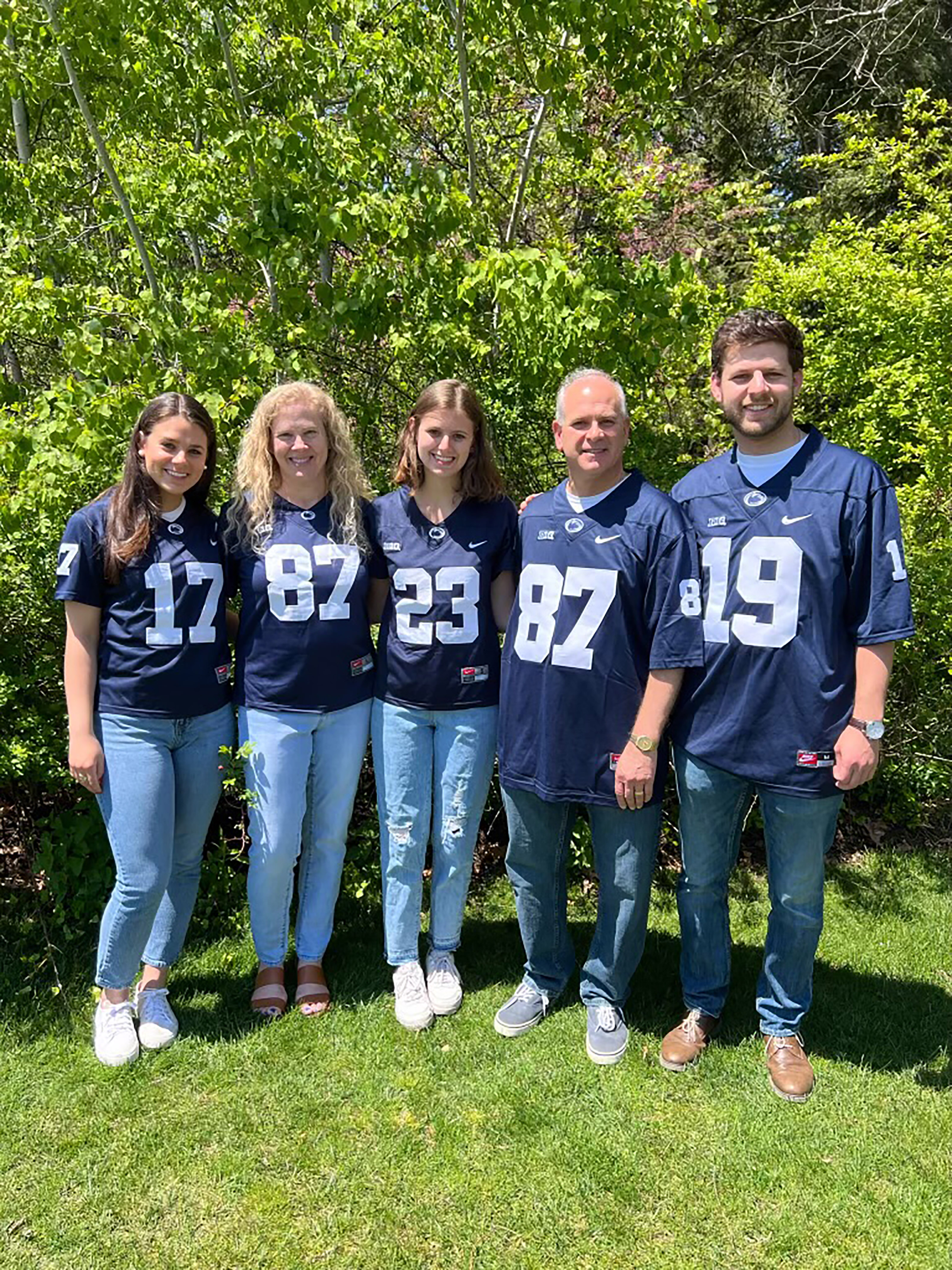 Brett Wildman '23 IST, a member of Team USA Volleyball, is participating in the Volleyball Nations League, the world's premier annual international indoor volleyball tournament, which is making its debut in Anaheim, Calif. He lives in Virginia Beach, Va.