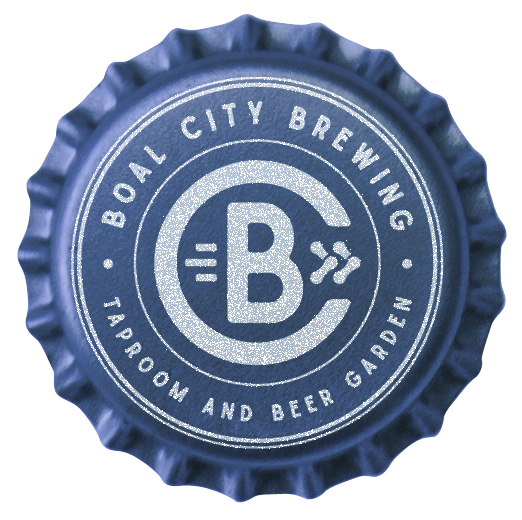 Gordy Kauffman had a sense that something was missing. The longtime State College resident could feel it after a bike ride with friends in nearby Rothrock State Forest or Galbraith Gap, and he was reminded of it when he'd travel out of town for work. "I'd always visit microbreweries and see what they meant for their communities—they're supportive of other pieces of the community, and they have a real community feel. We never had a place like that," he says. "I had a conversation with my friend Mike Smith about five years ago, where we said, 'Wouldn't it be great …'"
It took longer than they hoped, but this spring, Kauffman '95 Lib, '97, '00 MS, '04 PhD Agr and a handful of like-minded alums opened the doors on Boal City Brewing. The microbrewery, taproom, and beer garden stands on the property of the historic Boal Mansion on the edge of Boalsburg Village; the location merges proximity to some of the best biking, hiking, and running trails that ring Happy Valley with easy access from State College. (It's about 4 miles south of University Park.)
Kauffman, an agronomist, co-owns Boal City along with a small group of partners that includes his wife, Lara Delattre Kauffman '93 A&A, who runs a local landscape architecture company, and Eric Blessner '95 Bus, co-founder and chief technology officer at State College–based HigherEdJobs. The brewing expertise comes from Smith '02 EMS. A State College native, Smith left town after graduating from Penn State to start his career as a brewer, landing gigs at Dogfish Head Brewery in Delaware and Ithaca Beer Co. in New York state. He moved back to his hometown in 2010 to establish a new brewing operation at Gamble Mill in Bellefonte, then helped set up a distillery at Barrel 21 in State College. When Kauffman reached out to him in 2018 about the possibility of opening a microbrewery in town, Smith needed little convincing. "We didn't have a location at the time, but after hearing Gordy describe it, I wanted in," he says.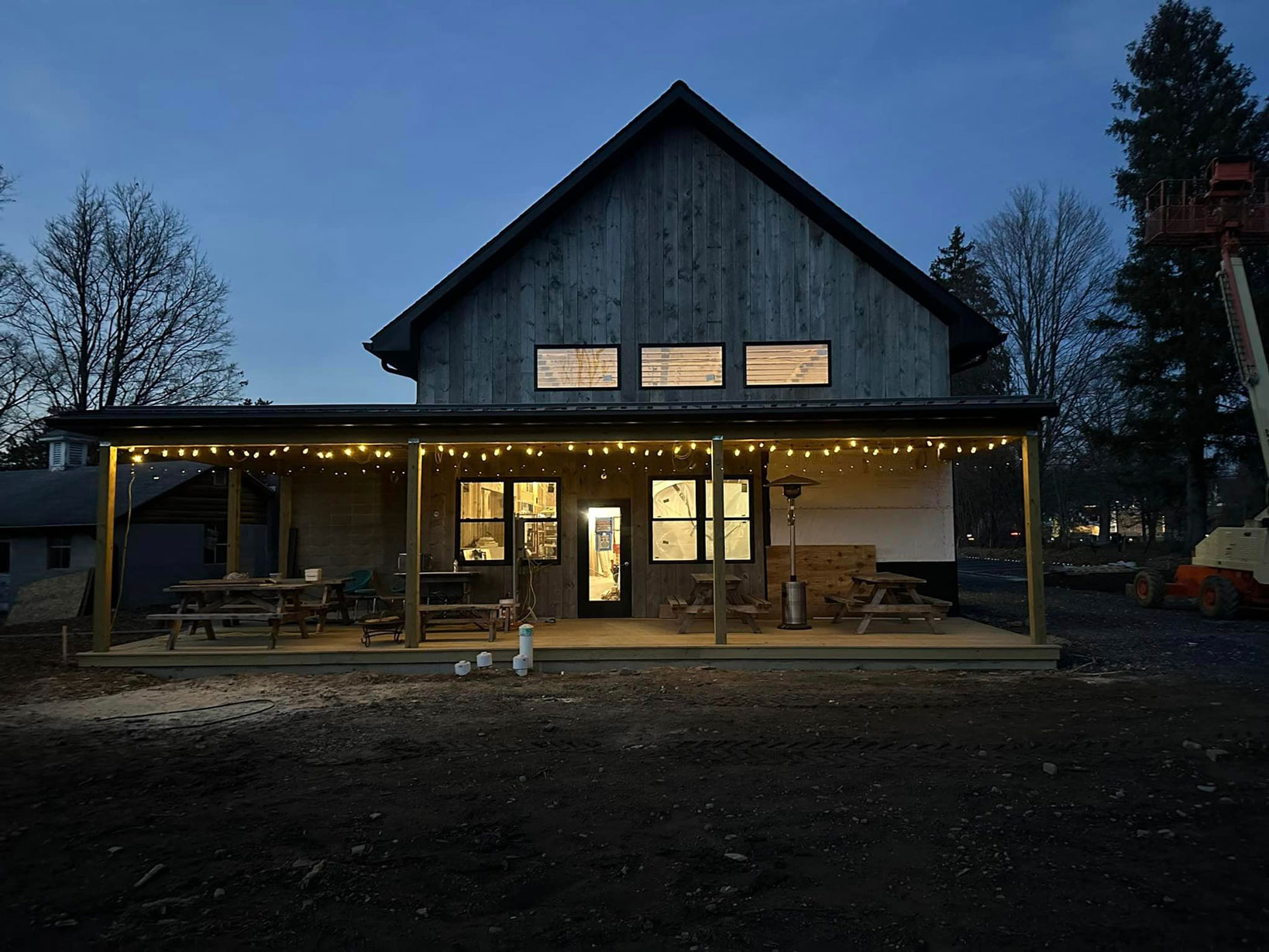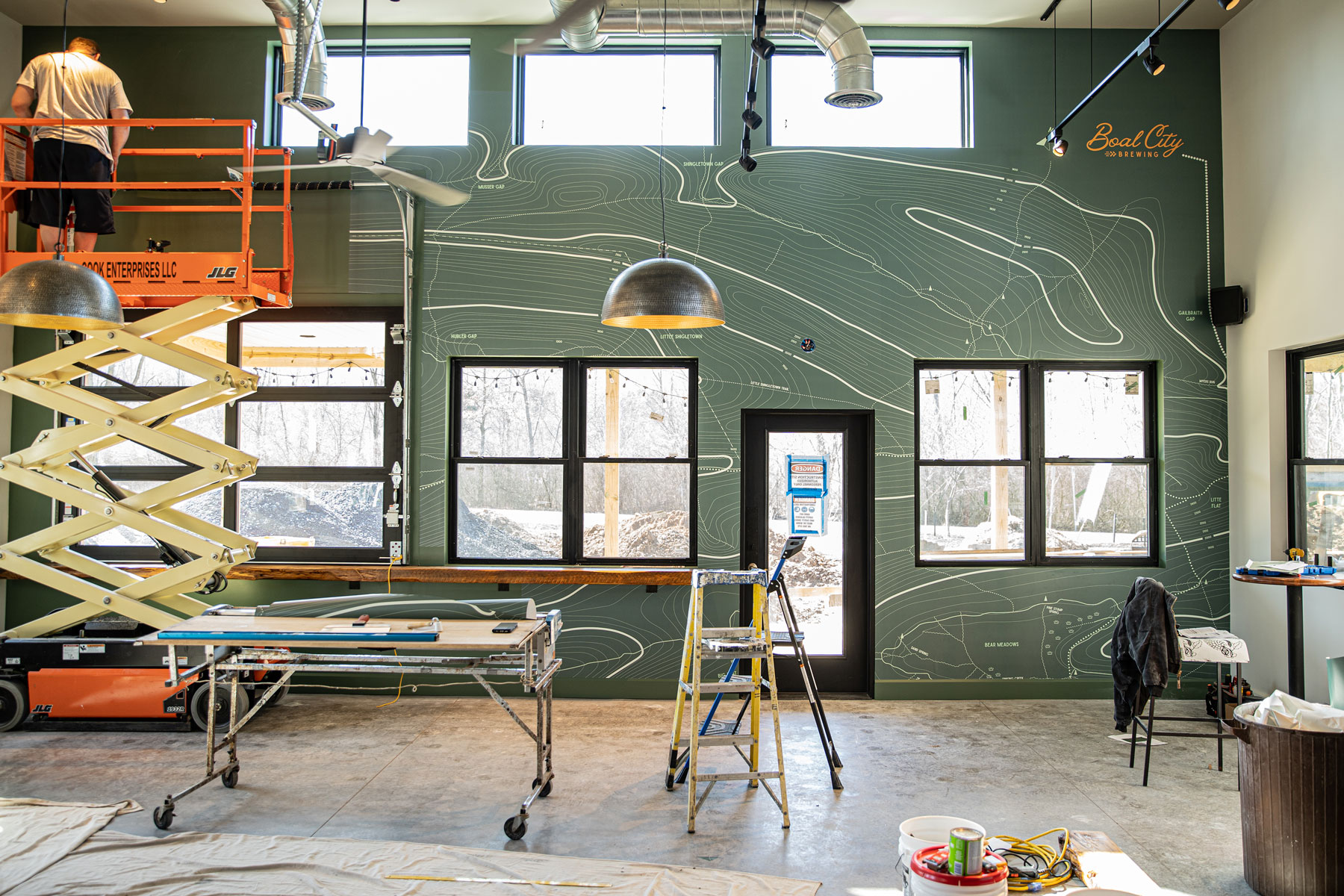 The impact of the COVID-19 pandemic, particularly on the supply chain—among other equipment and construction delays, it took eight months for the taproom's main electrical panel to arrive—pushed back Boal City's opening, but Smith was finally able to set up a seven-barrel operation designed with flexibility in mind. "We're able to be really nimble with a small system," he says. "We want to play around and keep things exciting." Variety is a priority; among Smith's initial batch of beers this spring are a Belgian-style blonde IPA, a West Coast IPA, a Pilsner, a Gose, and an oatmeal stout.
Smith was hired more than a year before the opening, which Gordy Kauffman says was vital: "We had to have him—there's been so much work involved with getting equipment ordered, getting everything set up in the brewhouse, and he's worked through all those details." With their brewer on board, the Boal City team was able to execute its vision. The bar includes 26 taps, pouring Smith's creations as well as kombucha, soda, coffee drinks, and Pennsylvania-produced ciders, spirits, and wines.
Behind that bar is a face familiar to a couple of generations of Happy Valley beer lovers. Dave Staab '85 Eng spent nearly 40 years at beloved downtown State College pub Zeno's, starting out as a weekend janitor during one of his undergraduate summers before taking over as bar manager. "In a lot of ways, Dave's kind of the one who introduced craft beer to town," Smith says. "Gordy was adamant about getting the right people, and Dave was a big part of that."
Staab says he had no plans to leave his familiar basement lair, but the uncertainty of service work during the worst of the pandemic—like so many others in the industry, he was out of work for months—left him open to considering new possibilities. And after all those years of 7 p.m. to 3 a.m. shifts, the idea of a fresh start with slightly more conventional hours carried a lot of appeal. "Leaving Zeno's was not something I ever intended to do, but it was enticing to be part of a new project," Staab says. "The whole thing is invigorating—even the frustrating parts. There's a lot of enthusiasm around it."
Staab and Smith are central to Boal City's "beer-centric" mission. Taproom visitors will find a staff happy to educate them on the finer points of craft brewing, from the different types of hops and other ingredients to why certain glasses are paired with certain styles of beer. They'll also find an environment designed to complement Smith's brews with the natural beauty of the local landscape and Boalsburg's vintage small-town vibe.
That's where the emphasis on community comes in. Boal City plans to welcome local food trucks and possible collaborations with local kitchens for custom snacks. (It's also just across the road from the weekly Boalsburg Farmers Market.) The taproom itself opens onto a family- and pet-friendly beer garden with scenic views of Bald Knob Ridge, and with quick access to a variety of recreational paths. The location ensures that it's a popular destination for the local cycling scene, and there are plans to host an annual 5K run.
"Our goal is to build a culture of 'work hard, play hard,'" Kauffman says. "That means a lot of attention to detail, but we want to have fun doing it."