1960s
Tom Barry '64 PhD EMS and his wife, Maria Eller Barry '62 H&HD, celebrated their 60th wedding anniversary on Sept. 3, 2022, at their cottage on Pine River Pond in Wakefield, N.H., where their children presented them with a docking system designed to make it easier to get in and out of a kayak. They live in Danvers, Mass.
1970s
Steven H. Lupin '70 Lib, the managing partner of Hamburg, Rubin, Mullin, Maxwell & Lupin, was included in the 2023 edition of The Best Lawyers in America for the practice area of commercial litigation law. He's been on the list since 2013. He and his wife, Linda '71 Lib, live in Lansdale, Pa. Children: Benjamin '99 Lib; Elyse Chang '02 Bus.
Greg Moore '72, '73 MS Agr, '81 PhD IDF published Self-Sabotage: Decisions and Behaviors That Corrode Our Lives, a series of photo essays describing some of life's missteps. He and his wife, Paula, live in southern Colorado.
Robert A. Heckman '74 EMS retired from a 47-year career in the specialty metals industry, most recently serving as a senior manager for nondestructive testing for specialty alloy operations at Carpenter Technology Corporation. In retirement, he will continue to serve as chairman of the Joint Operating Committee of the Berks Career and Technology Center Board, as a board member for Oley Valley School District, and as president of the Georgetown Park Community Association. He lives with his wife, Mary Ellen Guertin '74 Lib, in Temple, Pa., and State College.
1980s
John James '83 Eng retired in October 2021 after a second career in hospital IT. He previously served in the U.S. Air Force, retiring as captain in 1997. He lives with his wife, Wendy, in East Setauket, N.Y.
Gregory J. Touhill '83 Lib, '83 Eng, the director of the Software Engineering Institute's CERT division, was named a top cybersecurity leader by Security Magazine and a global cybersecurity influencer by IFSEC Global. Additionally, he received the General Michael V. Hayden Lifetime Achievement Award for Public Service at the Billington CyberSecurity Summit in Washington, D.C., and the Baldrige Leadership Award by the Baldrige Foundation for cybersecurity. He serves on the faculty of Carnegie Mellon University's Heinz College, on several nonprofit boards, and on the Penn State Alumni Council. He lives in Pittsburgh.
Valerie Mohar Fadrow-ski '84 Hbg retired in 2018 after serving for 32 years as an audit supervisor at the Pennsylvania State Treasury Department. In retirement, she continues her lifelong passion of oil painting at her art studio. She and her spouse live in Harrisburg.
Janis Rhea Worley '85 MBA Bus, a finance and operations manager at First Congregational Church of Akron, received Wittenberg University's alumni Servant Leader Award for outstanding community service. She and her partner, Lee, live in Hudson, Ohio. Their son: Grant '18 Eng.
Debra Bartow '87 Bus was named controller for Garden Spot Communities, a provider of innovative housing and lifestyle services for older adults. Previously, she worked for the Borough of Ephrata and Brethren Village. She lives in New Holland, Pa.
Sean Edward Finn '89 Lib joined Itamar Medical as the director of sales operations for North America. Previously, he worked at Stryker Europe. He lives in Tampa, Fla.
Robert A. Rhodes '89 Lib, a partner at FLB Law PLLC, was named a 2022 Connecticut "Super Lawyer" by Super Lawyers for his practice in personal injury law. He lives in Westport, Conn.
1990s
John D. Kocher '90 Lib, '93 JD Dickinson Law, a partner and litigation and disputes regional service line leader at Shumaker, Loop, & Kendrick LLP, was recognized in the 2023 edition of "The Best Lawyers in America" by Best Lawyers for his work in medical malpractice law. He lives in Charlotte, N.C.
Rob "Bobby" Schiller '90 Com was appointed director of claims resolution and technical and major loss at AmTrust Financial Services Inc. He was also named president of the Golden Slipper Camp, a nonprofit children's camp in Stroudsburg, Pa. He lives in Philadelphia.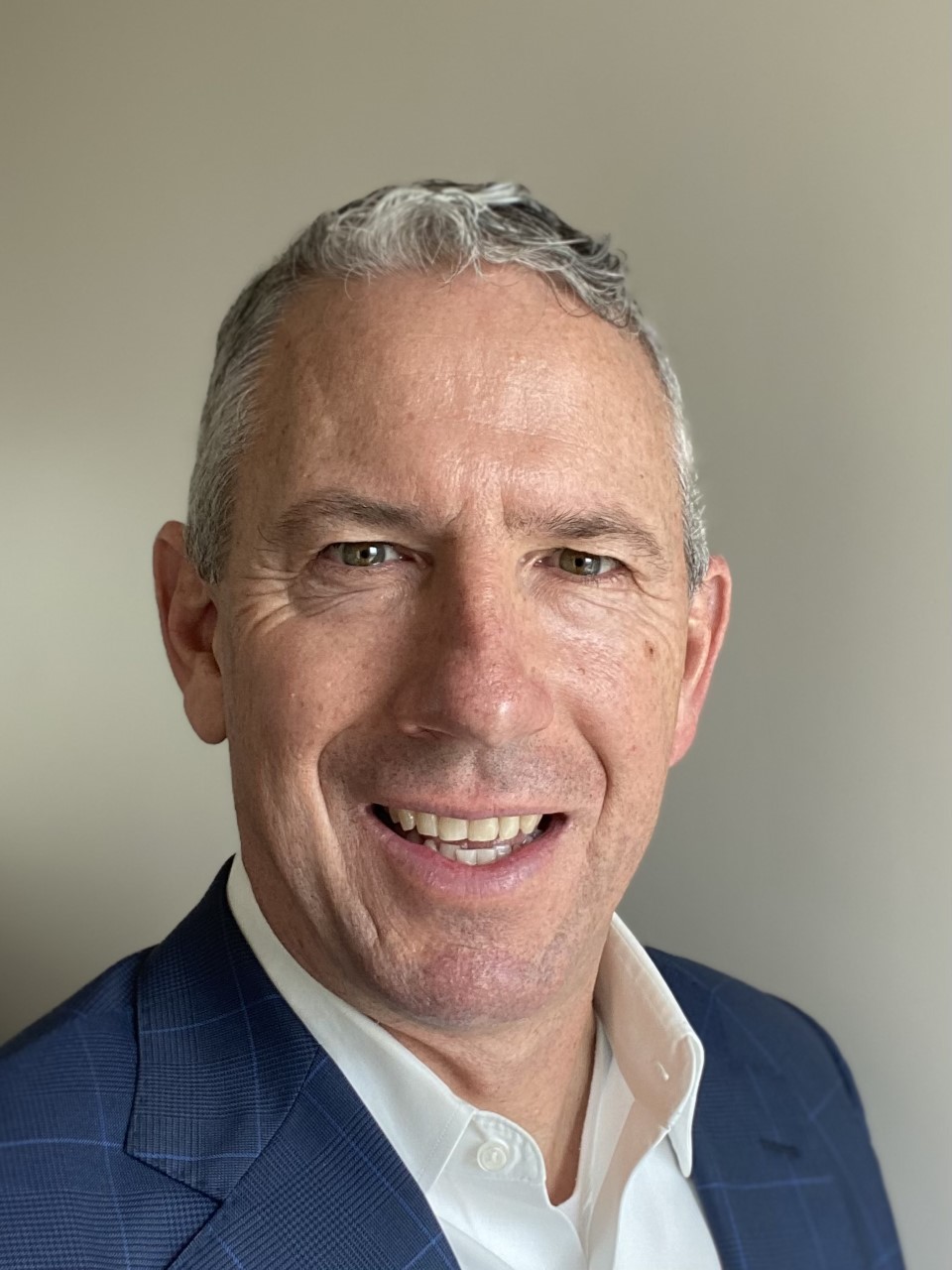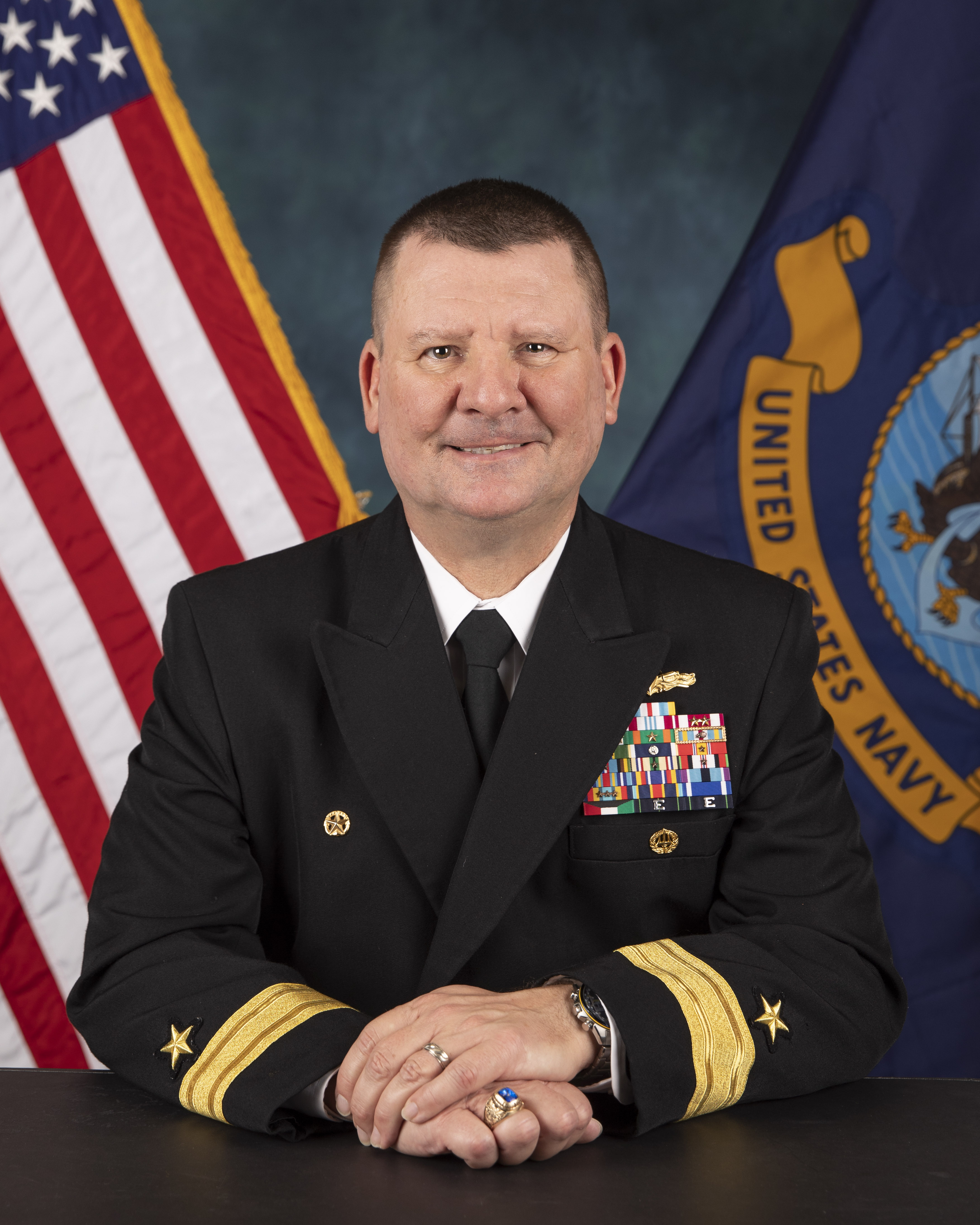 Dan Swayze '92 Eng was appointed executive vice president of energy services at Bowman Consulting, a multidisciplinary consulting firm offering a broad range of real estate, energy, infrastructure, and environmental management solutions to both public and private clients. He lives in Randolph, N.J.
Lynnea Hutton '93 Lib joined the University of Colorado Foundation as the vice president of people and culture. She lives in Aurora, Colo.
Christina Jarvis '95 MA, '00 PhD Lib, an English professor at the State University of New York at Fredonia, published Lucky Mud & Other Foma: A Field Guide to Kurt Vonnegut's Environmentalism and Planetary Citizenship. She lives in Fredonia, N.Y.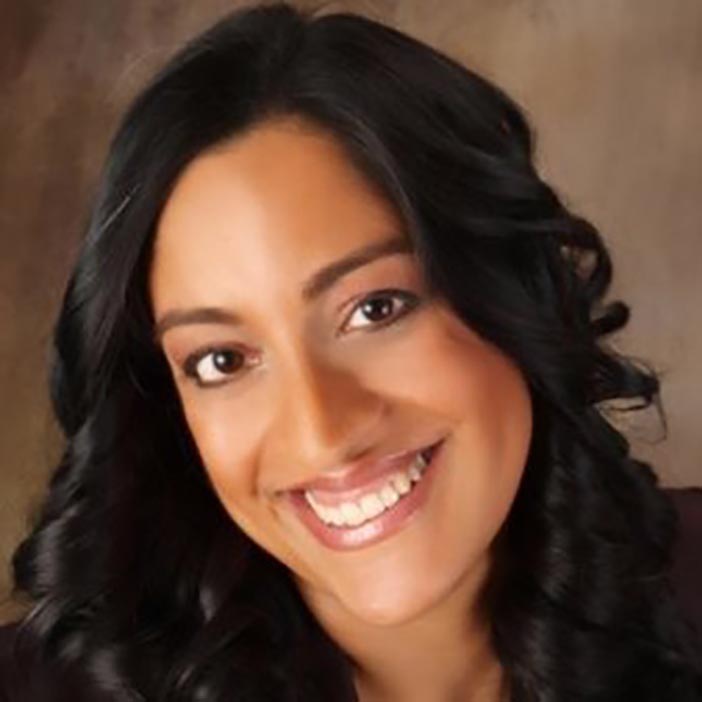 2000s
Susan Mickey Rux '00 Nur was appointed director of professional development and practice innovation at Fox Chase Cancer Center, a research facility and hospital located in the Fox Chase section of Philadelphia. She lives in Mohnton, Pa.
Joseph Sludden '02 Lib, an adviser of individual giving for the American Heart Association and American Stroke Association, received the organization's Cass Wheeler Community Team Award for collaborative effort in creating the Delaware Hypertension Control Network, a first-of-its-kind statewide partnership between health care providers and community leaders to promote cardiac health. He lives in Audubon, Pa.
Katelyn Orlowsky '07 H&HD and John Silknitter '07 Nur welcomed their daughter, Saylor, on Nov. 22, 2021. They live in Spring City, Pa.
Melissa O'Polka '08 Bus is the marketing manager at George J. Howe Company, a gourmet coffee roaster and retailer of candy and snacks. She and her husband have two children and live in Mercer, Pa. Her sister: Emily Winkle '03 Bus.
Peter Gdovin '09 H&HD (ΣΧ, Schreyer) and Megan Smith Gdovin '09 Bus welcomed son Connor Michael on Dec. 27, 2021. Connor has an older brother, Lucas James, who is 4 years old. The family lives in Bucks County, Pa.
Trailblazer
Summer Lee '09 Com made history in November as the first Black woman from Pennsylvania elected to the U.S. Congress, representing the 12th District in the House of Representatives. The North Braddock, Pa., native and Howard University School of Law graduate has long been an activist for social change, focused on such issues as education, health care, criminal justice reform, and a $15 minimum wage for all workers.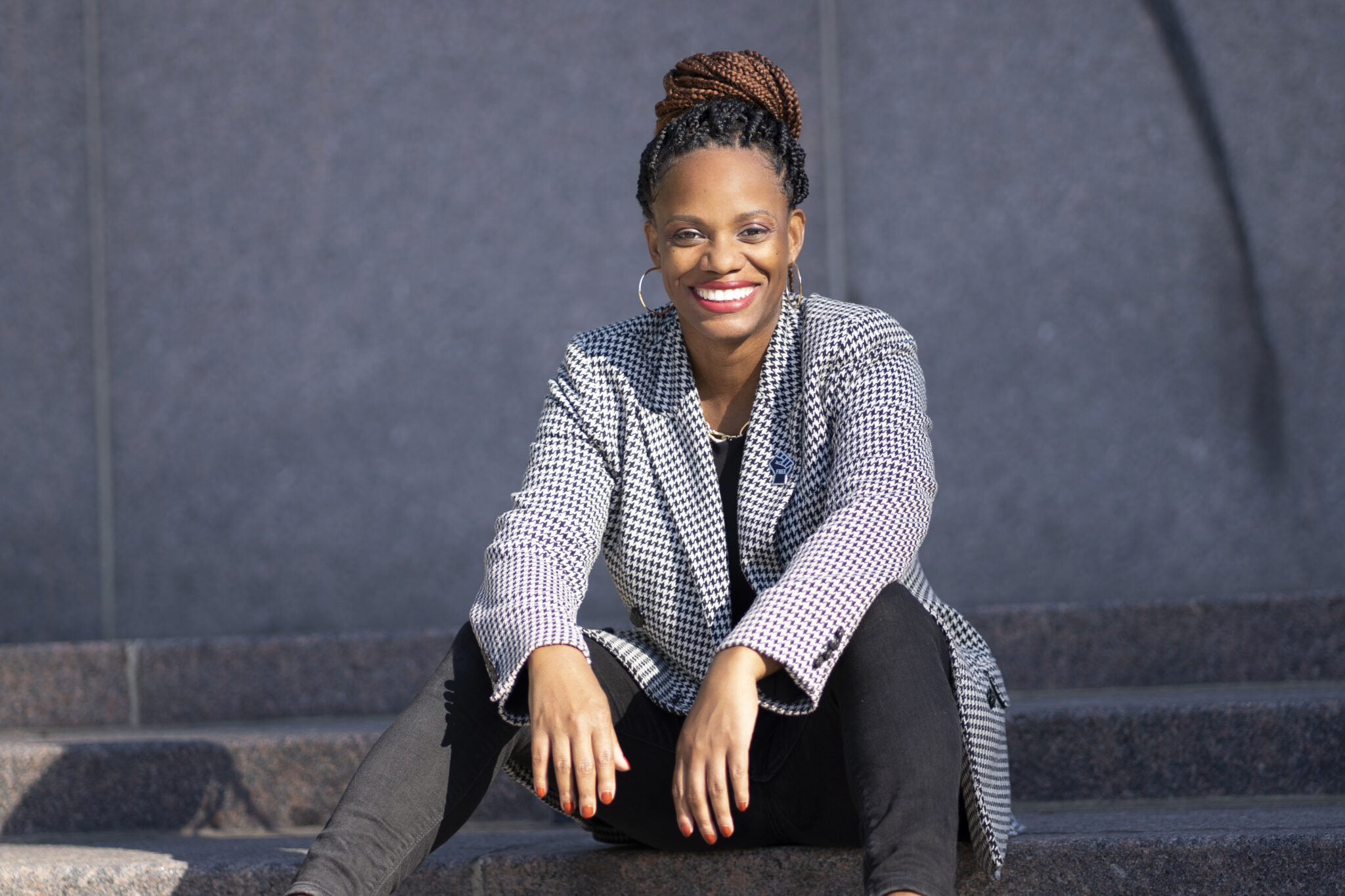 2010s
Justin Kerekes '10 Eng, '10 Sci, an actor, starred as Bobby in South Bay Musical Theatre's production of Stephen Sondheim's Company. He lives in Saratoga, Calif.
Jason Sanford '12 MPS, the policy adviser to Illinois Gov. J.B. Pritzker's homeland security adviser at the Illinois Emergency Management Agency, took the lead on the agency's initiatives to address targeted violence and domestic extremism prevention. He lives in Chicago.
David Taylor '13 H&HD (Wrestling), a 2020 Olympics gold medalist for the U.S. Wrestling team, three-time U.S. national champion, and two-time NCAA title winner, is preparing for the Paris 2024 Summer Olympics. He also owns K2 Roots cold-pressed juicery in State College and M2 Training Center in Pleasant Gap, Pa. He lives in Port Matilda, Pa.
Brooke Frisbie '17 H&HD and her husband, Jimmy '17 Agr, welcomed their daughter, Blair Brianne, on Aug. 4, 2022. They live in Hillsborough, N.C.