Edmondson named president at University of Southern Maine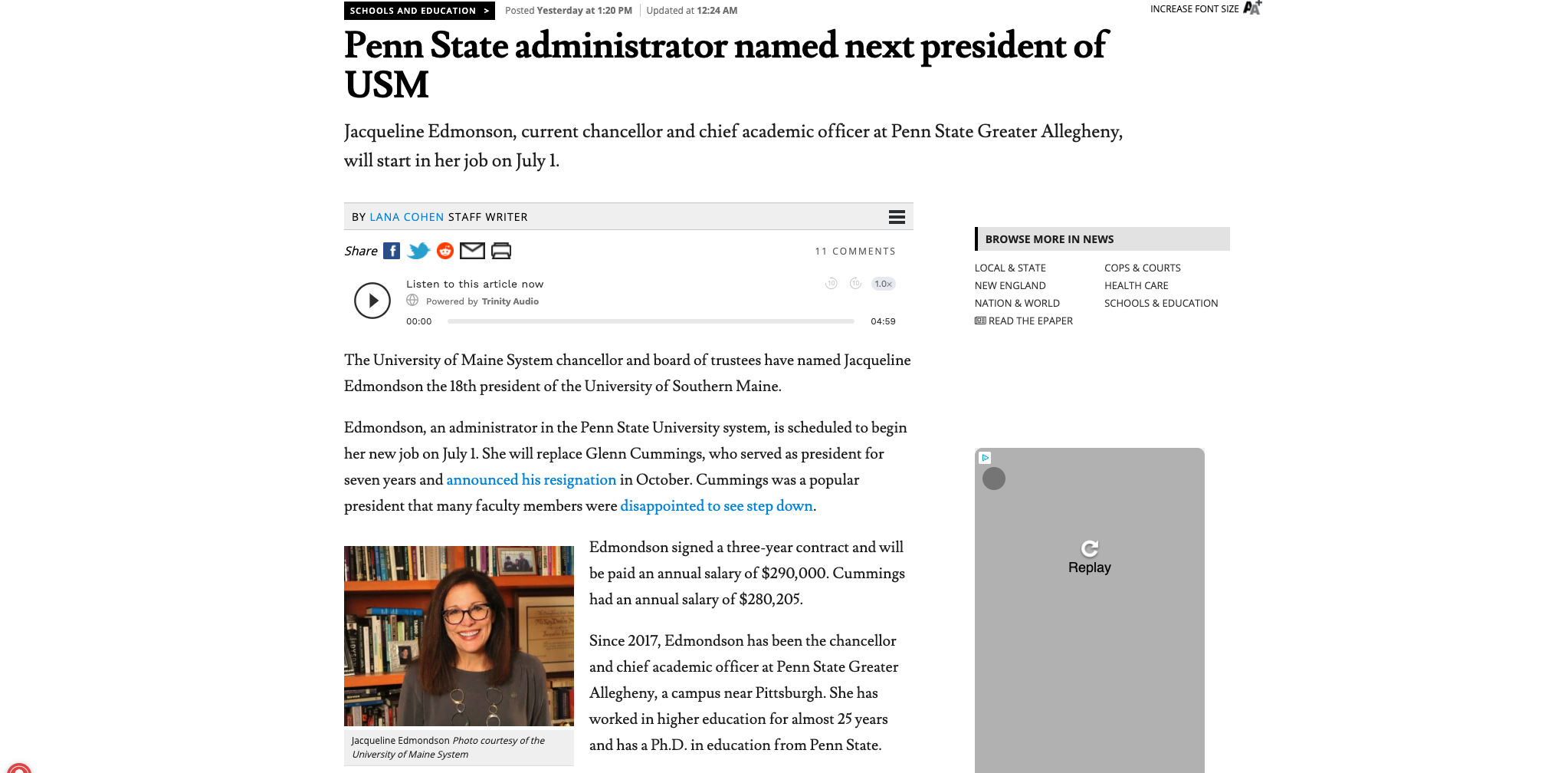 Jacqueline Edmondson '89, '96 MEd, '99 PhD Edu, the chancellor and chief academic officer at Penn State Greater Allegheny, has been named the president of the University of Southern Maine.
Edmondson earned a doctorate in curriculum and instruction, a master of science degree in educational psychology and a bachelor of science degree in elementary and kindergarten education from Penn State. She began her teaching career at Penn State in 2000 as an assistant professor.
Edmondson signed a three-year contract, according to the Portland Press-Herald, and is set to begin her new position July 1.
Source: The Portland Press-Herald