Weimer to coach at Yale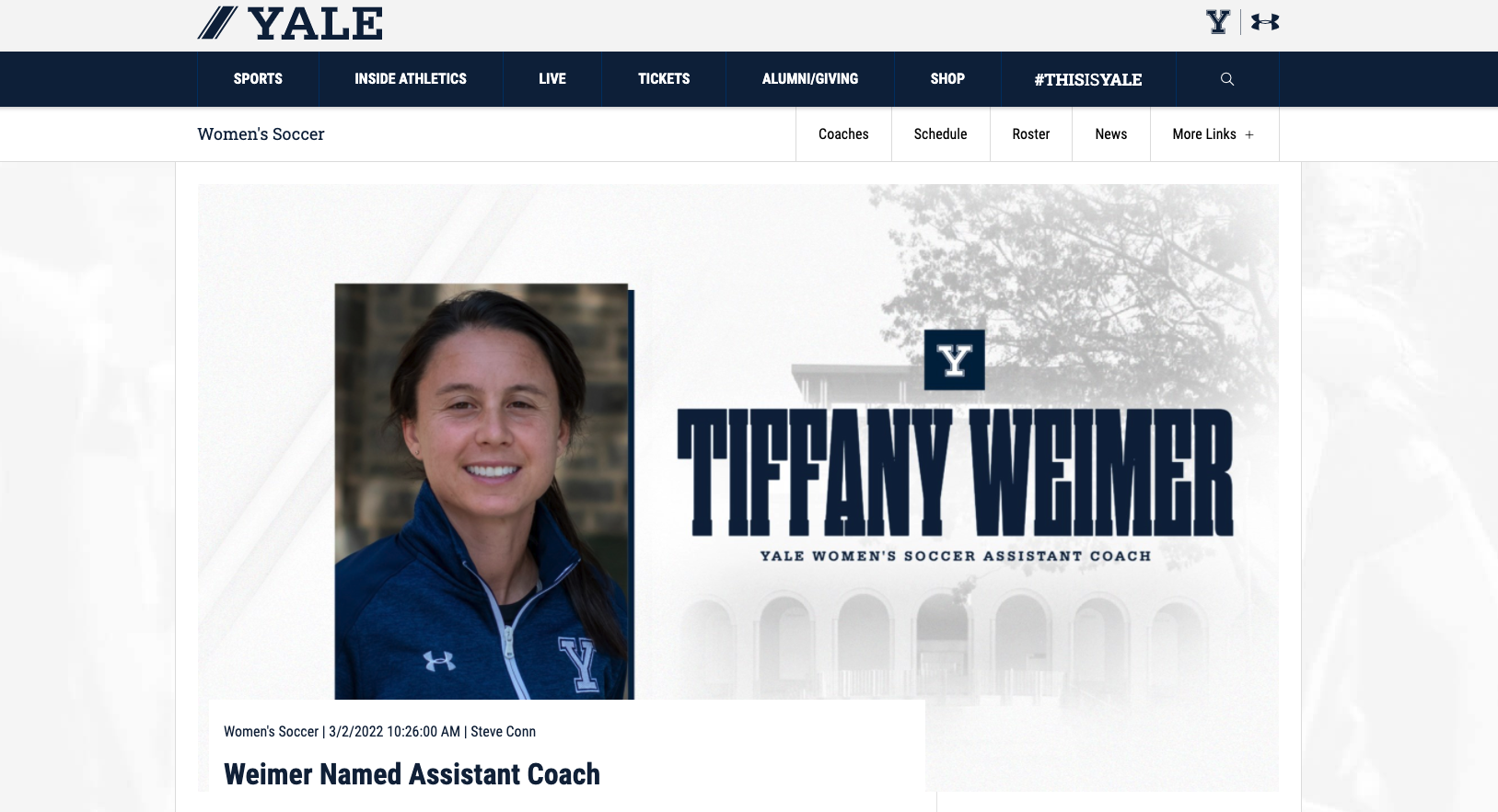 Former All-American Tiffany Weimer '06 Com has joined the Yale women's soccer program as a full-time assistant coach.
Weimer, the Big Ten's all-time leader in goals (91), had played 12 years of professional soccer around the globe after departing Penn State. She had previously coached with Yale on a volunteer basis and was an operations director.
Source: Yale Athletics