Alum shrugs off accident, keeps reporting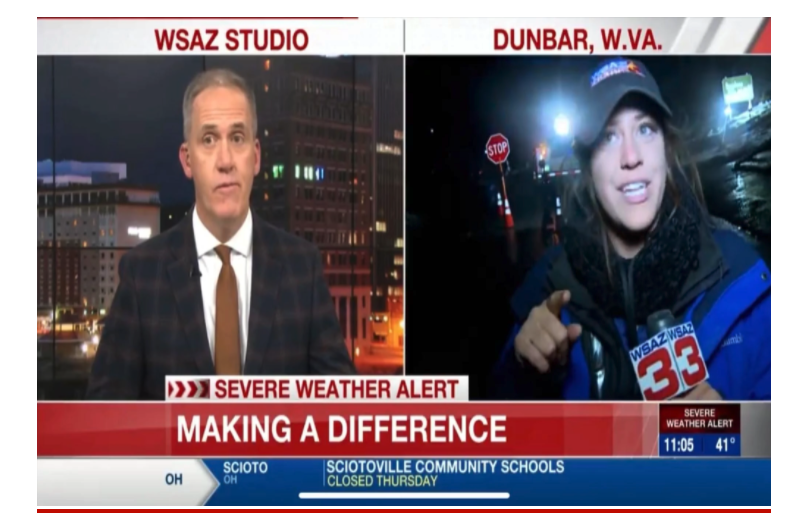 Tori Yorgey '18 Com, a reporter for WSAZ News in Charleston, W.Va., had a harrowing experience during a live broadcast on Wednesday evening in Dunbar, W.Wa.
Yorgey was reporting on water main breaks when she was struck by a passing car. She stayed on the broadcast to assure her fellow reporter, the audience, and apparently the driver of the car, that she was OK – and that it wasn't the first time she had been hit by a moving vehicle.
According to her Twitter page, Yorgey, a Plymouth Meeting, Pa. native, is wrapping up her stint at WSAZ and has accepted a position for WTAE-TV in Pittsburgh, which she'll start next month.
Source: New York Post