Letterman lost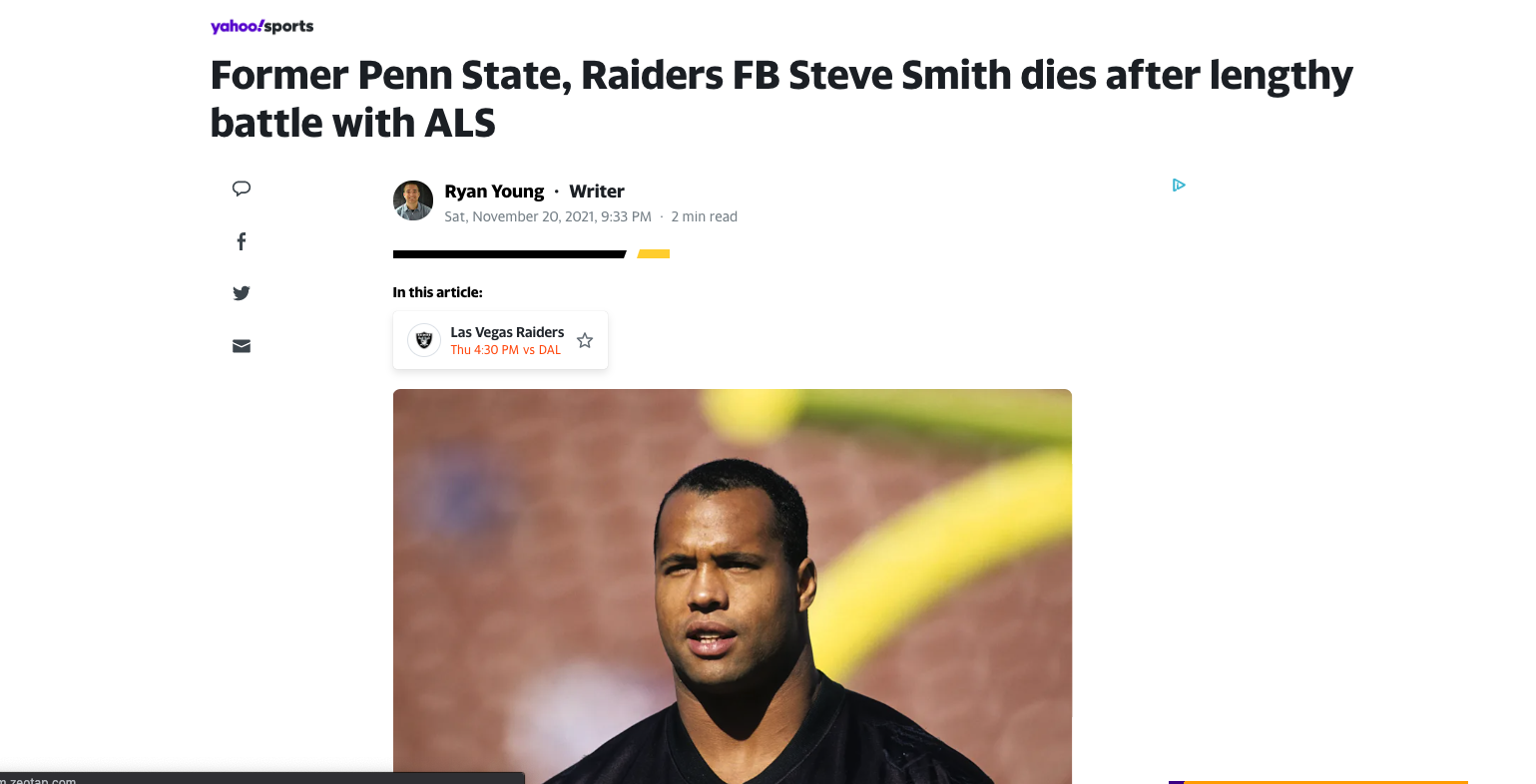 Steve Smith '87 H&HD, a fullback who won a national championship with Penn State and played for nine seasons in the NFL, died Nov. 20 in Richardson, Texas, the Las Vegas Raiders announced.
Smith was diagnosed with amyotrophic lateral sclerosis (ALS) nearly two decades ago, and the disease had left him unable to speak or walk on his own for the last 10 years.
He is survived by his wife, Chie; two children, Dante and Jazmin; and grandson, Steve.
Source: Yahoo!Sports