A copy of the Feb. 25, 1969, Daily Collegian hangs in V.P. Franklin's home office; he's quoted in that day's top story, headlined "Students Hold Old Main Sit-In." Franklin '69 Lib was one of those students, a member of Students for a Democratic Society and the Frederick E. Douglass Association, predecessor to the Black Caucus. Twenty years later, in 1989, he was back on campus as a scholar, part of a committee that issued a report on the university's ongoing struggle to address a lack of diversity. His next campus visit should come under somewhat more hopeful circumstances.
Franklin was honored last year with the Outstanding Alumni Award by the Humanities Institute in the College of the Liberal Arts. He's also in the process of donating his career papers to the Special Collections Library. The pandemic prevented him from returning to University Park last year, but when I reached him recently by phone at his home in New Orleans, he was hopeful of making the trip soon.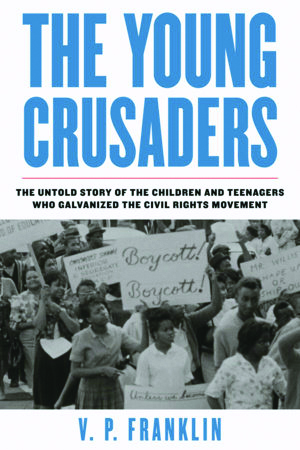 A distinguished professor emeritus of history and education at the University of California, Riverside, Franklin has made the study of Black history, culture, and education his life's work. I wasn't aware of that work until a copy of his new book—one of 11 he's written or co-edited—landed in my mailbox this spring. The Young Crusaders tells the story of children and teenagers in the civil rights movement, and it's very much in keeping with the stories Franklin has researched and told throughout his esteemed career.
In small ways, that work has helped reconnect him to his alma mater. In addition to holding faculty positions at Yale, Columbia, and other institutions, Franklin for nearly two decades served as editor of The Journal of African American History. Among the scholars he published during his tenure are Crystal Sanders, an associate history professor and former director of Penn State's Africana Research Center, and Clarence Lang, who was named dean of the College of the Liberal Arts in 2019. Franklin holds advanced degrees from Harvard and the University of Chicago, but he says Penn State's improvement on diversity and inclusion issues, while still a work in progress, "is the reason I could put my papers there."
"I'm glad it's come full circle, because I did have a great education at Penn State," he says. "That's the basis of my ongoing attachment. I had a really wonderful education."