Jamie Ryan enjoys hearing stories from patrons who visit The Tavern: Couples who met or had their first date there, alumni who waited tables as students, and whose children work there now. As general manager of the iconic State College restaurant, Ryan '01 Lib strives to maintain the business's sense of tradition and family while simultaneously building a contemporary feel. "It's trying to show respect and homage to the past," she says, "but looking to take this legacy into the future."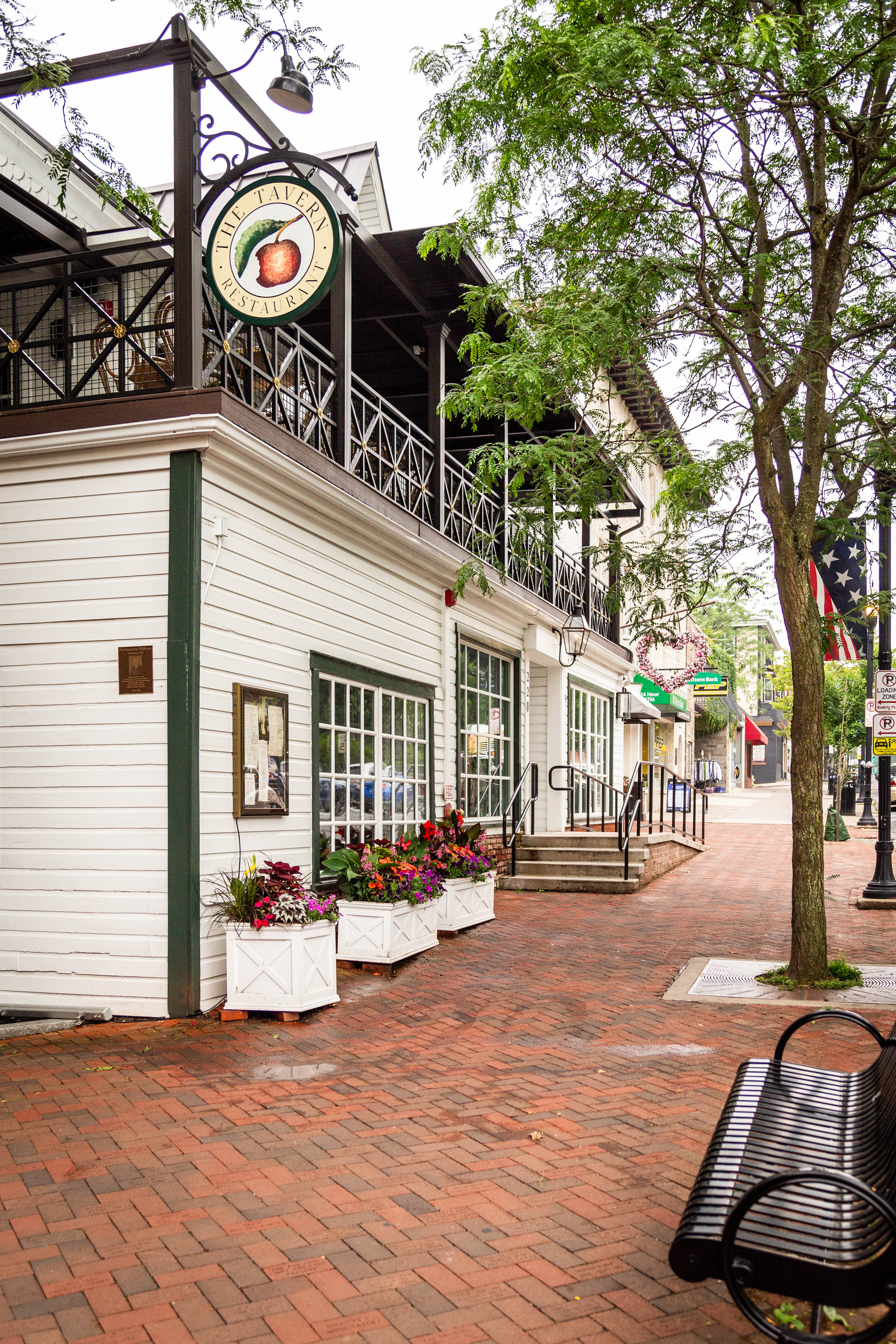 Pat Daugherty '68, '74 MS Eng, who owned the Tavern for 40 years, sold it in January 2020 to Eric Yonke '93 Lib—who had worked there as a student—and stayed on as the restaurant's operator until his death in November 2021. During an eight-month stretch in 2020 that coincided with the COVID-19 pandemic, the Tavern shut down to undergo renovations.
Today, there are vestiges of the former Tavern, including the fireplace in the Adam's Apple bar and the restaurant's massive collection of photographs and art pieces­­­—many of which were reframed—on the walls. It now includes modern tables and chairs, a refinished floor, and an upstairs section with a bar and tables and fire pits on a second-floor patio overlooking College Avenue. The menu also reflects the balance of past and present. Previous Tavern staples such as prime rib, escargot, and cheesecake remain, but a seasonal rotation of locally sourced dishes, including gluten-free, dairy-free, and vegan options, has supplanted legacy offerings such as the seafood lasagna and unlimited sides.
Ryan is mindful of the unique role the Tavern plays in the community. "It feels amazing to be part of the history here and know that we're able to keep this business going into the next century," she says.