The university's latest fundraising campaign, "A Greater Penn State for 21st Century Excellence," exceeded its $2.1 billion goal in April; by the campaign's end in June, nearly 700,000 donors had contributed more than $2.2 billion during the six-year effort. Their gifts provided student scholarship support, spurred research opportunities that reach beyond the classroom, and allowed Penn State to impact communities around the globe. Here are just some of the people and programs benefiting from the campaign's success.
Doorway to Success
Michael Garza, a first-generation college student from Houston, is among the 4,052 first-gen students who benefited from the university's Open Doors Scholarship Program during the campaign. Established to help meet the financial, academic, and personal challenges of students, Open Doors scholarships now boast more than $93 million in endowed funds to support students. "The financial support I've received from Penn State has been astounding to me," Garza says. "I was able to focus more on my academics and getting involved in campus."
Garza, a criminology and sociology major, is a Schreyer Honors Scholar working toward an integrated undergraduate-graduate degree with a master's in public policy.

Smooth Transition
Senior Akhdan Mir says his experience in the six-week Summer Bridge Program, held the summer before freshman year for all incoming Millennium Scholars (a program designed for high-achieving STEM students), gave him a sense of community and a valuable introduction to college classes and professors. "It helped us become better college students," he says. "It was basically a gateway from our senior year of high school to our freshman year of college." An energy engineering major, Mir has a passion to develop clean energy, which has inspired him to research battery technology storage systems to cut carbon emissions.

Clearing a Path
Paul Hoffman '20 Behrend became the first Penn State Behrend student to establish a scholarship. His gift of $50,000 (upped to $500,000 thanks to matches from his parents and Penn State) funded an Open Doors scholarship that gave preference to students in the Pathway to Success: Summer Start program, in 2019.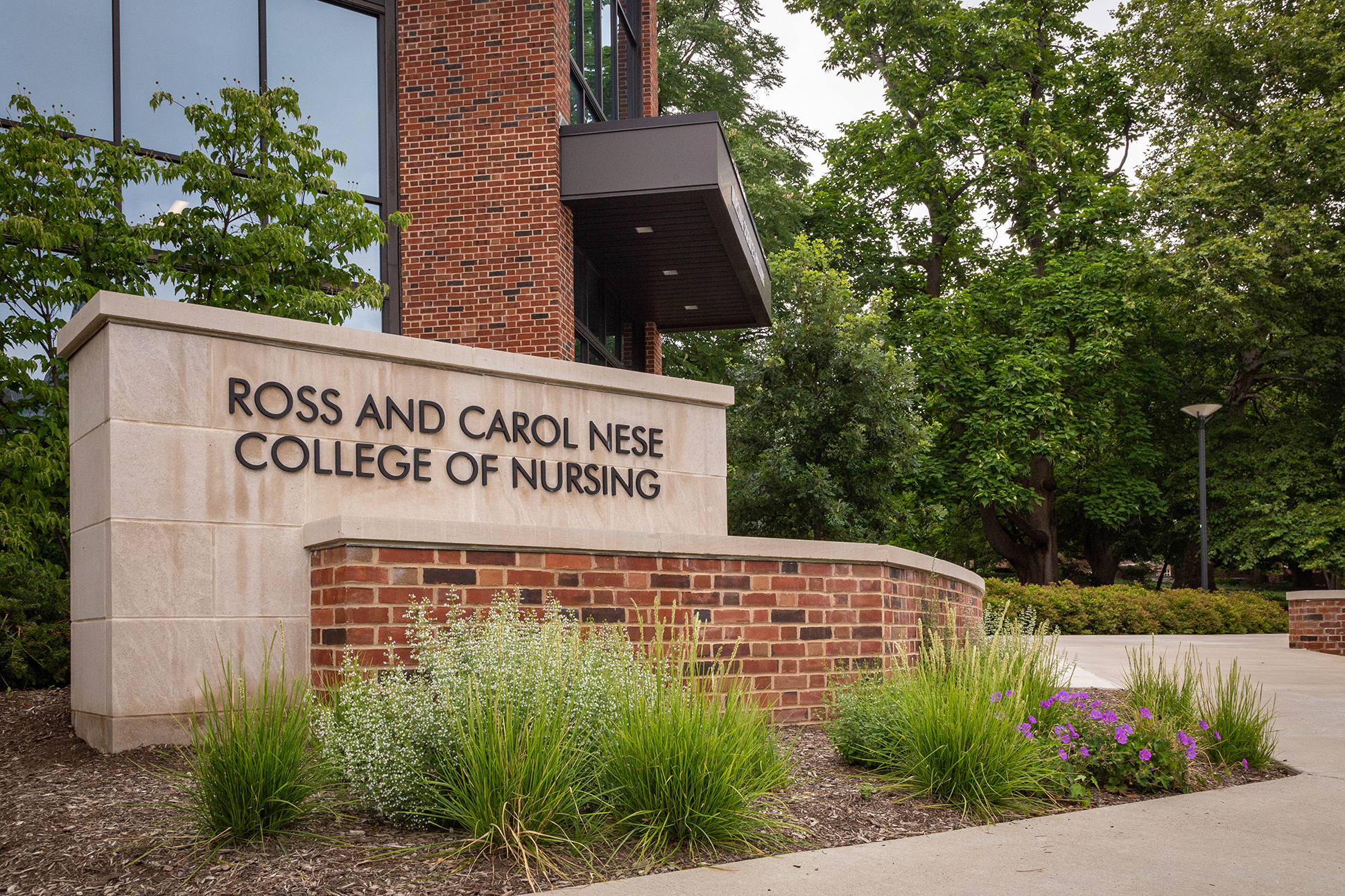 Commitment to Caring
A landmark gift of $27.125 million from Ross and Carol Nese, plus $17.9 million in matching funds from Penn State, transformed the College of Nursing with more funding for scholarships, plus significant support for the college's facilities, equipment, technology, programs, and faculty.

Help Near the Finish Line
More than $3 million in scholarships has been awarded through Complete Penn State, a program administered by the Student Success Center that offers financial support and other resources to students who are within two semesters of completing their first degree.

Reaching Out
Through the Smart Track to Success program, distance learners enrolled at Penn State World Campus receive scholarship support, a course on academic and life skills, and mentoring from faculty and peers. Nearly 300 students have benefited from the program since it was created in 2018.
 
Philanthropic Leadership
A landmark gift from campaign vice-chair Peter Tombros '64, '68 MS Agr and his wife Ann, Penn State's 2022 Philanthropists of the Year, created an array of endowments including the Dean's Chair in the College of Agricultural Sciences, the men's basketball head coach, the Cullen/Tombros Early Career Professorship in the College of Medicine, and a first-of-its-kind fund for Penn State's top leadership.

Championing Inclusivity
Scott Noxon '84 Bus created a $50,000 endowment in 2019 that funded the first scholarship for Penn State Beaver students who advocate for, or contribute to, the lesbian, gay, bisexual, transgender, queer, and ally (LGBTQA) community.

Extracurricular Enhancement
In 2020, Penn State Harrisburg alumnus Steven Overly '82 MPA and his wife, Donna, made a $7.3 million estate commitment to establish the Overly Scholars Program for students at Penn State Harrisburg and the Schreyer Honors College. The scholarship covers the full cost of in-state tuition and provides students with opportunities for lab projects, honors seminars, and specially organized field trips.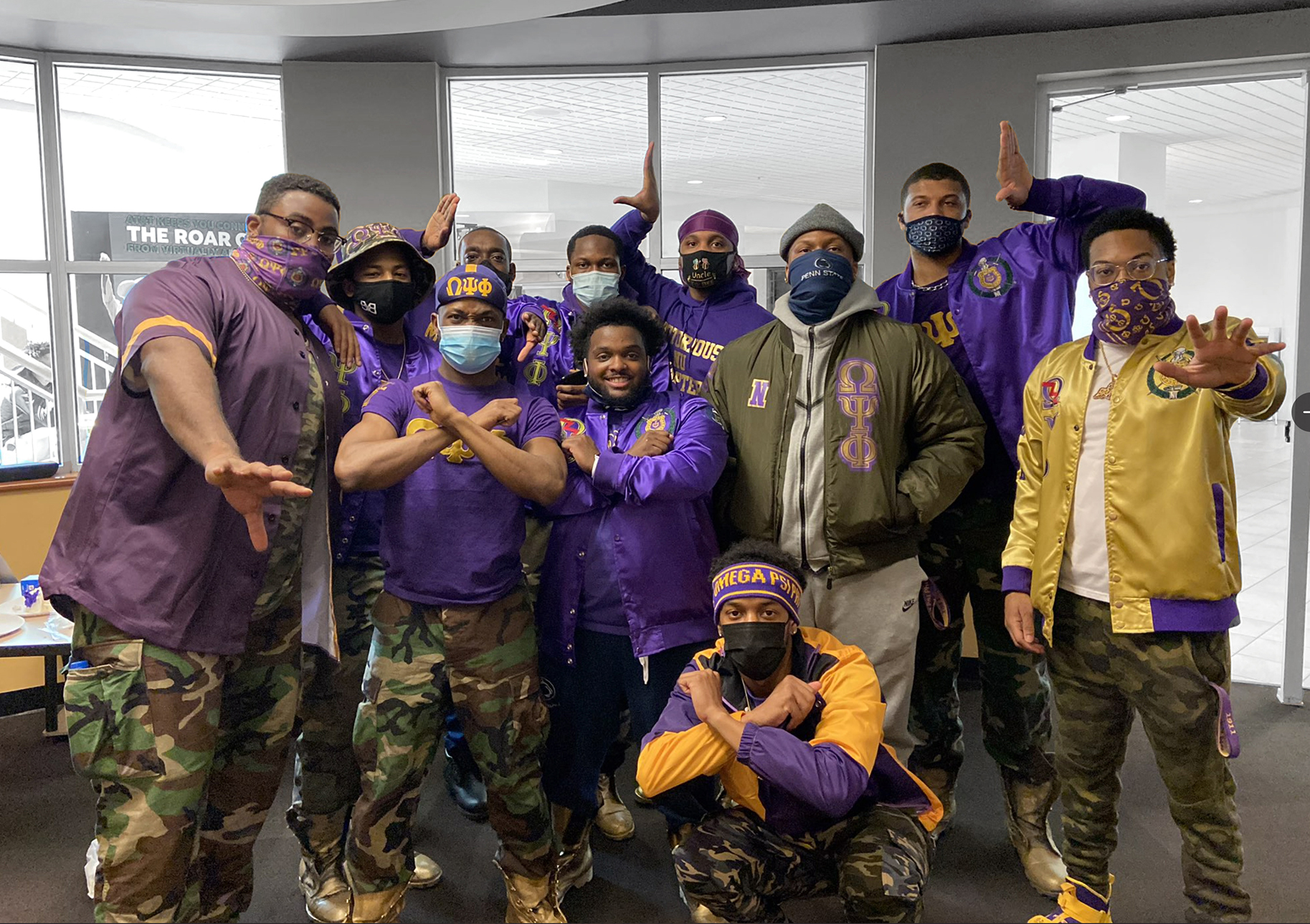 Philanthropic Tribute
In 2021, members of the Omega Psi Phi Fraternity Nu Alumni Association commemorated the 100th anniversary of the founding of Omega Psi Phi, the first Black student organization at Penn State, with a gift of more than $140,000 to endow an Educational Equity Scholarship, leveraging a 2:1 match of university funds.

Rewarding Promise
The A. James Clark Scholars Program in the College of Engineering was created to support talented engineering students—10 first-year students each year—who have significant financial need. The program was made possible by a $15.5 million commitment from the A. James and Alice B. Clark Foundation, coupled with a $10 million investment from Penn State.
 
Right on Track
A $500,000 gift from Charles Marshall established the Donnell Marshall Excellence Scholarship for Rail Transportation Engineering Students at Penn State Altoona, supporting the first bachelor's degree in rail transportation engineering in the nation.
Climate Solutions
Architectural engineering student Abbie La Porta received funds through the Drawdown Scholars Program for a project on greenhouse gas emissions from the University Libraries. "I wanted to work with people who were engineering- minded and looking at actionable solutions to the climate crisis," La Porta says. "This was a really cool opportunity."

Center of Attention
The Bellisario Media Center opened in fall 2021, thanks in part to a $30 million commitment by Donald P. Bellisario '61 Com and his wife, Vivienne, that renamed the College of Communications in 2017. "The studios and computer rooms are set up like a professional room preparing me for the future," says broadcast journalism major Deitric Murphy '22 Com of the state-of-the-art facility. "I feel like I'm getting ahead of other students in the industry due to the resources and equipment I have."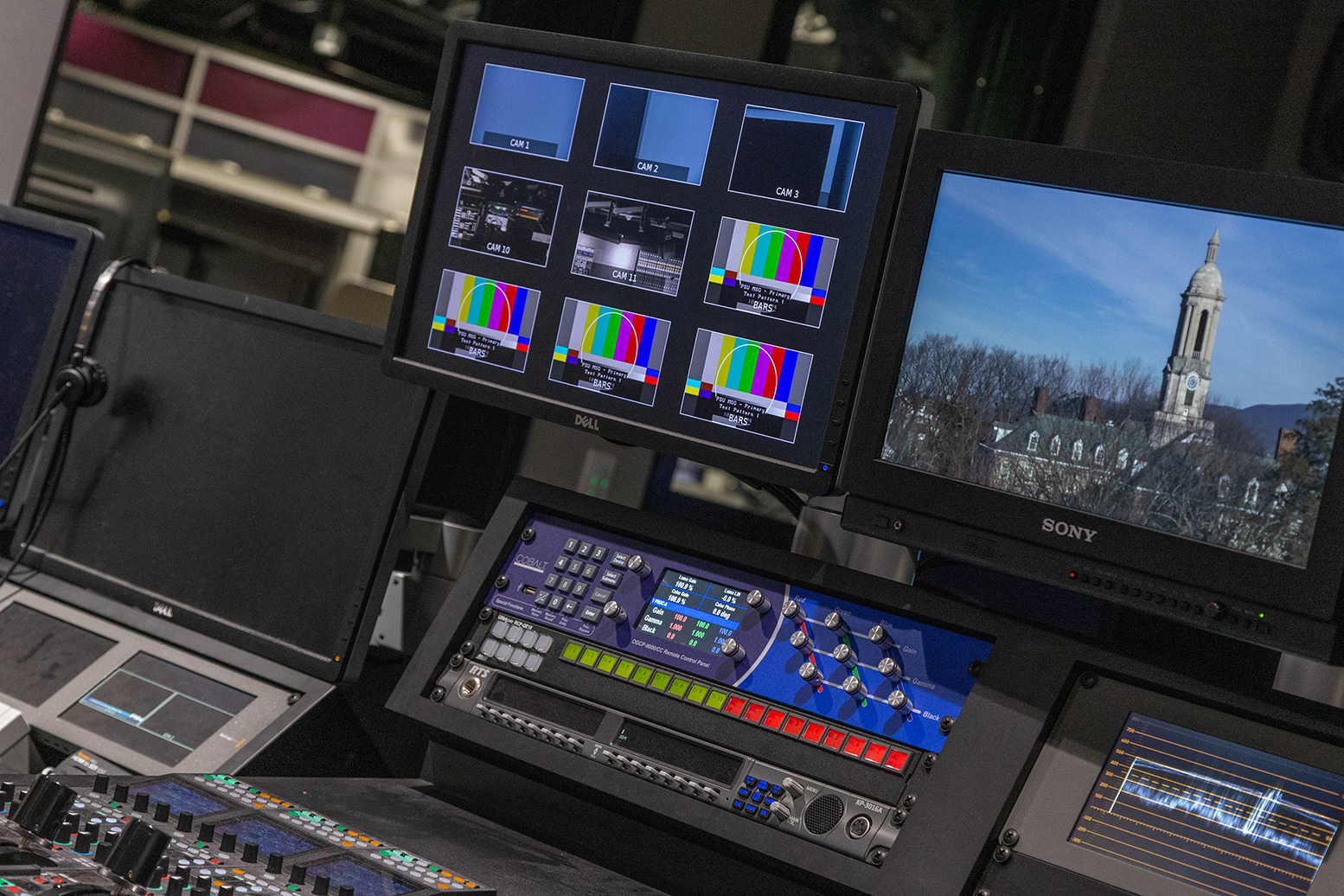 Tech Infusion
Alum Mary Meder '84 Com established the Mary Meder Innovation Lab Fund in the Donald P. Bellisario College of Communications. The money will be used to acquire new technology, software, and equipment for the college as well as for faculty grants and undergraduate scholarships.

Supporting Students
The Classes of 2016 and 2020 created endowments to Counseling and Psychological Services (CAPS). Those gifts, along with gifts from Rod and Mitch Kirsch and broad community support, allowed CAPS to embed counselors in residence halls. In 2022, the Gedrich Family Endowment for CAPS and the Collegiate Recovery Community (CRC) committed $25,000 to serve students in recovery from substance use disorders.

Spurring Involvement
The Center for Ethics and Civic Engagement at Penn State Brandywine launched in 2018, supported by an estate gift from Marjorie and David M. Rosenberg '74 H&HD. The center engages students in nonprofit internships, volunteer opportunities, and community-based events to encourage them to become active citizens and socially responsible leaders in their communities.

AI Media Research
S. Shyam Sundar, the James P. Jimirro Professor of Media Effects and director of the Penn State Center for Socially Responsible AI, explores the effects of AI-driven media. Thanks to a $1 million endowment by Jimirro '58 Lib, Sundar's work isn't hindered by the usual grant application process. "I often find myself in my lab saying, 'Someone should study this,'" says Sundar, who founded the university's Media Effects Research Lab. "Within a week, we can usually study it without requiring additional funding."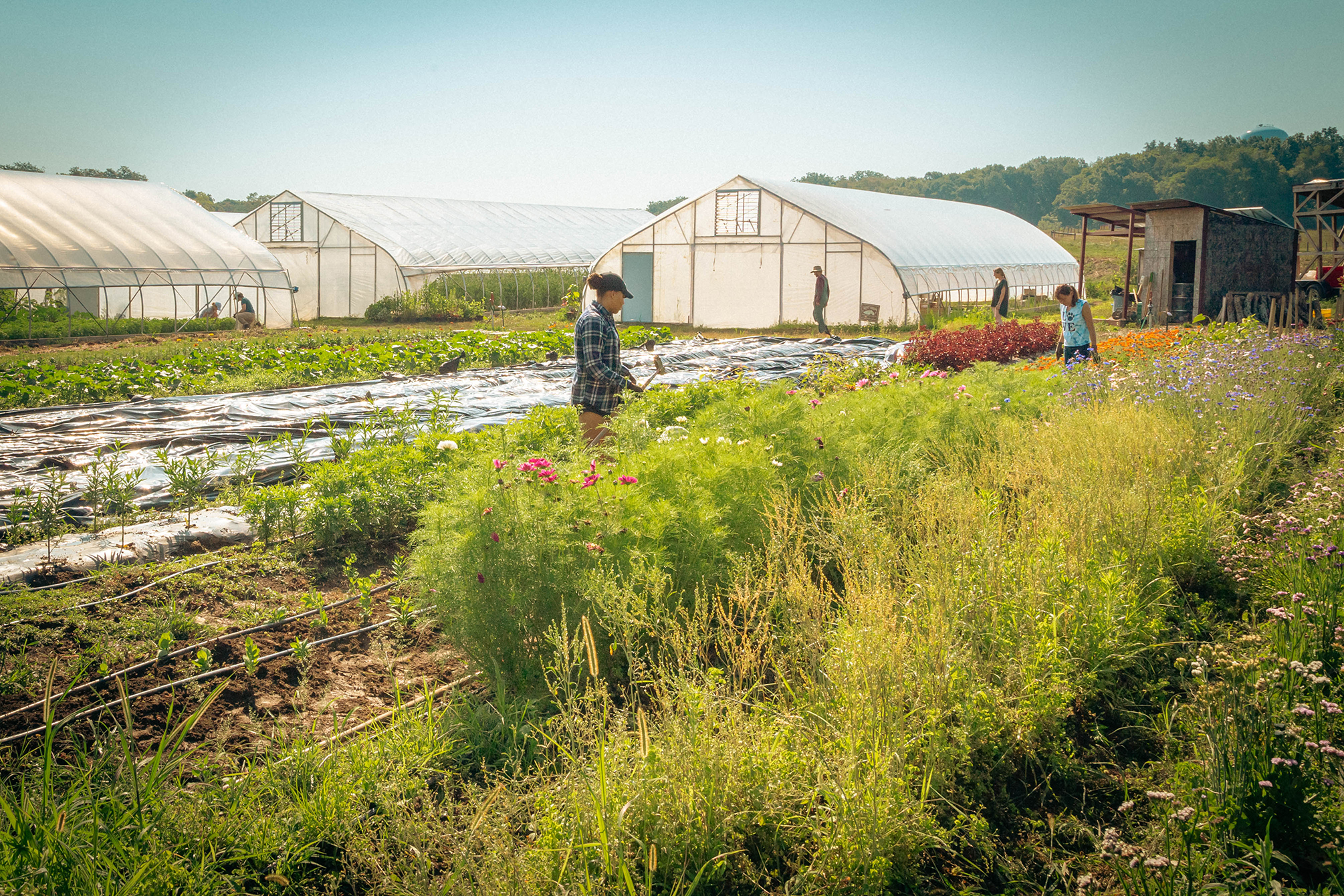 Growing Green Thumbs
The Dr. Keiko Miwa Ross Student Farm expanded in size, scope, and name in 2020 with a $2 million gift from its namesake donor. Established in 2016, the farm engaged 2,700 students in 2021, many of whom took leadership roles in developing sustainable agriculture. "They're learning how to be positive community members and civically engaged," farm director Leslie Pillen says. "Their positions are training for them to have real impact in the communities they live in."
 
Startup Booster
The National Science Foundation awarded Penn State I-Corps site status in 2017 and gave the university $500,000 to support entrepreneurship training and microgrants. The program provides training and mentorship for up to 30 startup teams each year.

Leadership Development
Readying students for global leadership roles got a boost from the Perreault Fellows Program, created with a $1.08 million gift from Paul and Beverly Perreault. Students in the two-year, co-curricular program participate in a retreat about global views on culture, leadership, and climate; complete an internship related to health and human well-being; and attend a workshop through the Rock Ethics Institute.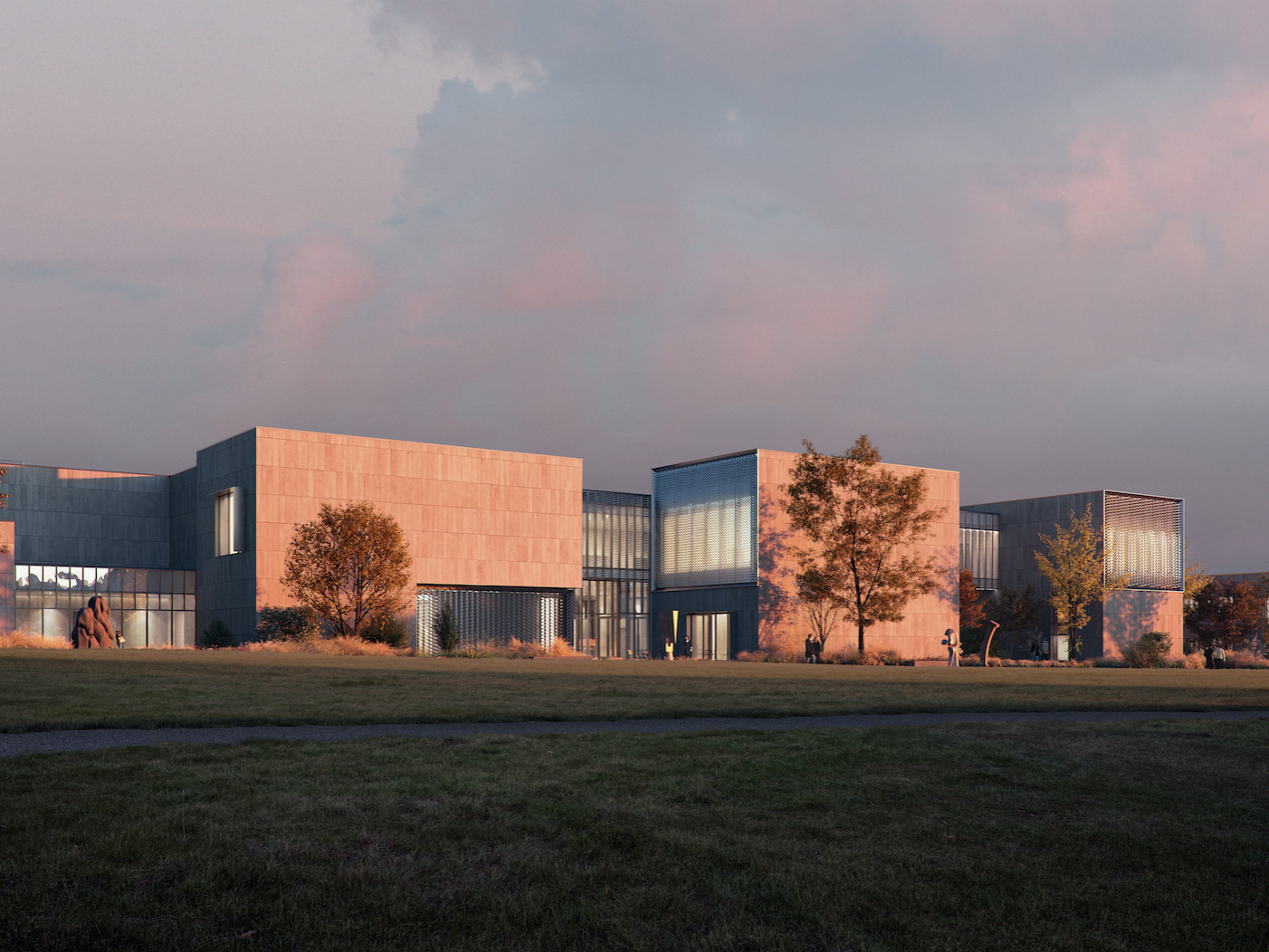 Opening More Eyes
The Palmer Museum of Art will roughly double in size when the new 71,000-square-foot museum opens next year. The building, which will be integrated with the Arboretum at Penn State and will be the largest art museum between Pittsburgh and Philadelphia, has been made possible thanks to the support of more than 50 donors.

Extending the Game
Penn State Intercollegiate Athletics was able to cover scholarships for student- athletes who returned to Penn State in 2021 and took an additional year of NCAA eligibility after their senior seasons were cut short by the COVID-19 pandemic, thanks to more than $630,000 given to the Returning Senior Fund.
 
Encouraging Ethics
A $5 million gift from Scott '81 Bus and Marcy Tarriff '81 H&HD in 2019 helped launch The Tarriff Center for Business Ethics and Social Responsibility in the Smeal College of Business. The center leads the college's efforts to support ethical and socially responsible business decision-making, which it does through research funding for faculty and mentoring opportunities for students and alumni. The center sponsors Smeal's Ethics Case Team, which won every presentation category at the 2022 International Business Ethics Case Competition, and recently partnered with the Penn State Restorative Justice Initiative to develop and teach business skills at local prisons.
 
Addressing Hunger
Lion's Pantry distributed more than 34,000 pounds of food to Penn State students in 2021 through various campus partnerships and donations. "Food insecurity is an issue that a lot of people deal with, and although it's not talked about as much as we'd like, there are people and resources to help students who need it," says Emily Griffin '22 Agr, past president of the pantry.

COVID-19 Response
The Data 4 Action research project surveyed community members and students during the height of the pandemic to help guide decision-making. Working in coordination with local government and community groups, researchers from the Social Science Research Institute, Huck Institutes of the Life Sciences, and the Clinical and Translational Science Institute participated in the project—supported by grants funded by a previous endowment from Lloyd '43 Sci and Dottie Foehr Huck '43 H&HD.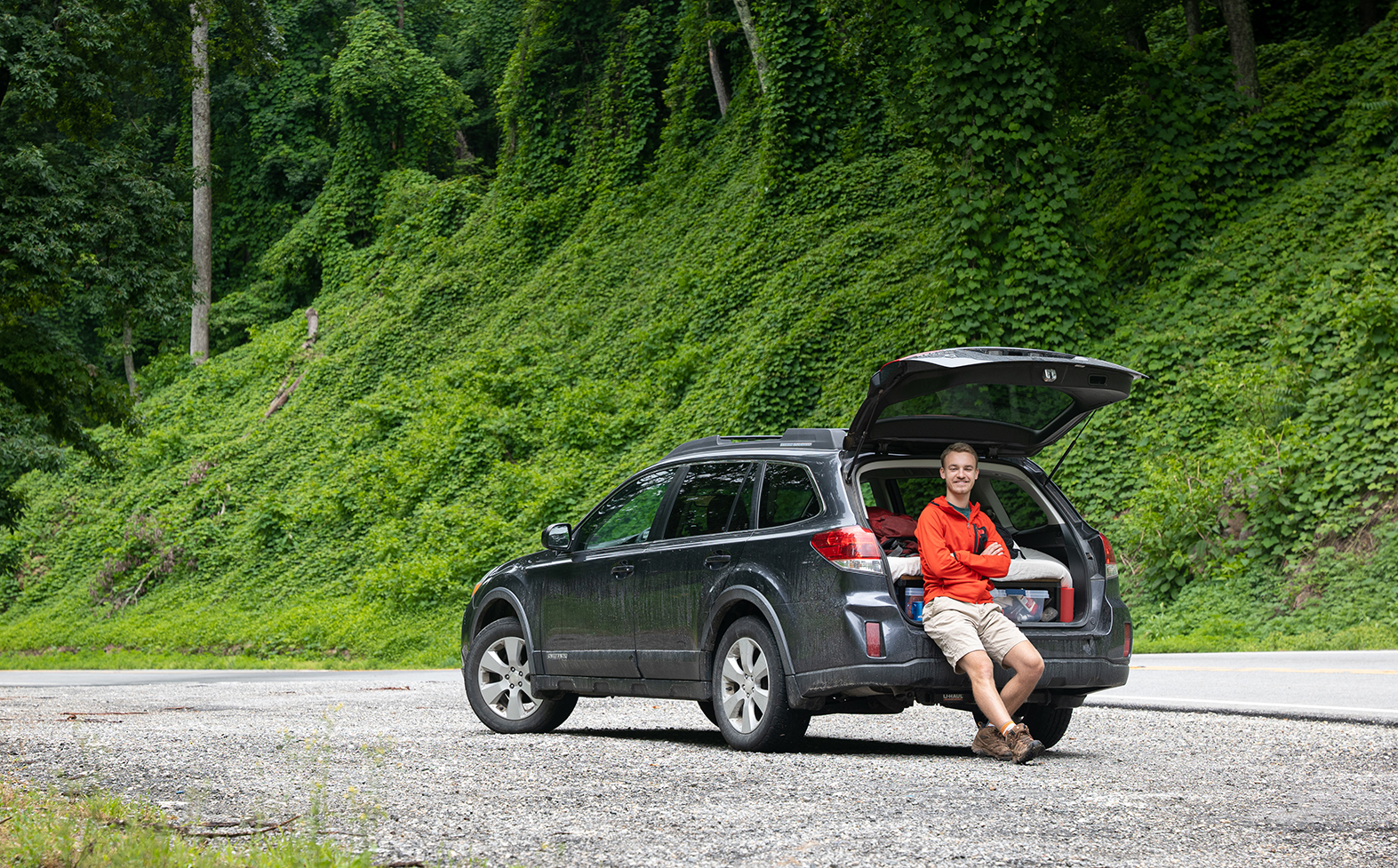 Car To Camp
Nathan Bonslaver '22 Berks says the Invent Penn State Summer Founders Program was beneficial to the startup he created in 2020 with friends Robert Miller '19 Berks and Kevin Gulick '20 Berks: CarToCamp, which offers sleeping platform kits for vehicles. The program provides participating startups working full time on their venture with a $15,000 grant and 24-hour access to the Happy Valley LaunchBox.

Entrepreneur Finder
Student entrepreneurs get a taste for startup pitching a la Shark Tank during the Inc.U Competition, televised on WPSU. Winners receive up to $30,000 as investment dollars for their startups. Initially a collaborative effort among the University of Pittsburgh at Johnstown, Bucknell University, and Penn State, Inc.U is now under Invent Penn State.

Seeking New Life
In 2019, alum John Patton '67 Sci and his wife, Natalie, pledged a gift of $2.5 million to establish a fund to support the Penn State Extraterrestrial Intelligence Center, hosted by the Department of Astronomy & Astrophysics in the Eberly College of Science. This year, the center hosted the 2022 Penn State SETI Symposium, a first-of-its-kind gathering of SETI researchers from around the world.
Shared Upgrades
A $4.92 million gift from CSL Behring, announced in 2017, helped to create the Center of Excellence in Industrial Biotechnology, a multidisciplinary research hub for the Colleges of Engineering and Agricultural Science and the Eberly College of Science, and to revitalize the CSL Behring Fermentation Facility, adding state-of-the-art equipment in the Agricultural Engineering building.

Taking the National Pulse
A new $2 million gift by Tracy '65 Lib and Ted McCourtney to the McCourtney Institute for Democracy allowed for enhancements to the institute's Mood of the Nation Poll, which allows citizens to respond in their own words about issues in politics and current events.

Idea Incubator
A combined $1.06 million in private and corporate gifts, plus a 1:1 match from Penn State's LaunchBox Matching Program, established a $2.13 million endowment to expand the Behrend Innovation Commons. The 6-year-old lab, which will be renamed the James R. Meehl Innovation Commons powered by Penn State Behrend, has supported more than 240 projects for local entrepreneurs and startups and offers computer-aided drafting, no-cost 3D printing and early-stage product design, among other services.

New Home
In February 2021, alum Jeff Conrad '83 Agr made a $1 million gift to renovate the Center for Sexual and Gender Diversity's physical space, the largest gift in the center's 20-year history. The building was renamed in his honor.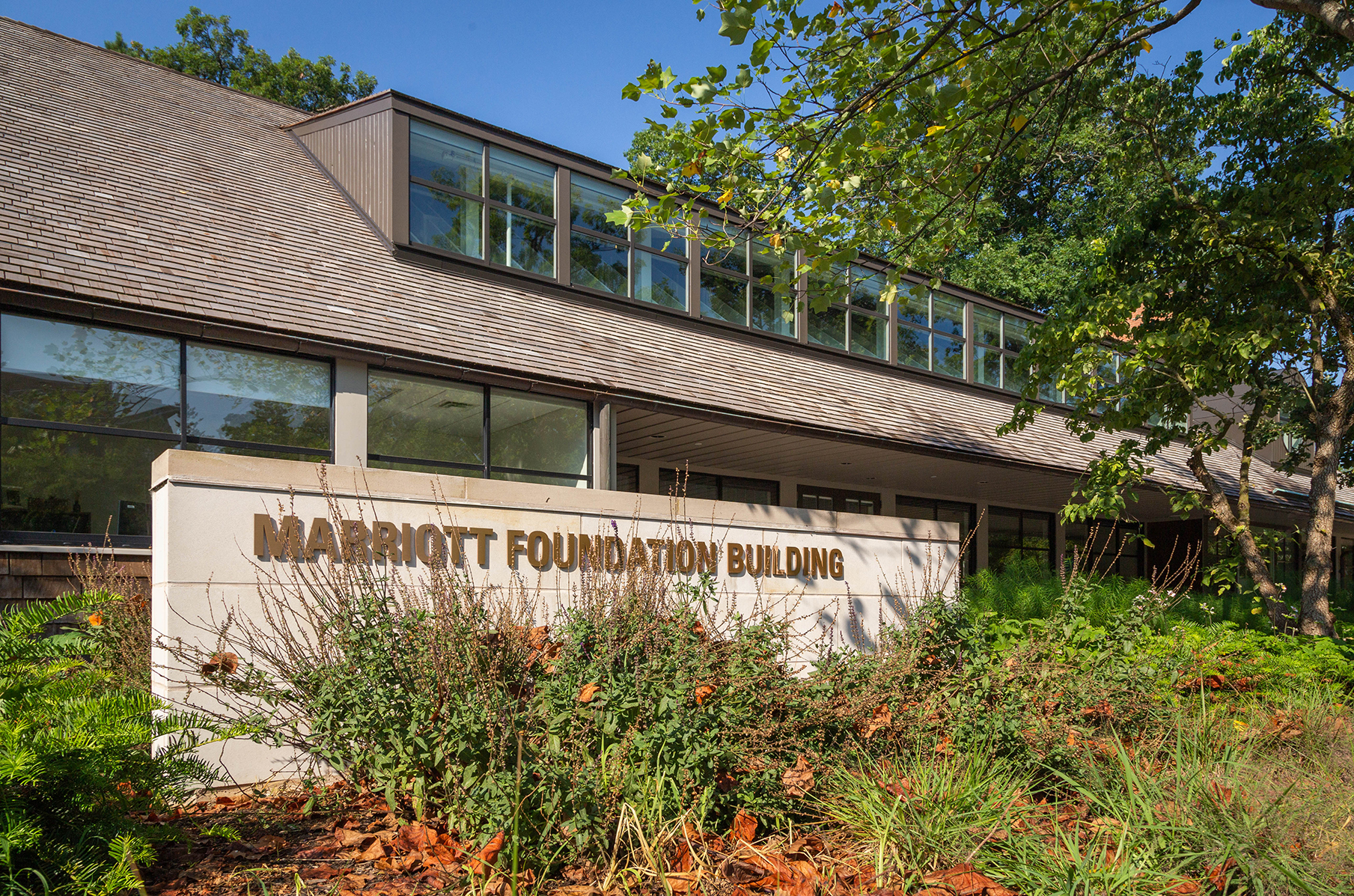 Building Relationships
A $4 million gift from the J. Willard and Alice S. Marriott Foundation in 2019 helped transform the former Oak Building into the new physical home of the School of Hospitality Management. The gift also helped to support the engagement of students with faculty, alumni, and industry partners.
Former Penn Stater interns Christina Baker and Linden Markley '22 Lib contributed to this story.