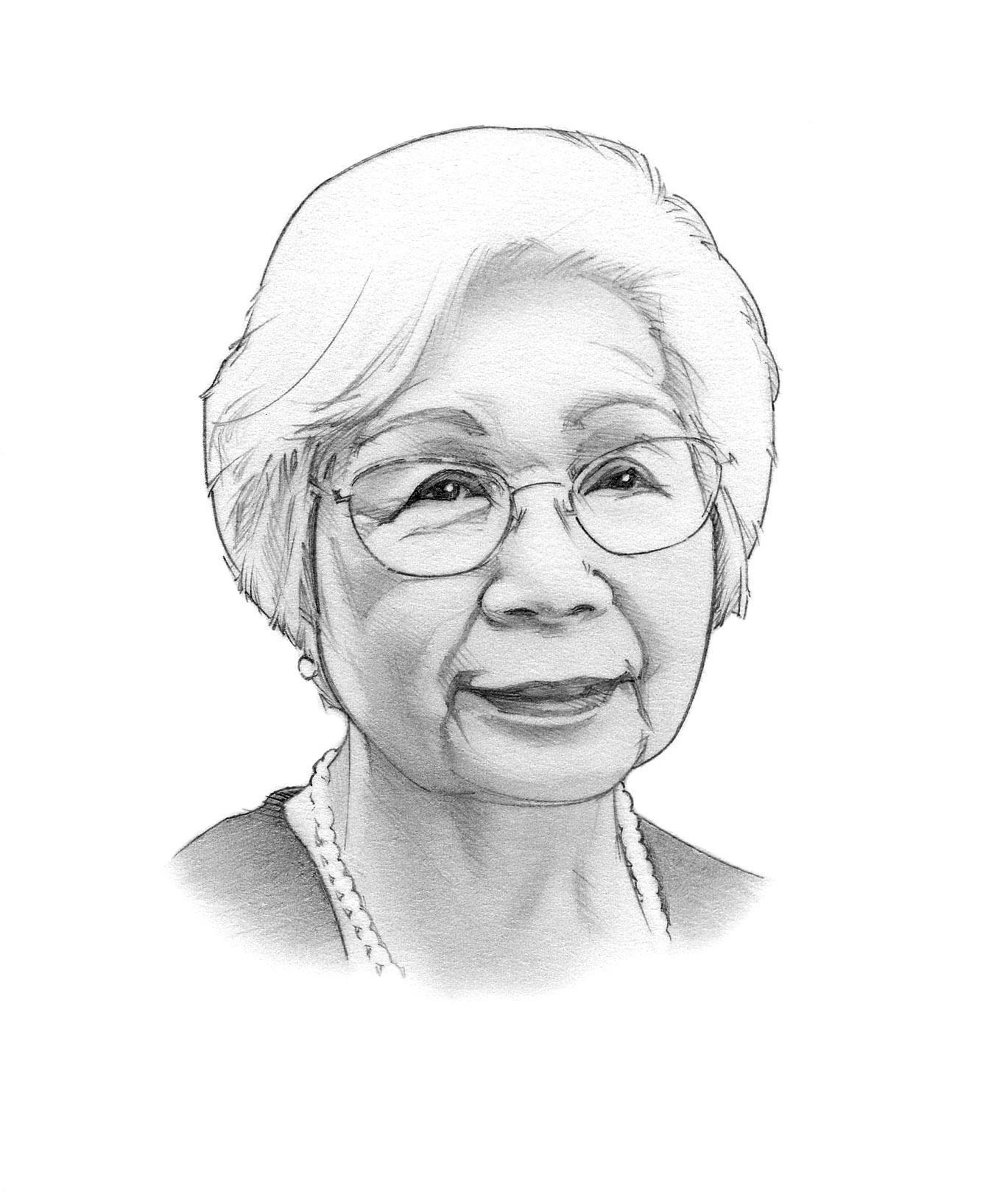 Vincent Melgarejo Chai couldn't take his mother shopping without "endless" numbers of people greeting her. Nemia Briones Melgarejo Chai '60 MA Lib was an active and devoted member of the Columbus, Ga., community, and it showed.
A professor of linguistics and English composition for more than 34 years at Columbus State University, Chai "helped educate a lot of people in this community. It's really striking for me, as one of her children, to see that many people in this community and know that she affected, hopefully in a positive way, that many people and their children," Vincent says. "I think it was quite an accomplishment, quite a career."
Nemia Chai grew up in the Philippines and came to the United States to attend college. She graduated from Penn State with a master's degree in speech and received her Ph.D. in linguistics from the University of Pennsylvania. She treasured her heritage, participating in the Filipino American Association for more than three decades and serving as a founding member of the Asian Pacific Alliance.
In addition to being a devout Catholic and a loving mother and grandmother, she championed women's and girls' rights, working with Girls Inc. and the Columbus Alliance for Battered Women. She was twice the president of the American Association of University Women in Columbus and represented the AAUW internationally at a conference in China.
Chai died May 26, 2021, after a brief illness. Besides Vincent and his wife, Anneliese VonEhren Chai, Chai is survived by daughter Sonya "Susie" Melgarejo Rheault, sisters-in-law Edna Tabay Melgarejo and Yolanda Tabay Abel, and four grandchildren. —Sarah Rafacz '15 Com, '15 Lib