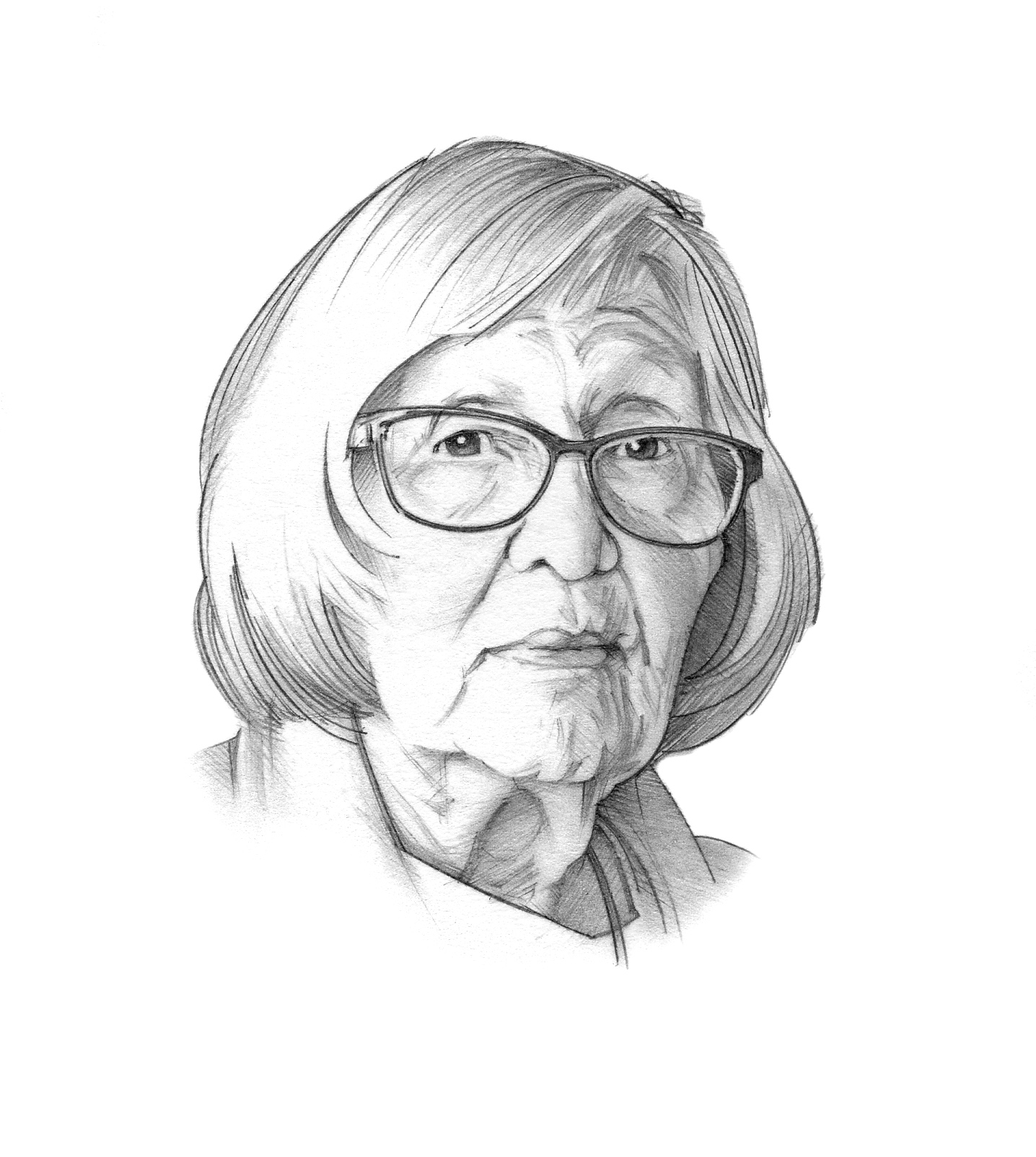 Mary Elizabeth "Mary Betts" Gilbert finished high school in three years, then college in three more, earning a degree in commercial chemistry from Penn State. But the Altoona native's goal to become a chemist shifted when she married after college, became a mother, and moved across the country to Santa Cruz, Calif., for her then-husband's career. "She had four children in five and a half years," says her oldest daughter, Tosi Marceline. A teacher's schedule was a better fit for a busy mom, so Gilbert '48 Sci went back to school for her teaching credentials, then made her mark during a 30-year career as an elementary school teacher. Marceline says her mother kept boxes of keepsakes and "albums and albums" of photos and thank-you gifts her students made for her over the years.
Gilbert continued to serve as a tutor and reading specialist after retirement. "As a reading specialist she'd go on trips to conferences around the world," says Marceline. "She put together her sense of travel with her feelings of getting better in her profession."
That travel bug continued long after retirement: Gilbert filled four passports with her global adventures. "When she was 90, we went down the Danube on a riverboat cruise. At 92, she was trotting up the stairs to Sacré-Coeur all by herself," Marceline says. "You just couldn't hold her back." She was also an excellent cook, seamstress, baker, gardener, and grandmother, serving as a sounding board and advice giver for anyone who needed her.
Gilbert died May 6, 2022, after a sudden and brief illness. She was 94. Besides Marceline, she is survived by daughter Susan Fitzhenry; sons Scott and Douglass; and several grandchildren and great-grandchildren. —Robyn Rydzy '95 Com