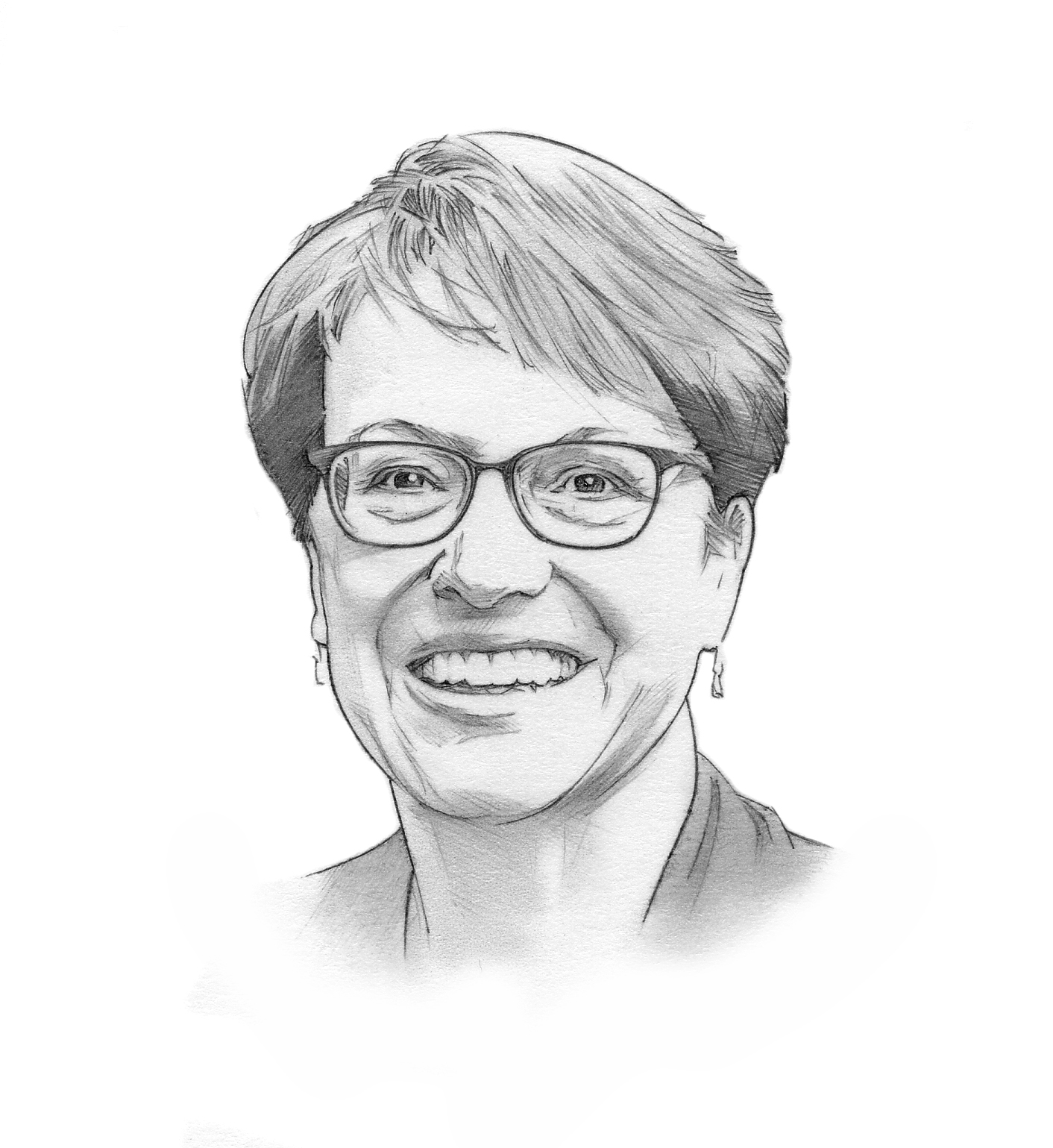 When Patricia Ann "Patty" Brandmaier '82 Lib decided to study history at Penn State, she became "the black sheep of the family," says sister Carol Brandmaier-Monahan. Everyone else was an engineer, a CPA, or a computer scientist.
But Brandmaier's fascination with the history of failed democracies worldwide produced work noticed by a professor formerly with the U.S. State Department, who passed along her name to the Central Intelligence Agency. Later plucked from Georgetown's Ph.D. program—CIA supervisors found her graduate work on the subject so useful they classified it—Brandmaier turned her CIA entry-level job into a 32-year career, working initially as an intelligence analyst, eventually ascending to the CIA's executive leadership. Her duties included briefing heads of state and U.S. presidents.
She retired as the equivalent of a three-star general, the recipient of awards including the CIA's Distinguished Career Intelligence Medal, for her career and assignments to tackle hard problems, including revamping the agency's diversification and recruitment program and agencywide culture after Sept. 11.
After her CIA retirement in 2014, she became a nationally known leadership and team-building speaker and consultant. "She had this innate ability to work with people and to solve problems and to get stuff done," says her husband, retired Vice Adm. Michael LeFever, USN. "She did it in such a way that brought everybody along. … It was her ability to work inside the silos that some organizations create and break down those barriers for mission success."
Brandmaier and LeFever volunteered with The Station Foundation, which supports Joint Special Operations families. The Bozeman, Mont.–based foundation honored her with a memorial gazebo.
Brandmaier (ΑΓΔ, RA), 61, died March 24, 2023, of pancreatic cancer. Besides her husband and sister, she is survived by a stepson and stepdaughter, three grandchildren, her mother, and two brothers. —Meri-Jo Borzilleri