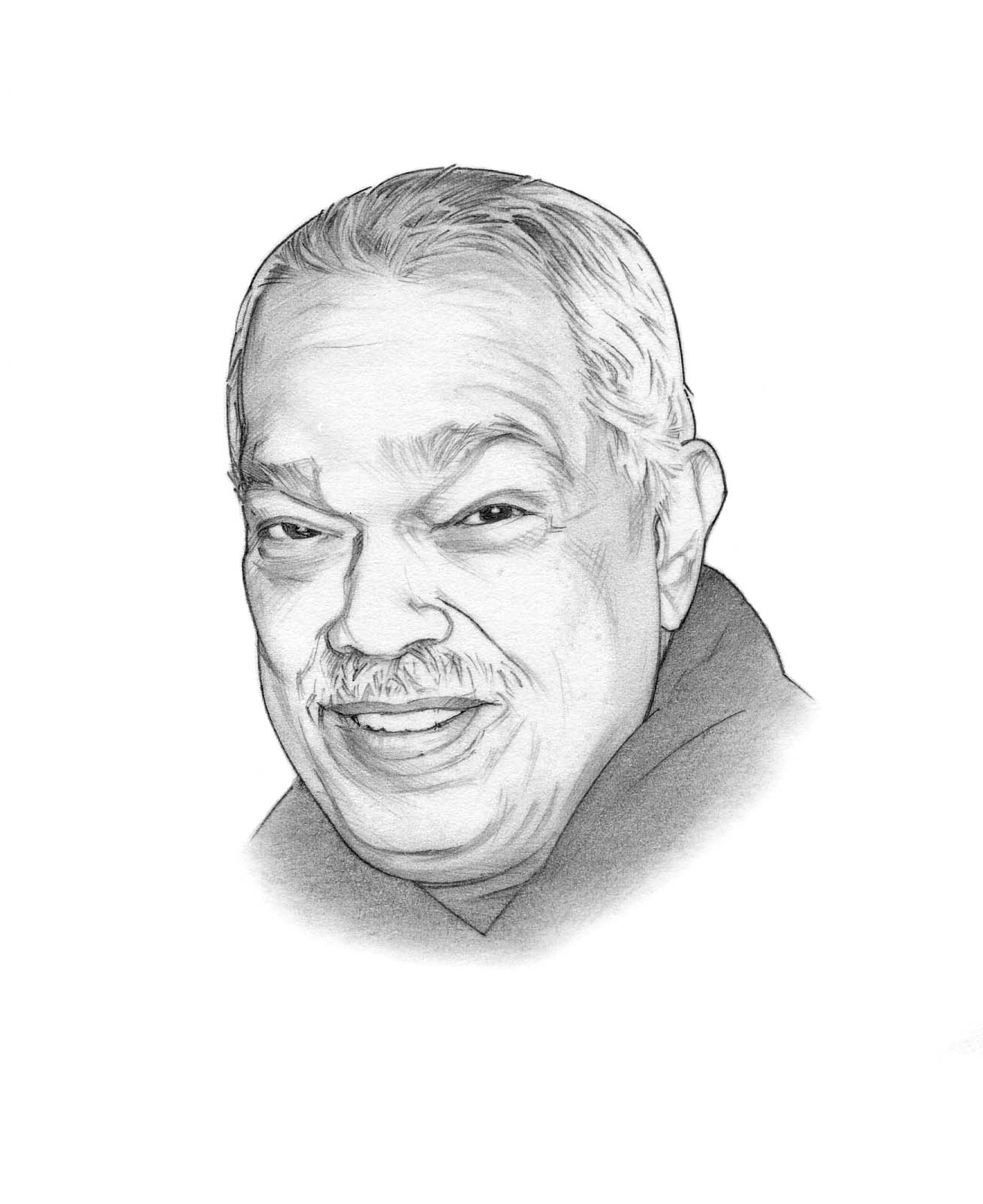 Poet Miguel Algarín's Zoom memorial service included a chat that led to a solo chant, then an audience participatory chant that morphed into a foot stomp. The December service drew 500 people and featured music and poetry readings. Scheduled to last 2 1/2 hours, it went on for five. "It was a real Nuyorican night and perfect for Miguel," says collaborator and longtime friend Bob Holman.
Algarín '65 MA Lib co-founded the Nuyorican Poets Café in New York City and was considered central to the emerging literary movement for marginalized New York artists with Puerto Rican heritage. The son of a hospital dietician and a doorman, Algarín grew up in a working-class home in San Juan with books and culture, says Holman. The family moved from Puerto Rico when he was about 9. He became adept in both the language of the streets and the language of Shakespeare, which he discovered in school.
The café began in the early 1970s as a get-together for poetry readings in Algarín's apartment in the gritty Lower East Side, before it moved to an abandoned bar across the street. Credited with establishing the spoken-word movement, today it is one of the nation's most respected multicultural arts organizations, famed for its poetry slams, music, and plays along with its history of foundational Nuyorican poets like Miguel Piñero, Pedro Pietri, Sandra María Esteves and Lucky Cienfuegos. Beat writers like William S. Burroughs and Allen Ginsberg performed, too.
Algarín won four American Book Awards, including the 2009 Lifetime Achievement Award, the first Latino so honored. A professor emeritus at Rutgers University, he taught Shakespeare, creative writing, and U.S. ethnic literature for more than 30 years. Algarín died Nov. 30, 2020, in Manhattan at age 79. He is survived by a brother and sister. —Meri-Jo Borzilleri