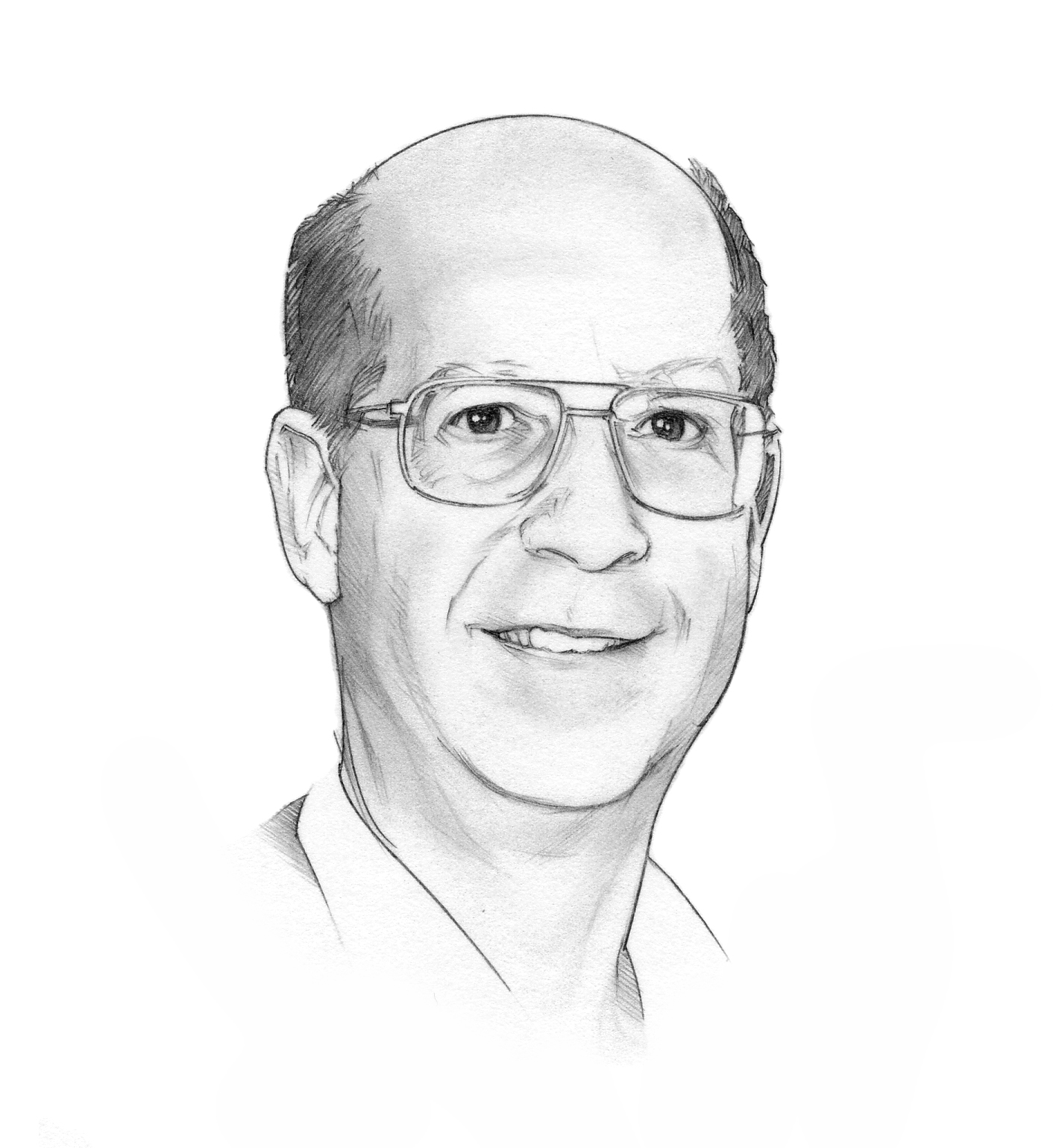 In the Jewish faith, "tzedakah" refers to the religious obligation to offer charity, and "tikkun olam" calls for actions to improve the world. Lawrence Rosenberg '70 Sci lived out those creeds dutifully, family members say.
A small-town pediatrician for 45 years, Rosenberg served as an adviser to the Pennsylvania Governor's Council for Child Abuse, providing expert testimony in legal cases. He'd been involved with Beth Sholom Congregation in Westmont, Pa., since the 1970s, serving as its president for the 20 years preceding his death. And he spent two decades on the Penn State Hillel board of trustees—including six years as chair—helping lead the effort for a new downtown home in State College, which serves about 5,000 Jewish students.
Penn State Hillel gave Rosenberg a sense of connection during college that he wanted to continue, says daughter Becca Rosenberg '02 MD Hershey, also a pediatrician. "Dad loved college in general and, as a pediatrician, he loved the development aspect, so all of the things he did in high school and college were important—wrestling, theater, and Hillel," she says.
His abiding love of theater was expressed in his support of the Band of Brothers Shakespeare Company in Westmont. But his wife, Barbara Foshee Rosenberg '67 Sci, believed there was something of greater significance in his life than all his philanthropic endeavors. "Larry's legacy is not just state laws  concerned with child abuse, the administration of Beth Sholom Congregation, Penn State's Hillel, or even the gratitude of his pediatric patients. For me, his legacy is his family," she said in remarks at his memorial service.
Rosenberg died Nov. 3, 2022, in Johnstown, Pa. He was 72. Besides Barbara and Becca, survivors include sons Brian Foshee '97 Bus, Daniel Foshee, and Idra Rosenberg; siblings Ann Rosen Spector '73 Com, Russell Rosenberg '79 Com, and Evan Rosenberg '80 Lib; and six grandchildren. —Andy Faught