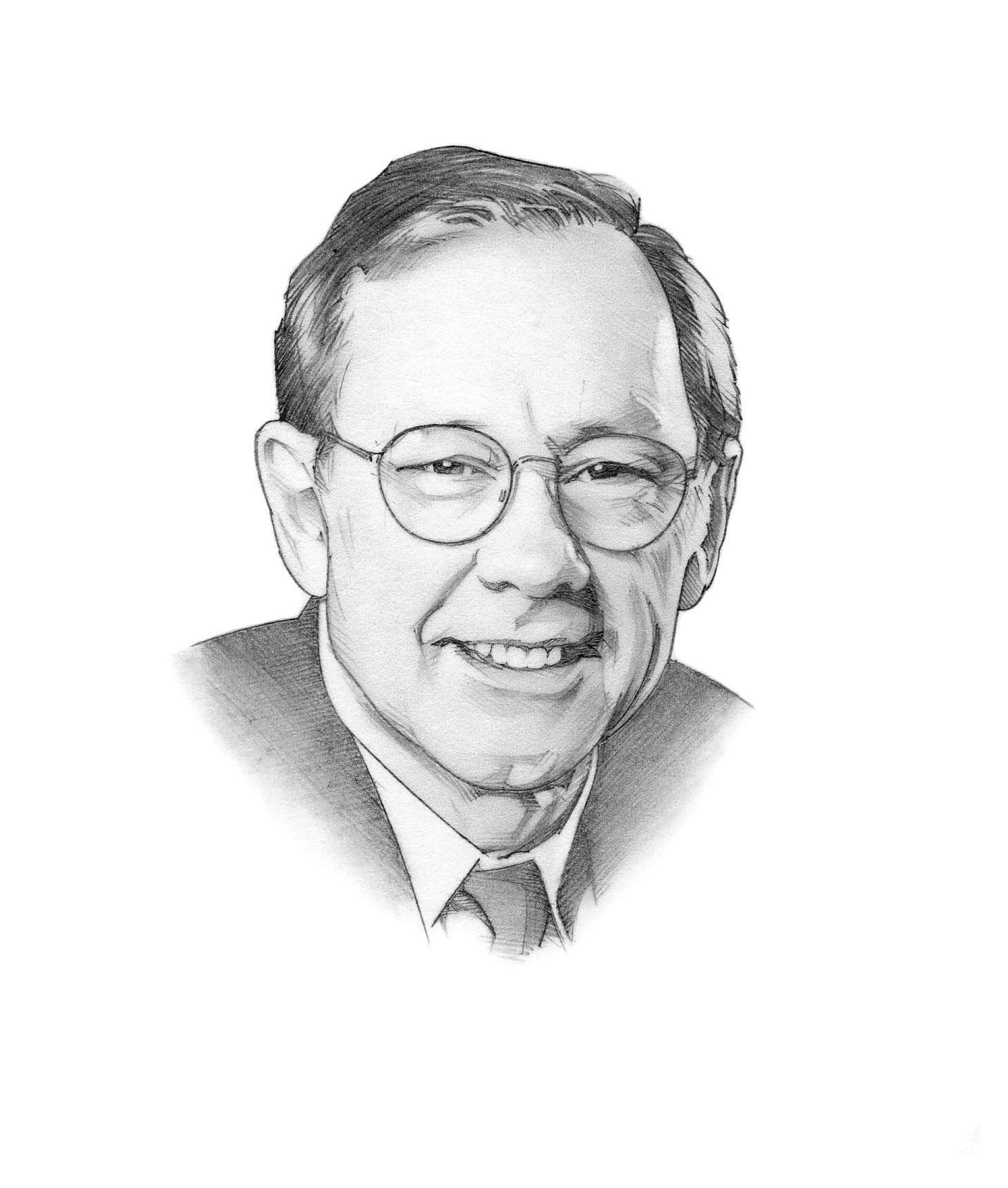 Growing up in poverty, John A. Brighton struggled to learn. After barely graduating from high school, he worked at a company that made turbo engine parts, where he became fascinated with the design process. He wanted to contribute but was told he'd have to get a mechanical engineering degree. So, he took community college courses and worked his way to a probationary position at Purdue University, where he earned bachelor's, master's, and doctoral degrees. "When he's determined to do something, there is no holding him back," says Cheryl Achterberg, Brighton's widow. That drive propelled him to a distinguished career in higher education, including as a Penn State executive vice president and provost from 1991 to 1999.
"His passion for promoting higher education for everyone, no matter their history, came from his roots," says his daughter, Jill. An advocate for diversity in education and the transformative power of learning, Brighton served on the faculty of Carnegie Mellon University before joining Penn State for the first time in 1965 as an assistant professor of mechanical engineering, and later associate professor. He moved to Michigan State University to chair the Department of Mechanical Engineering, then served as director for the Georgia Institute of Technology School of Mechanical Engineering.
Brighton returned to Penn State in 1988 as dean of the College of Engineering before becoming executive vice president and provost. "His impact extended beyond the college with his work on the first artificial heart, which directly benefited humanity while also inspiring future generations of biomedical engineers," says Justin Schwartz, Harold and Inge Marcus Dean in the College of Engineering.
Brighton's long career also included serving as provost of National Louis University, assistant director of the National Science Foundation Directorate for Engineering, vice president for research at Iowa State University, and vice chancellor for academic affairs and system integration in the Ohio Department of Education.
Brighton died June 28, 2021, in Columbus, Ohio; he was 86. He was preceded in death by his first wife, Charlotte, and son Douglas. In addition to Cheryl and Jill, he is survived by sons Kurt and Eric, and two grandchildren. —Sara Langen