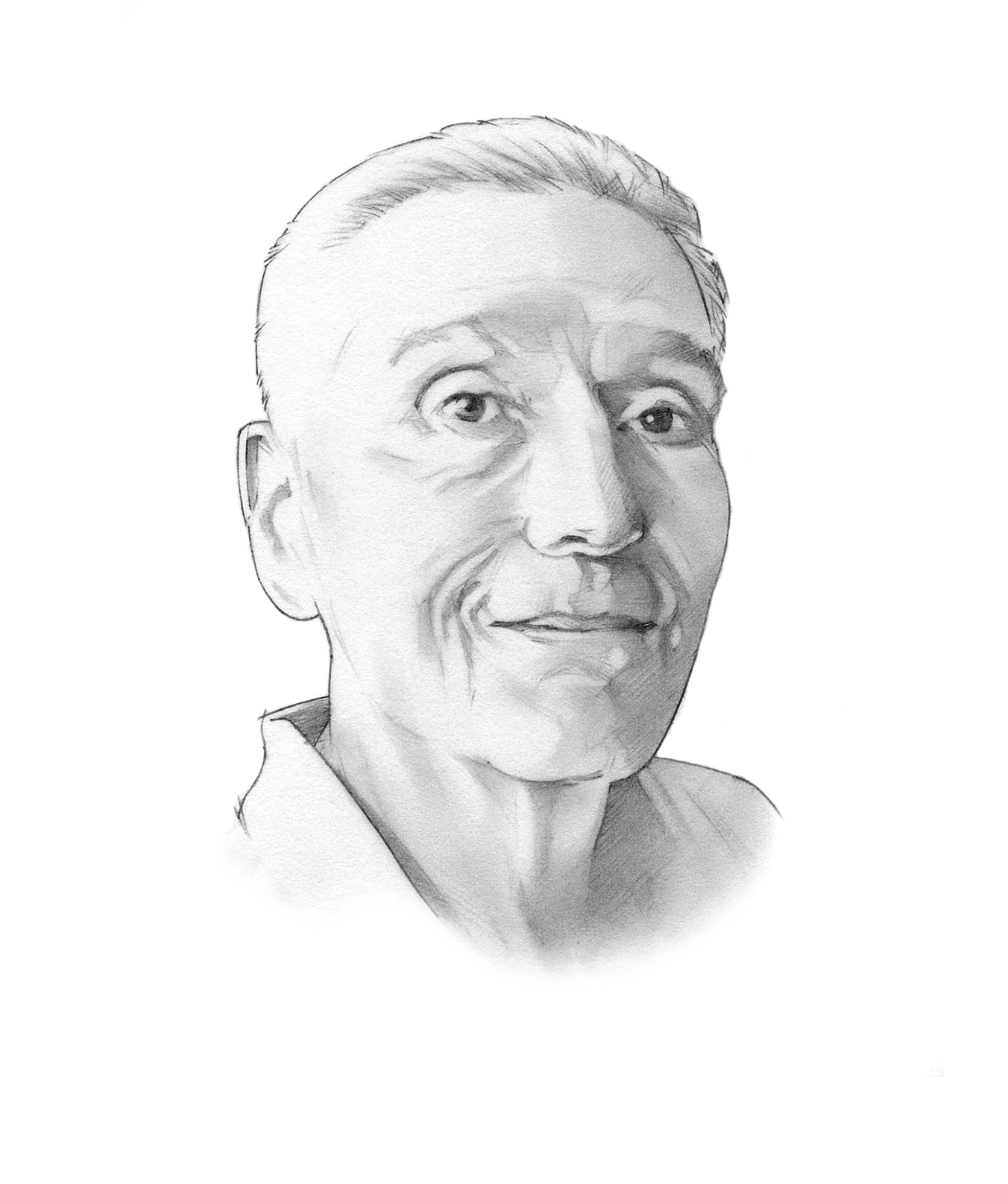 Thomas Robert Ross '67 Lib gave truth to the maxim that education will take a person far. After earning his degree in psychology at Penn State, he taught school and also worked in the foreign service in the Dominican Republic, Costa Rica, Guatemala, Kenya, and Zimbabwe.
"Tom was particularly proud of creating opportunities for children to have access to high-quality education as a path to improve their lives and, in turn, make their neighborhoods and communities better places to live," says Peter Muehrer, his husband of 37 years. Muehrer adds that Ross was "a gentle, kind, good listener who was genuinely interested in the other person's story, rather than focusing on himself."
Before the internet era, Ross directed an innovative radio-based learning program for Dominican Republic children in remote villages that lacked school buildings; classes occurred under trees. In Costa Rica, he taught high school psychology to the children of the country's then-president, José "Pepe" Figueres. The son, José María Figueres, later became president, while daughter Christiana Figueres was the executive secretary of the United Nations Framework Convention on Climate Change, which led to the 2015 Paris Agreement.
After 38 years of federal government service, Ross retired in 2015 from the United States Agency for International Development (USAID). His last assignment was in the Bureau for Democracy, Conflict, and Humanitarian Assistance. Ross' passion for education led him to create an endowed scholarship at Penn State's Schreyer Honors College that is co-named for his father, Samuel T. Ross '40 Sci.
Ross died July 19, 2021, in Washington, D.C. He was 76. Besides his husband, survivors include sister Patricia Ross Harman; niece Emily Harman Stewart; and nephew Michael Harman. —Andrew Faught