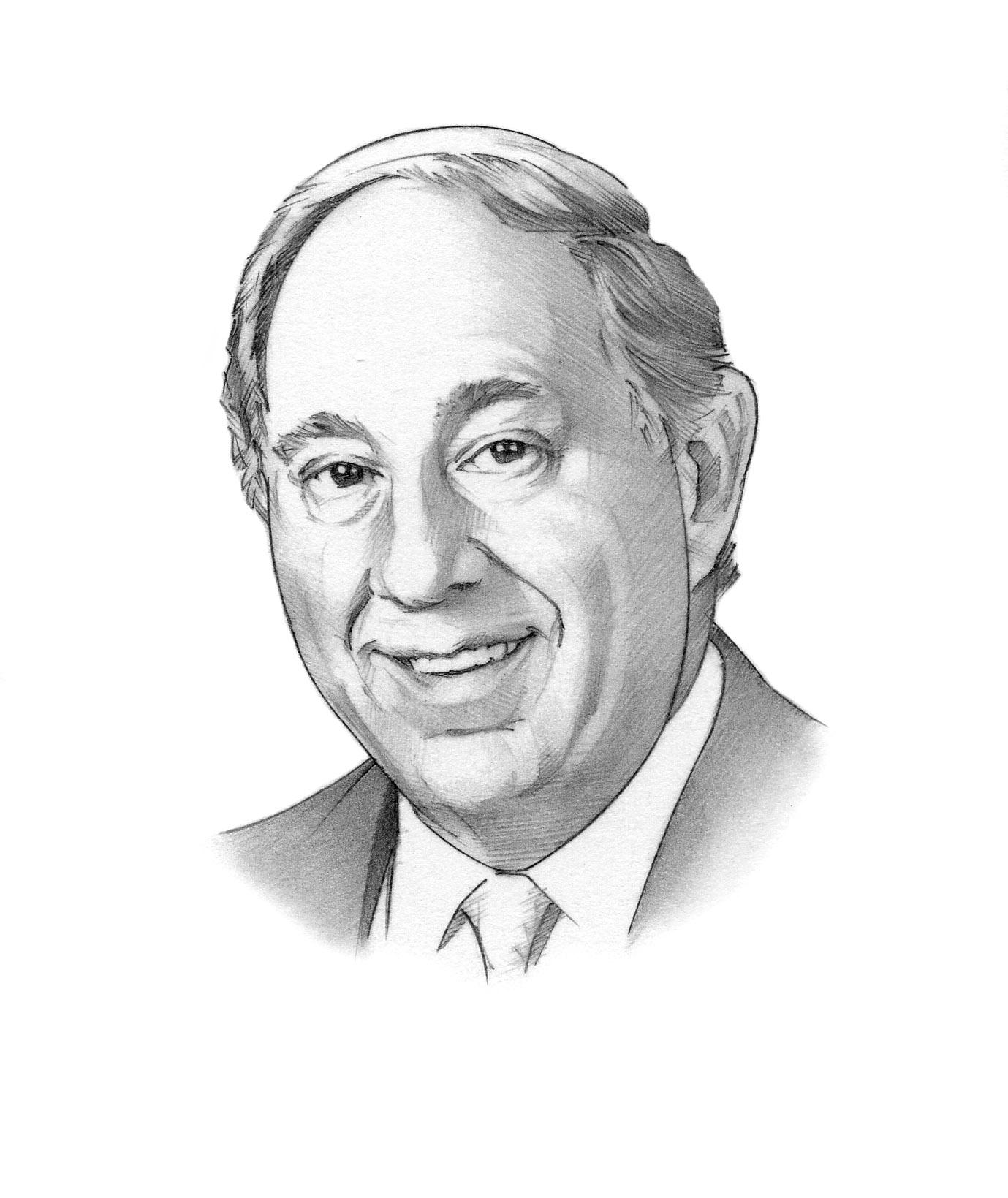 From business acquisitions to horse racing, everything Edward Anchel touched seemed laced with luck. But behind his many successes was a hardworking marketing genius with a host of talents, says his son David. "He was pretty amazing at spotting what the next big thing was going to be and jumping on it."
Anchel '60 Bus grew up in Milford, Pa., and earned a business degree from Penn State—to which he attributed much of his later success. "It really transformed him," David '90 Lib says of his father's college experience. "I think he thanked Penn State for being the catalyst for all that he would go on to do." That included founding and, eventually, leading the company Sparkomatic Corporation (later Altec Lansing) with his father, Jonas. The business evolved from an automotive aftermarket for parts and accessories, to manufacturing car audio parts, to being a leading designer and manufacturer of audio solutions for computers and emerging technologies.
Anchel served as president of the Penn State Alumni Association and chairman of both the Smeal College Campaign and Smeal College Board of Visitors. He was named a Distinguished Alumnus and an Alumni Fellow, and he and his wife, Judith, established a professorship in the Smeal College of Business and two Penn State scholarships.
Anchel died Aug. 30, 2021, at the age of 82. He was preceded in death by Judith in 2020, and he is survived by a sister, Mary Sabel; children David and Michael Anchel and Jennifer Lightner; stepchildren Allison Gruber Fiedel and Steven Gruber; and 10 grandchildren. —Robyn Passante