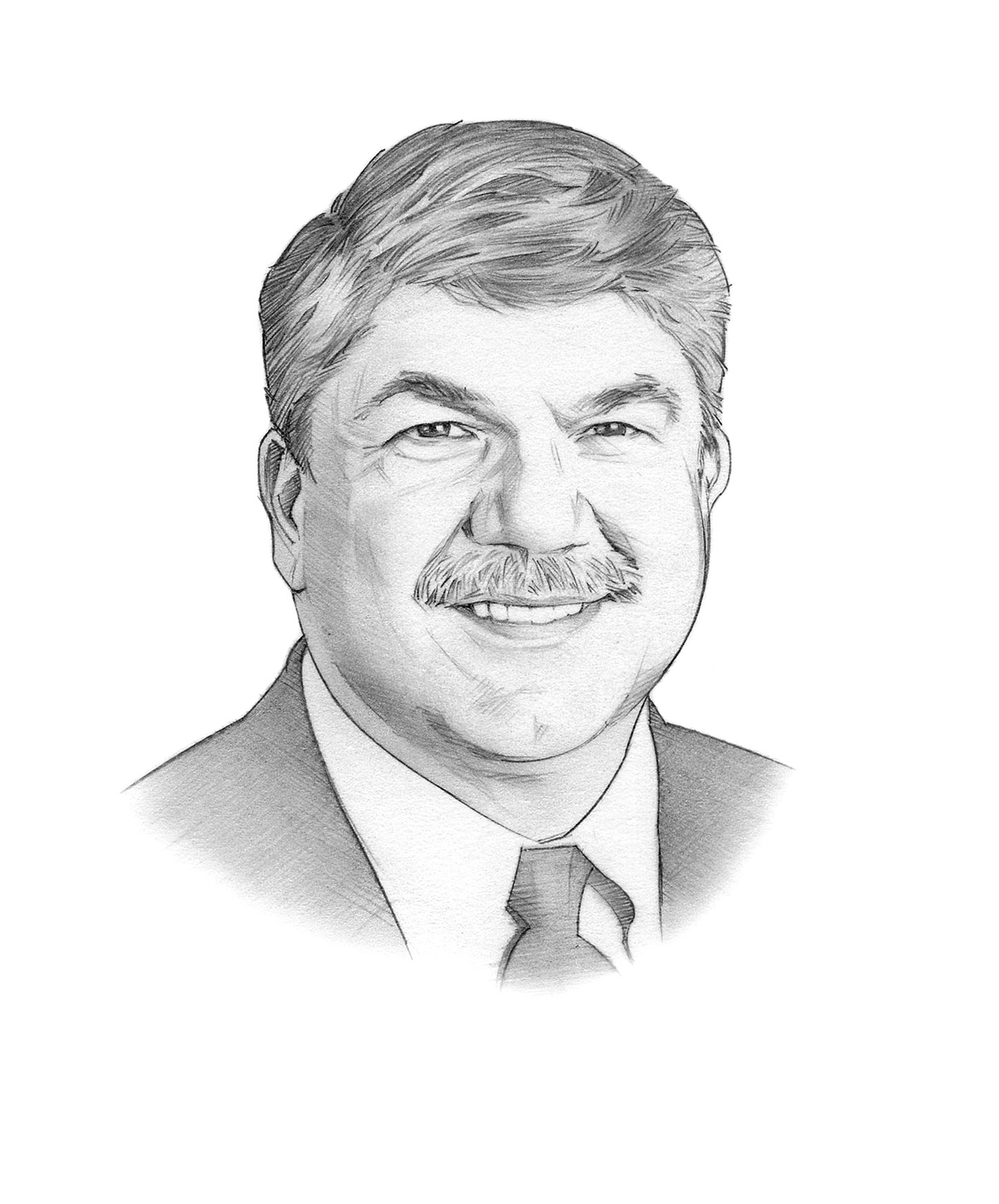 Once, when Richard Trumka Jr. was young, his father stopped the family car when they came upon an accident. Without a word, his dad ran toward the damaged truck and pulled the driver out just before flames engulfed the vehicle, saving the stranger's life. "He showed me that if you see danger or injustice in this world, and you can help, you have to help. There is no 'why?'" says Trumka of his father, Richard Trumka '71 Bus, whose career in service to working Americans culminated in a 12-year presidency of the AFL-CIO, the country's leading federation of labor unions.
Trumka began his career as a third-generation coal miner in Western Pennsylvania during and after his work toward an accounting degree from Penn State and a law degree from Villanova. A job as a staff attorney for the United Mine Workers of America transitioned to leading that organization when he was elected president in 1982. While there, he led a strike against Pittston Coal Company to restore benefits to the company's retirees in what was one of the most successful strikes in recent American history.
He had served as the AFL-CIO's secretary-treasurer—the organization's second-in-command—since 1995 before being elected president in 2009. Along with labor rights, Trumka championed social justice issues and called for unity among diverse groups fighting for different causes. "I'm so proud of what my father fought for. He fought for the dignity of working men and women everywhere. He hated racism and sexism and any other tool that the powers out there tried to use to divide us," Trumka Jr. says.
In 2021, Trumka worked with President Joe Biden to push for the Protecting the Right to Organize Act, which passed in the House of Representatives in March. The act has now been renamed the Richard L. Trumka Protecting the Right to Organize Act.
Trumka died Aug. 5, 2021, at the age of 72. Besides his son, he is survived by his wife, Barbara; daughter-in-law, Jessica; a sister, Frances Szallar; and three grandchildren. —Robyn Passante