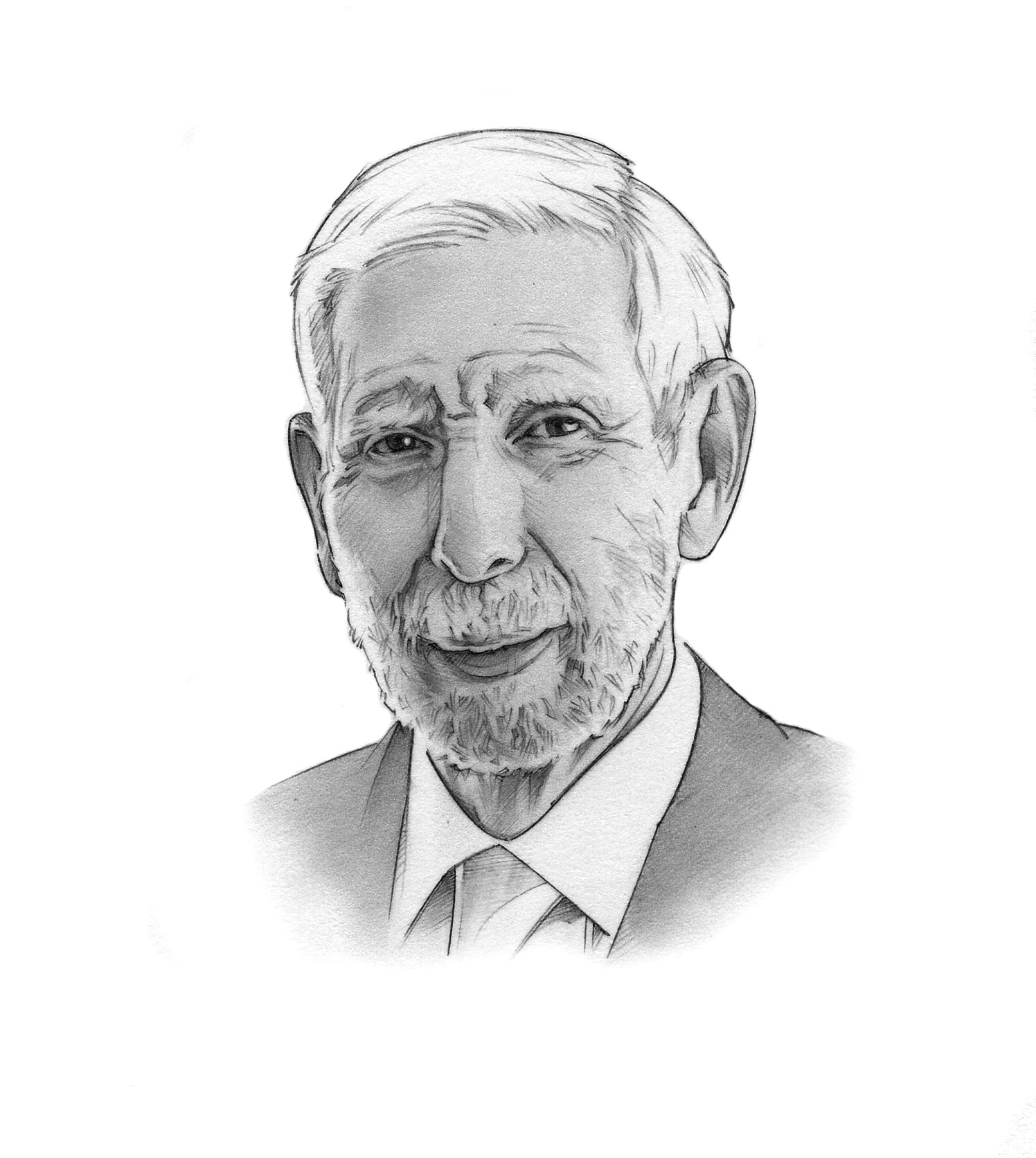 Raised in a family of thinkers and tinkerers, Robert Bernoff spent a lifetime committed to demystifying the sciences. As a professor of chemistry at Penn State Abington, he taught an introductory course on which students bestowed a whimsical title: "Chemistry for Poets." "That's because it was heavy on concepts and light on math, so even a poetry major could understand and benefit from it," says Sandra Bernoff, his wife of 66 years.
After working as a chemist, scientist, and researcher in private industry, Bernoff changed course in the mid-1960s and launched a teaching career at Abington (then called Penn State Ogontz). "Dad thought science gave us a lens through which to view life and societal issues, which allowed one to make motivated and rational decisions," says son Andrew Ber-noff.
In 1979, while serving on a committee to hire a new CEO of the campus, Bernoff was coerced into the role—supposedly on a temporary basis—because committee members couldn't find a more suitable leader. He ended up staying in the position for 11 years, retiring in 1990. "At some point," Sandra recalls, "he realized he could not only do the job, with the help of a superior staff, but he could make a difference." As CEO, Bernoff diversified the student body and built on an award-winning faculty. The Dr. Robert A. and Sandra Bernoff Award in Science and Engineering is an annual scholarship given at the suburban Philadelphia campus.
Bernoff died April 18, 2022, in Warminster, Pa. He was 89. Besides Sandra and Andrew, he is survived by son Josh, daughter Marjorie, and five grandchildren. —Andy Faught