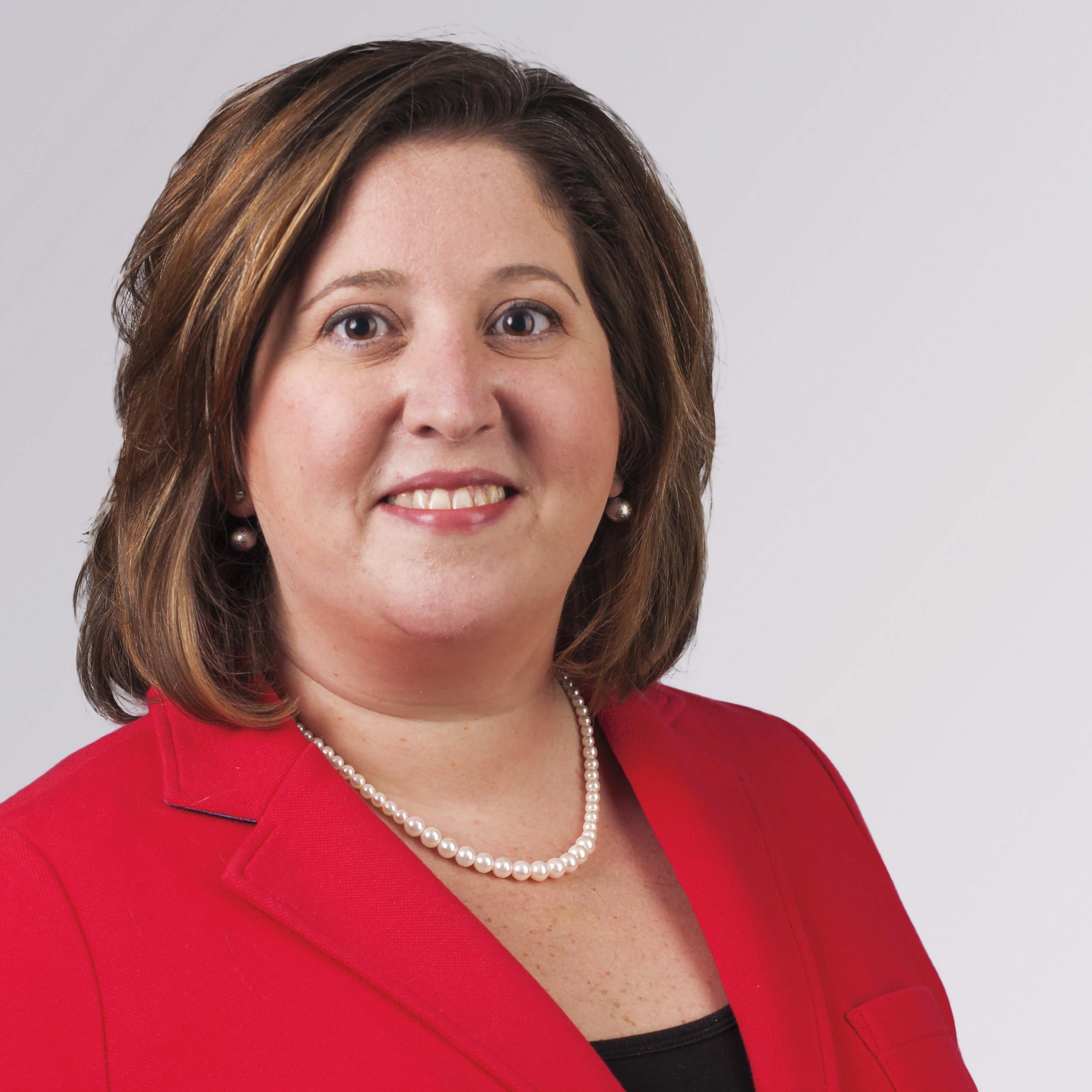 Trisha Fehlinger Mikita has only worked for one company since graduating from college, but in a senes she's had five different careers during her 20 years at AccuWeather. She started as a forecaster right out of college, and was eventually tasked with digital product development, international strategy, training on-air talent, and launching a cable network—all from the company's State College headquarters. "There was always some new opportunity or problem that needed to be solved," says Mikita '00 EMS. "Sometimes, that temporary help turned permanent."
In the early days of social media, Mikita helped with AccuWeather's Twitter account. Now, as the vice president of content, she oversees all of the programming for accuweather.com and the company's 24/7 cable channel, which includes managing more than 40 producers, editors, writers, and broad-casters. Her leadership has increased content and live coverage—and last year, landed her a spot on Cynopsis Media's "Top Women in Media" list.
Mikita has experienced two decades' worth of weather phenomena: She remembers Hurricane Katrina and how the record-breaking storms of 2004 and 2005 impacted her staff. But it was during the forecast briefings for Superstorm Sandy in 2012 that she felt an urgency to get the message out. "I was really concerned that people weren't paying enough attention," she says.
In the midst of another busy year for AccuWeather's forecasting and content team, the pandemic created a different set of challenges. Mikita shared the home Wi-Fi with husband Michael '00 Bus, taught their daughter's Girl Scout troop (over Zoom) about observing weather, and stayed involved on campus: She's a FastStart mentor, a guest speaker for meteorology classes, and was re-elected for another term on Alumni Council. "I wanted to give back," says Mikita. "And it's also a way to keep the Penn State experience alive." —Amy Strauss Downey '04 Lib