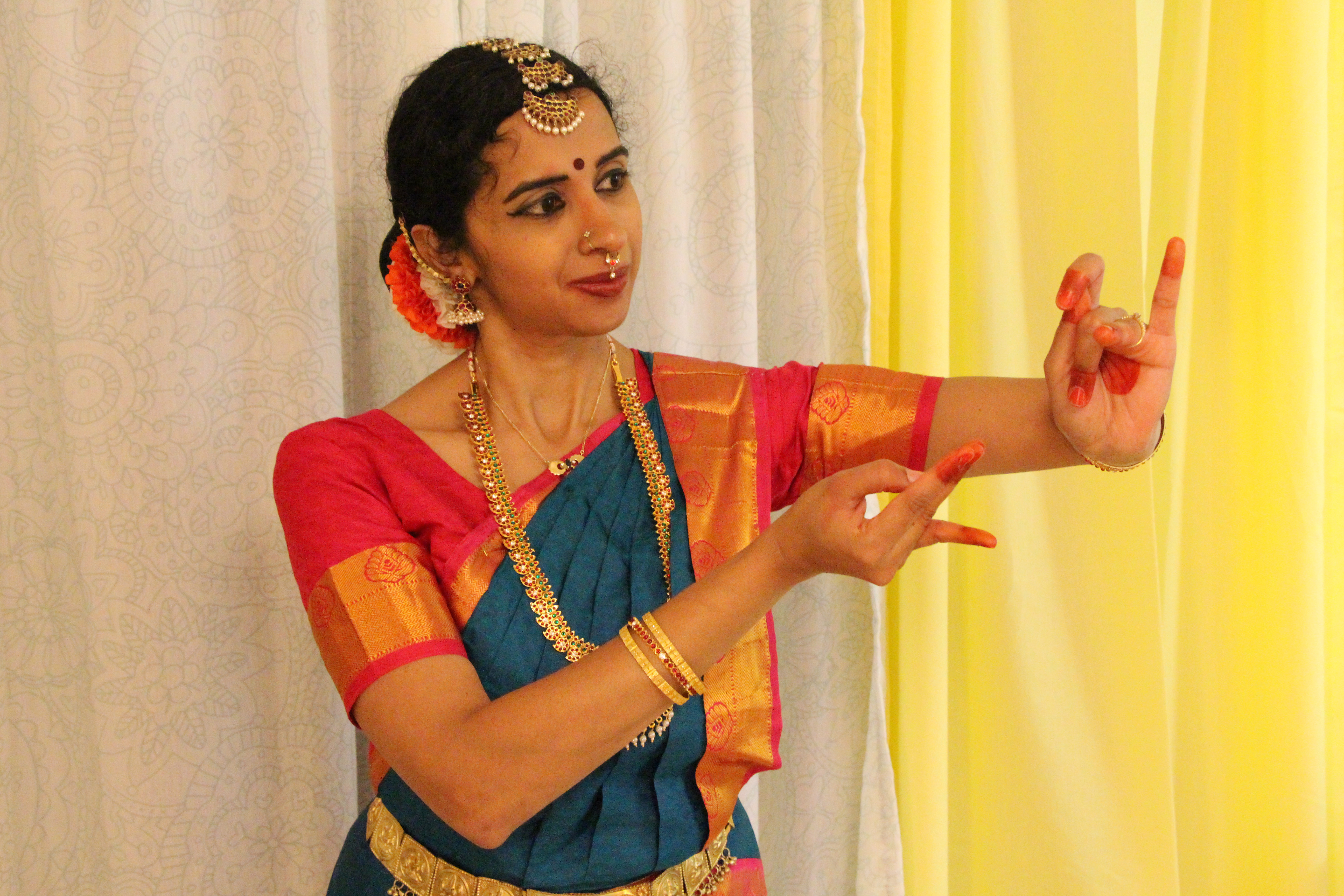 A few years after she moved to Zurich with her husband and two young children, Gayatri Muthukrishnan attended a dance performance that used Bharatanatyam—the classical dance of South India that Muthukrishnan '08 PhD Eng has practiced since childhood—to explain heparin sulfates, a substance found in animal tissue. Muthukrishnan, who has a doctorate in bioengineering, was intrigued. She approached the dancer, Pranitha Kamat—who is also a scientist—with the idea of forming a dedicated group to choreograph dances based on scientific concepts. The duo then connected with Sharmila Rao, a professional Bharatanatyam dancer in Zurich, and founded Dance Your Science.
"Our main goal is to educate people about science through dance," Muthukrishnan says. "We want to do workshops and dance presentations—but we also want to have a discussion after our events, so they're not just performances from which people walk away."
The group, which launched formally in 2019, established an alliance with CERN, the Geneva-based European Organization for Nuclear Research, choreographing a dance to explain its Large Hadron Collider (LHC), the world's most powerful particle accelerator. During the COVID-19 pandemic, the dancers choreographed and performed online for events organized by scientific organizations including The Transplantation Society, and they were selected to participate in CitSci Helvetia 2021, Switzerland's first-ever citizen science conference. They also created online dance workshops for schools and other children's groups in Switzerland. "We focused on viruses and bacteria, how soaps and sanitizers work, and what happens in the body after vaccination," Muthukrishnan says.
Last summer, Dance Your Science offered a six-week online summer dance camp that brought together children in Switzerland and on the East Coast of the U.S. to raise funds for COVID-19 relief in India. —Savita Iyer