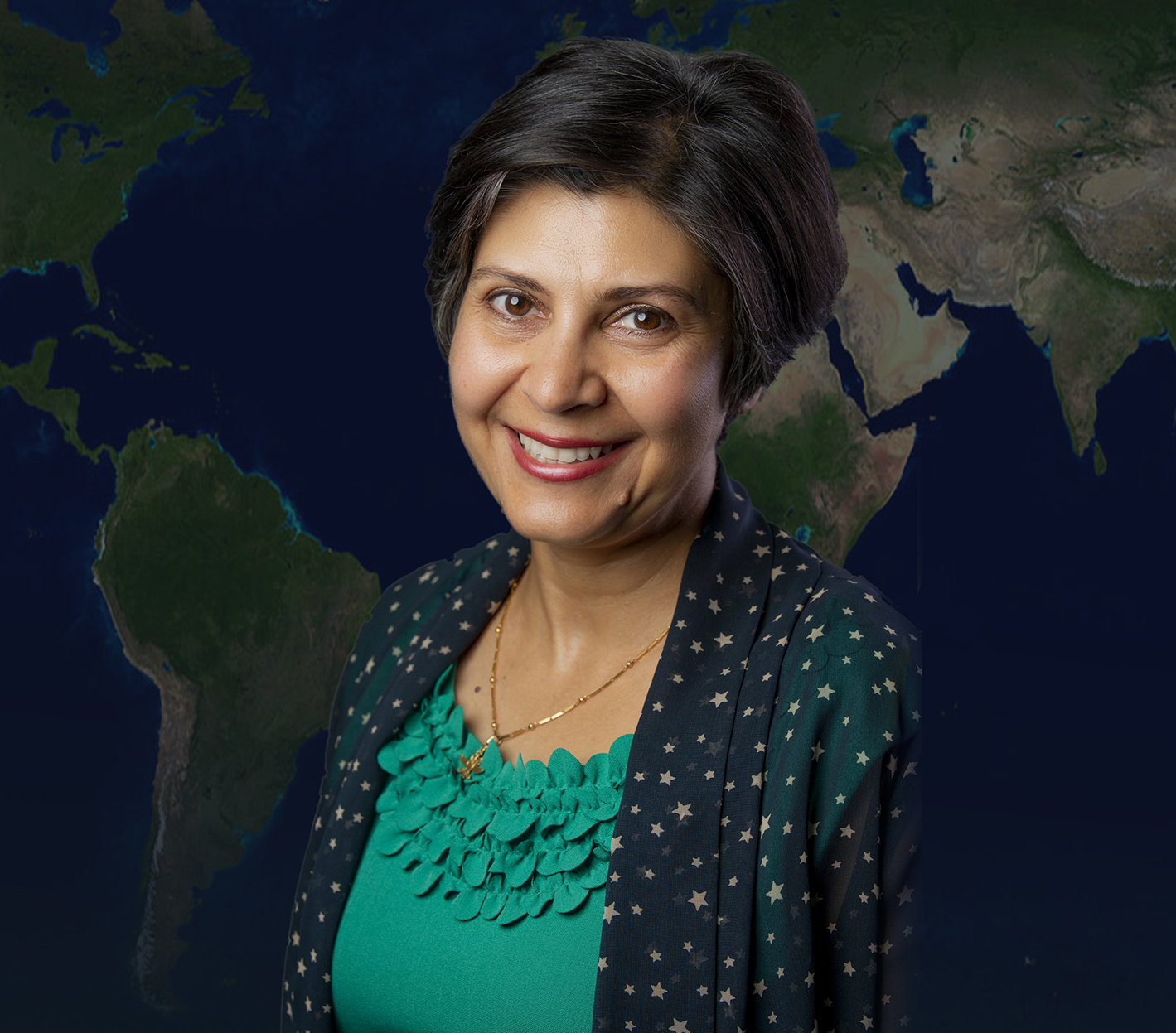 It was a doctoral adviser, distinguished emeritus professor of mechanical engineering Gary Settles, who piqued Huban Gowadia's interest in the field of explosives detection—an interest that led to a career in national security. After joining the U.S. Department of Homeland Security at its inception in 2002, Gowadia '00 PhD Eng moved to its Domestic Nuclear Detection Office, where she eventually served as director. She also worked for the Transportation Security Administration in 2016, serving first as acting administrator and then as deputy administrator.
In her long career, Gowadia has led the team that replaced all metal detectors with more sensitive devices at airports nine months after Sept. 11, 2001. She also led a multilab team to evaluate the deployment of radiation sensors at bridges and tunnels in New York and other cities, a program that has now been translated into operations across many large metropolitan areas.
Since 2018, Gowadia has been with the Lawrence Livermore National Laboratory, a federally funded research and development center. In 2020, she assumed the role of principal associate director for global security at the lab, in charge of a team responsible for intelligence, cyber, space, and energy security, climate impact mitigation, and threat reduction from weapons of mass destruction. "My portfolio brings together wonderfully creative, multidisciplinary teams, working together to solve some of the hardest problems facing our national security," Gowadia says.
She credits much of her success to Gita Talmage, professor emerita of mechanical engineering, whom she cites as a great teacher and mentor. "You never know how much you can actually do in life until someone pushes you to grow your mind and imagination," Gowadia says. —Steve Neumann