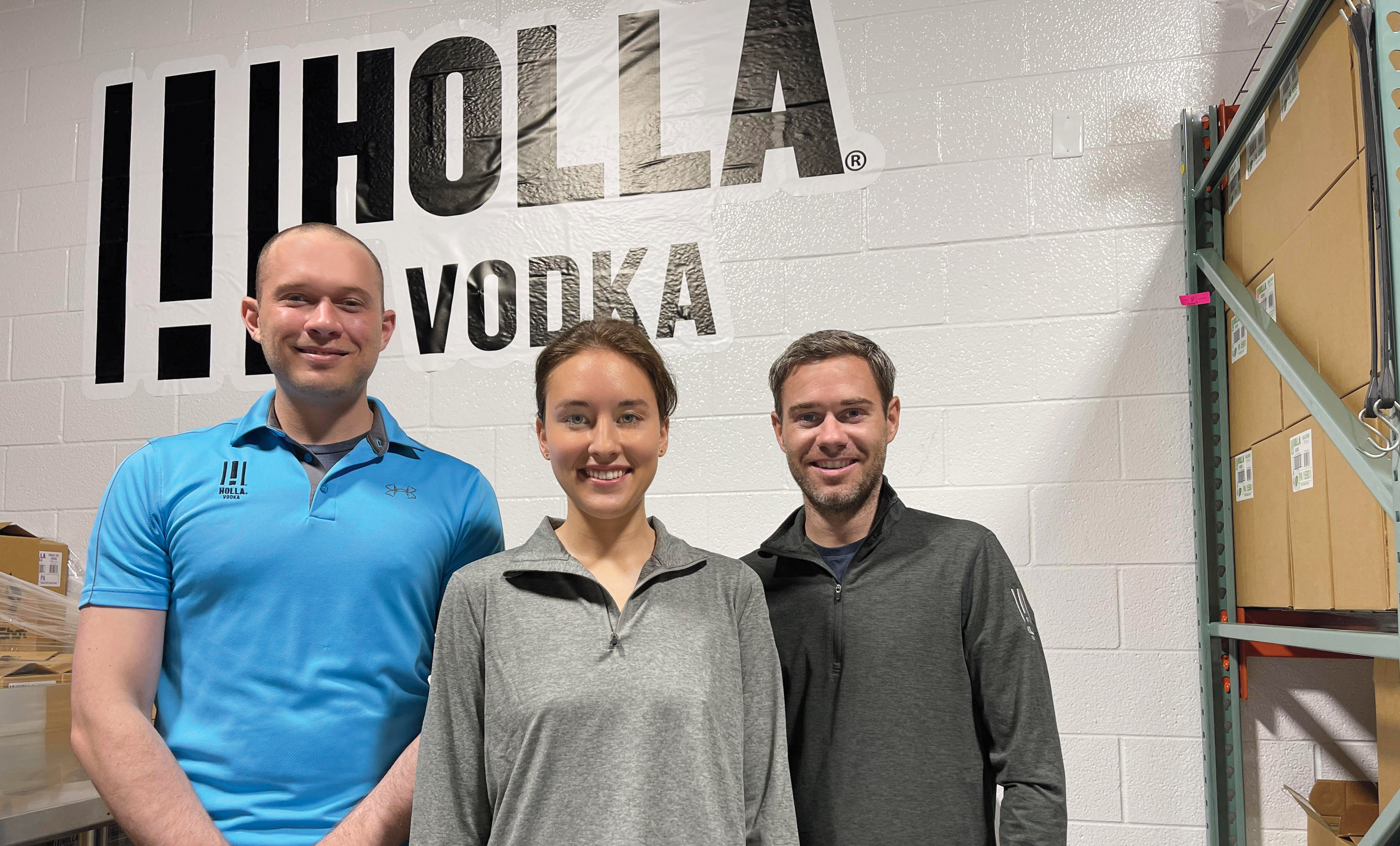 When lifelong friends Patrick Shorb '08 Bus and Matt Glaser '08 Bus created Holla vodka in 2013, they could never have imagined that it would be the featured vodka in Hershey Entertainment's signature Reese's Peanut Butter Cup Martini. That lucky break came about in 2016, when Glaser (above, left) met Riannon Walsh, a renowned spirits expert from Ireland, who happens to live in Pottstown, Pa.
"We partnered with her to produce our vodkas," says Shorb (above, right), "and from there, really started to expand our offerings. We use more natural ingredients, including a high-quality base distillate that is imported from Brazil."
Shorb's foray into vodka began as a hobby during his first full-time job after graduation. "At the time, many of the spirits we were consuming were gimmicky brands that weren't providing a quality product and cost twice what they should," he says. He and Glaser envision Holla as a "happy, fun brand" with broad appeal.
Now based in York, Pa., Holla—the company's director of innovation is Kelsea Strayer (center), a former student at Penn State Mont Alto—is represented by Southern Glazer's, the largest wine and spirits distributor in the country, and Shorb says they're hoping to expand steadily into new states. "We're constantly trying to elevate our ingredients and the brand," Shorb says. "Our goal is to begin converting everything we do to certified organic over time. We're being progressive with ingredients, the packaging, convenient delivery methods, ready-to-drink cocktails, and bringing transparency to the category." —Steve Neumann