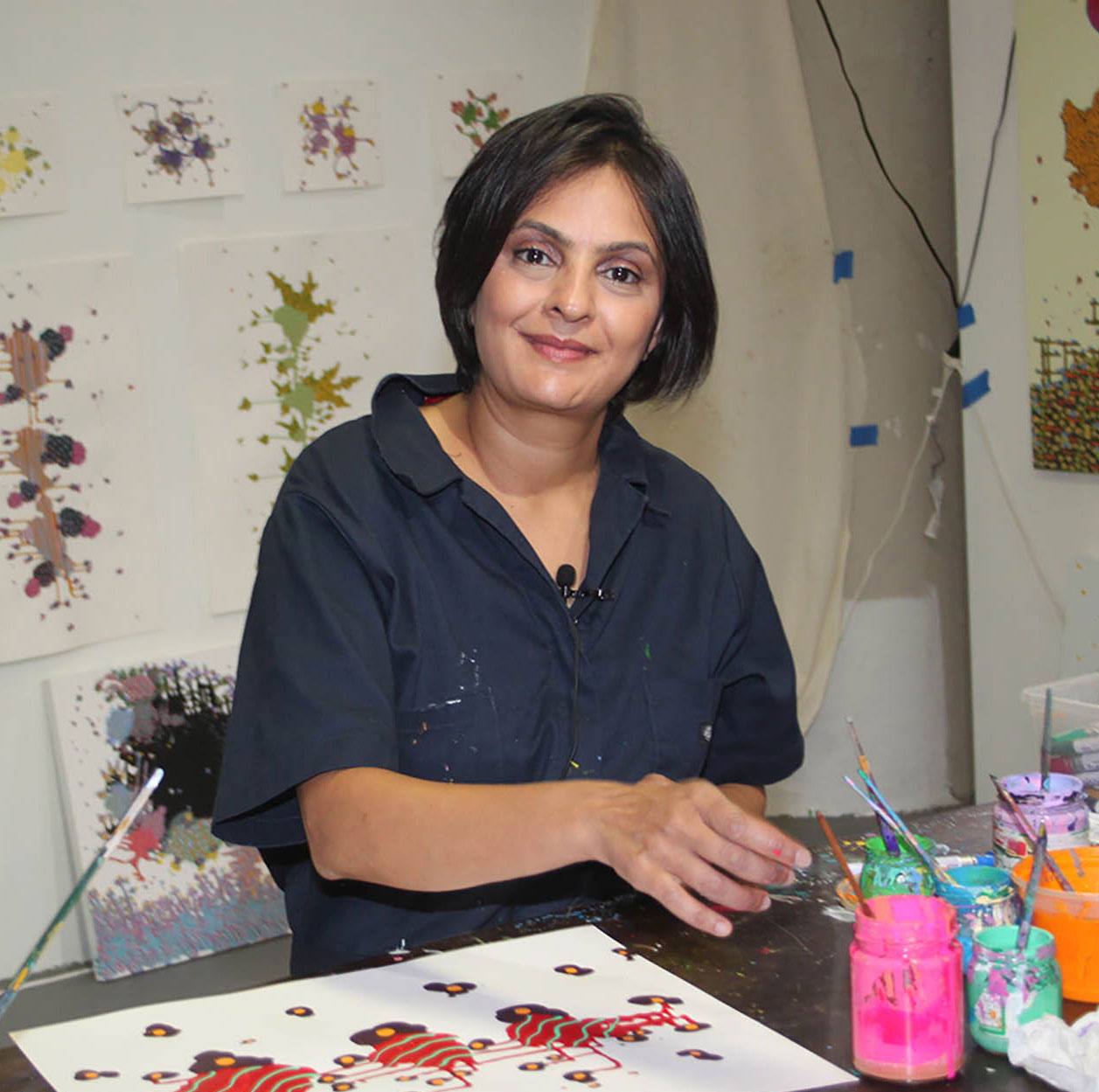 As a young girl, Avani Patel loved attending her sister's Indian dance performances. "The vibrant costumes, flowing gowns, and festive atmosphere made me feel the colors were speaking to me," says the Indian-born artist, whose family immigrated to Pennsylvania when she was 11. She translated those colors onto canvas through her paintbrush and realized early on that nothing brought her greater joy than using art to express her creative vision.
Patel's work, which has been exhibited in New York, Philadelphia, Dubai, Chicago, Portugal, Panama, and Mexico, is purposefully joyful. Riotous color and detailed, repetitive patterns contained within amoebalike silhouettes are her trademark, created with acrylic and paint marker on canvas and drawn from her cultural background and everyday life. "I'm an expressive painter that draws inspiration from both my recollections and my daily surroundings," she says.
Patel '00 A&A earned an MFA from Temple University, but she credits Penn State with nurturing her vision and artistic development. "At Penn State my work evolved continuously—I experimented with my art, learned the terms used in composition and color theory, and spoke a new visual language in my paintings," she says.
Patel has been living in Brooklyn for the past 20 years and teaches at nonprofit institutions such as BRIC Arts, Brooklyn Arts Council, and Materials for the Arts. She's spent the past 15 years as a teaching artist in public schools throughout New York City—an experience, she says, that has impacted her own art as well as the lives of her students. "I've had the opportunity to educate them not only about art history and technique, but also how to use their own imagination and creative abilities in ways that have an impact on their lives," she says.  —Parizaad Khan Sethi