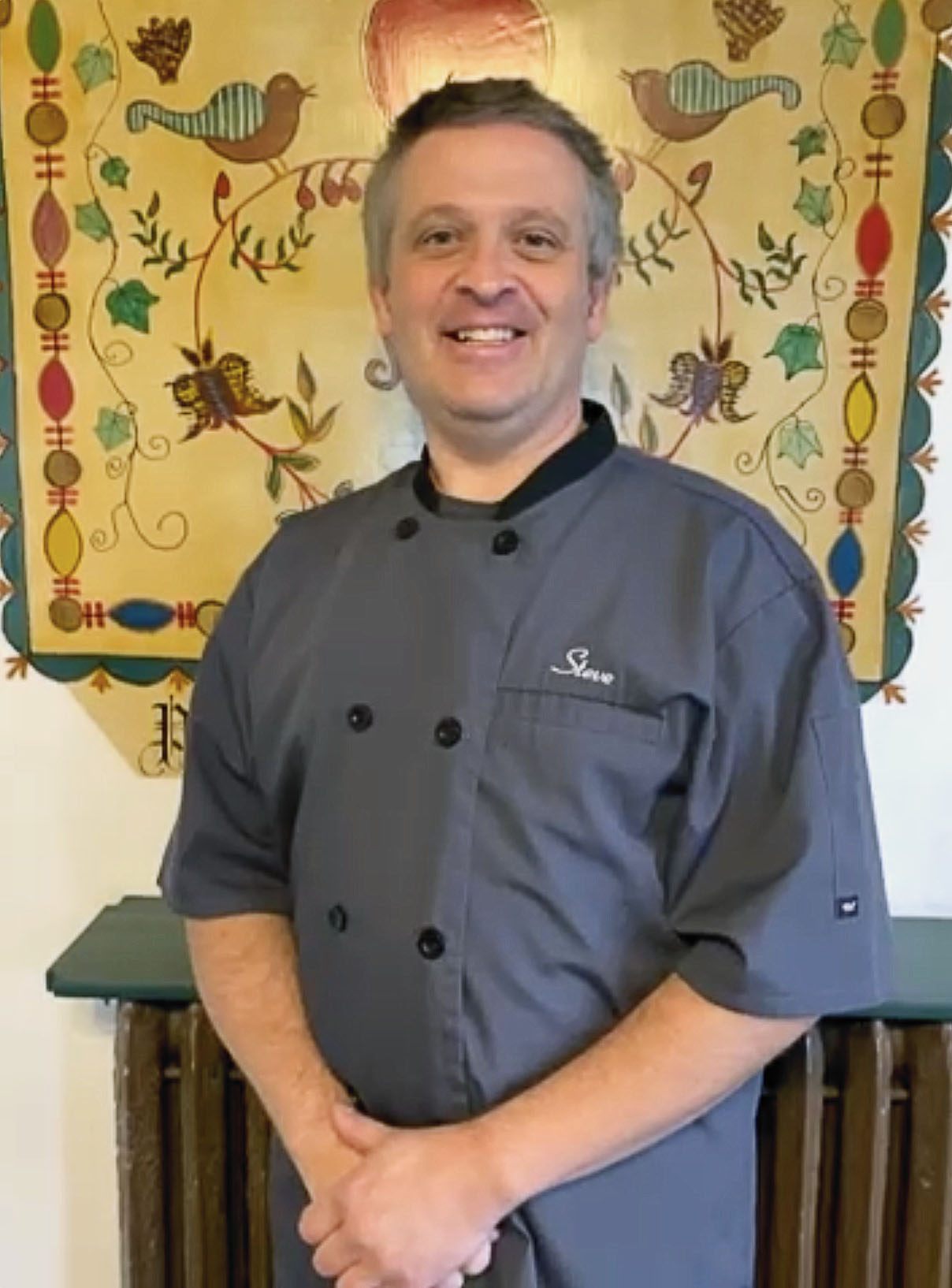 Inside the kitchen of Deitsch Eck restaurant in Lenhartsville, Pa., Steve Stetzler cooks up chicken pot pie, pig stomach, and shoofly pie the way he has done for 29 years. Stetzler '93a H&HD has been working in Deitsch Eck's kitchen since he was 15, when he was hired to bus tables, wash dishes, and help with light cooking. He had no idea that he would one day take over the landmark restaurant whose interior is filled with hex signs, the Pennsylvania Dutch folk art featured on barns and other buildings. 
Stetzler graduated from Penn State Berks with an associate degree in hotel, restaurant, and institutional management. That same year, he was offered the job of managing Deitsch Eck, which means "Dutch corner" in Pennsylvania Dutch, a language Stetzler grew up hearing his mother and grandmother speak. Three years later, he bought the restaurant, where his mother, sister, and aunt—from whom he learned to cook his signature dishes—all work alongside him.
While locals know exactly what to expect at Deitsch Eck, tourists passing through sometimes have questions about Stetzler's traditional Pennsylvania Dutch menu, and some recoil the instant they read the  words "pig stomach." Surprisingly, though, Stetzler says that the dish—he buys the stomach casing, boils it until it's soft, and then adds sausage, potatoes, and carrots to make a stew-like dish—is one of the most popular items on his menu. "I'm sure eating our kind of food every day isn't a good thing, but eating health-conscious foods every day could become quite boring, so a mix of both can't be too bad," Stetzler says.
In 2017, Stetzler launched a Plate It Forward Program, donating $1 from every Pennsylvania Dutch special Deitsch Eck sells to selected local charities.