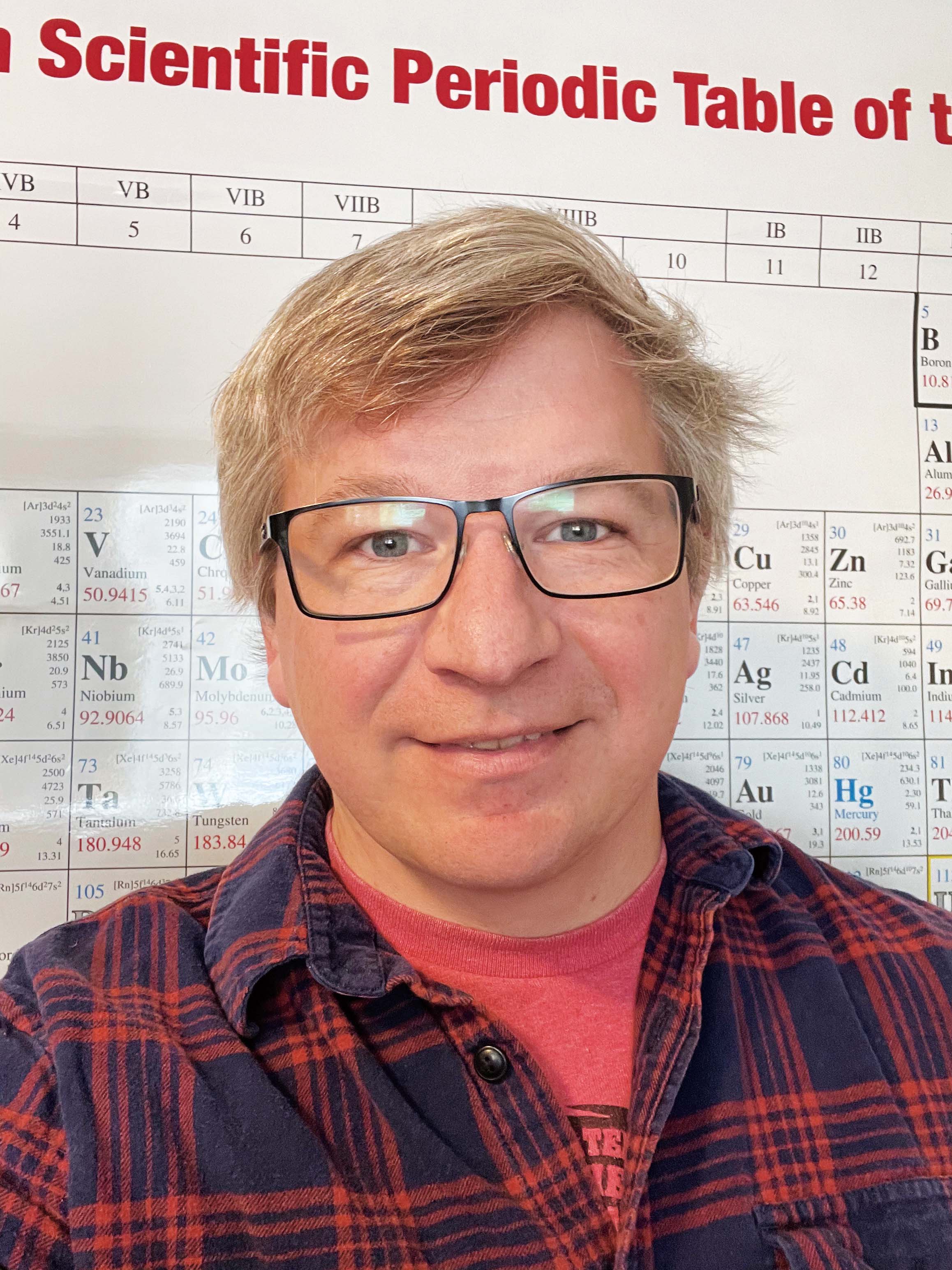 Textbooks were expensive when Brandon English was in college. Most semesters, he sold his before finals so he'd have funds to get home for the holidays. Textbooks have only become more costly since, as English '03 discovered when he joined the chemistry department of Red Rocks Community College in Lakewood, Colo., in 2012; he was shocked to learn that students had spent $600 on materials for his organic chemistry class. The prohibitive price of course material was in complete contradiction to the college's mission of being "as accessible to as many people as possible," English says, so he decided to write his own course materials.
"I started by writing short worksheets and testing them with my classes," he says. "These got expanded and modified every semester. Each time we covered a topic, or I found an interesting paper, I would revise and expand those sections and retest them."
English sources content from scholarly chemistry and biochemistry literature, his own doctoral and post-doctoral work on plant-derived biomolecules and potential anti-cancer drugs, and other cutting-edge material. Nine years after he embarked on the project, Red Rocks' chemistry and math courses, which include digital files and videos, are avail-able cost-free to students as part of open educational resources (OER). English's efforts provide his students—many of whom have limited finances—with up-to-date, quality learning materials peer-reviewed by his colleagues and friends in the pharmaceutical industry.
English says he's driven simply by his love for teaching. "If I didn't need the money to eat, I'd be doing this for free," he says. "There's nothing more rewarding than when you have a student come up to you and say, 'Your book is awesome.'" —Pete Croatto