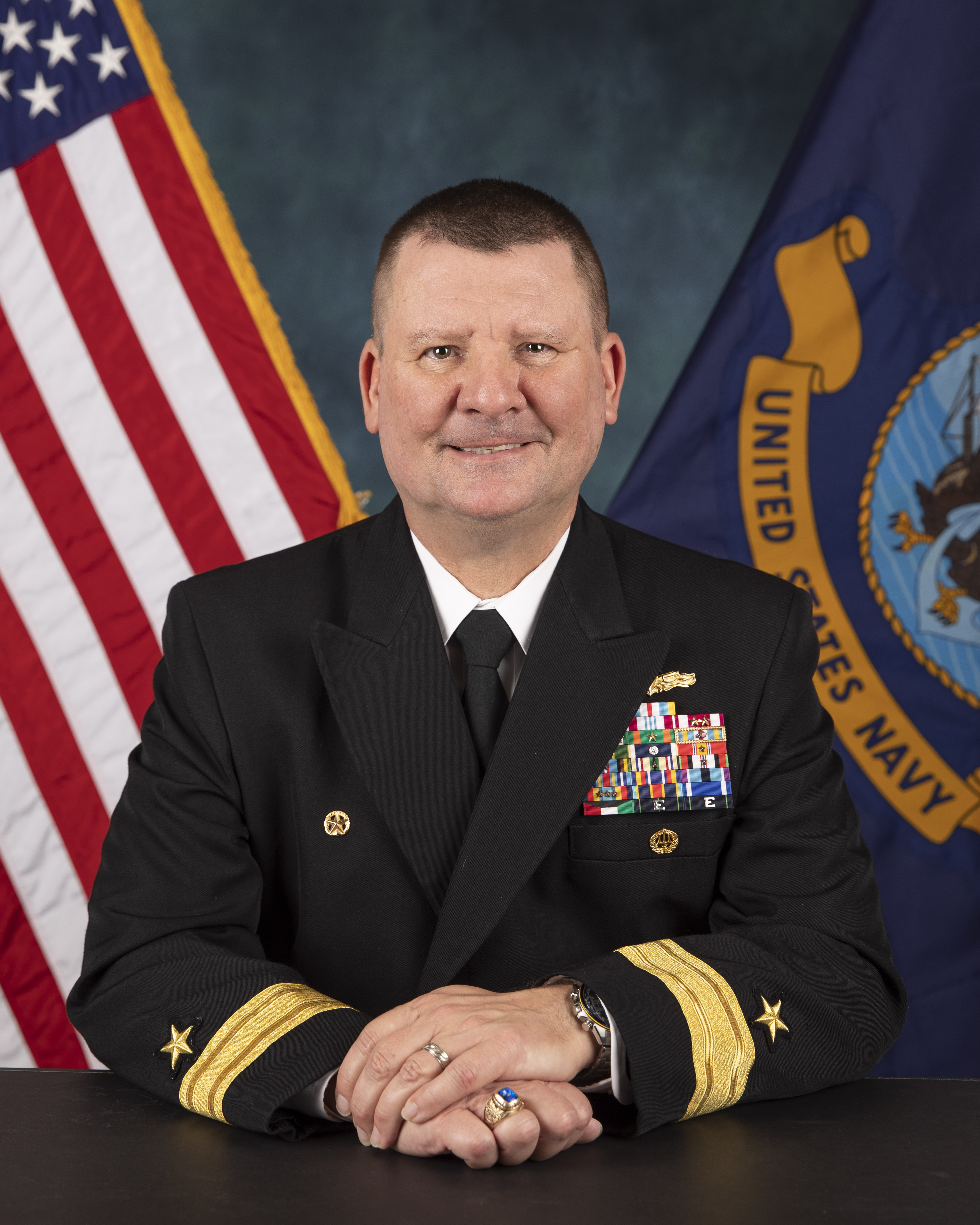 Since July 2022, U.S. Navy Rear Adm. Michael Scott Sciretta has been monitoring the Russia-Ukraine war from aboard the U.S.S. Forrest Sherman, and then from the U.S.S. James E. Williams—guided-missile destroyers currently located 1,000 miles from Ukraine in the Mediterranean Sea. They are in the region to carry out NATO's core tasks of defense, deterrence, and crisis prevention and management.
"As we patrol our areas of responsibility, we are constantly training and conducting exercises to develop our maritime warfighting skills, enhance our interoperability, and project our presence in the region," says Sciretta '91 Lib, a 31-year veteran of the Navy who commands one of NATO's four maritime task groups—multinational forces made up of land, air, sea, and special operations forces, designed to be activated on short notice.
"The versatility and agility of our highly capable warships have made us a very proficient and credible combat force," says Sciretta, whose command will end in July. "We have Turkish helicopters landing on Italian ships, Greek boarding teams training on U.S. ships, anti-submarine missions led by the French, and logistical replenishments conducted with German and Italian oilers."
Military service runs in Sciretta's family. His father was a Korean War veteran, and his two sons—who, like their father, attended Penn State on Navy ROTC scholarships—are active-duty naval officers. James '16 EMS is a surface warfare officer and an NROTC instructor at the University of Notre Dame, and Adam '21 EMS is a naval aviator attending flight school.
Since he was commissioned as an officer, Sciretta and his family have moved 15 times, living in 11 U.S. cities and in Portugal. "The diverse and cultural experiences we have seen as a family are incredible," he says. "There is no greater feeling than to know you are serving your country each and every morning." —Andy Faught