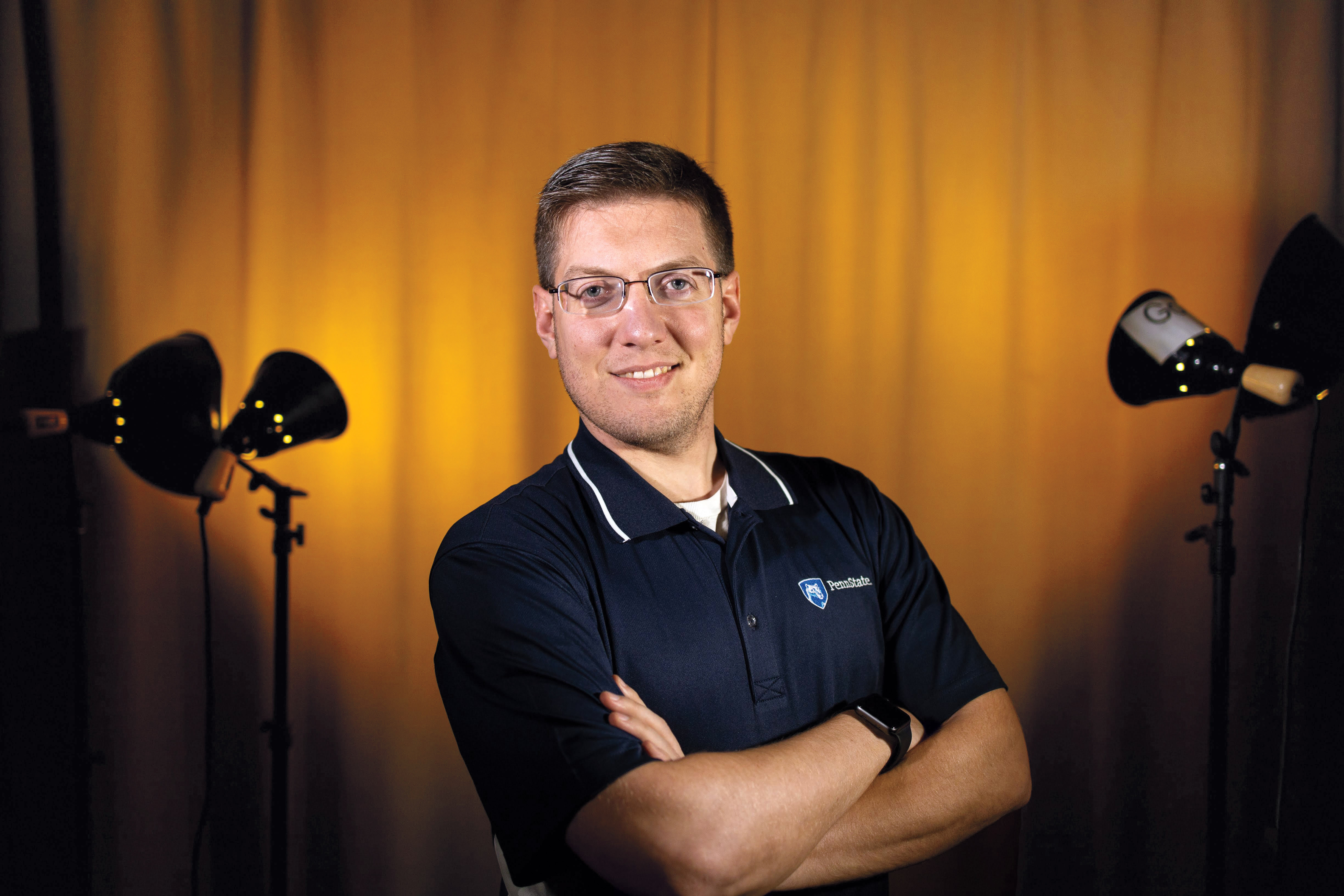 While working for News 12 The Bronx in the spring of 2008, David Roush reported several stories from Harry S Truman High School, where the principal was so impressed with the way Roush interacted with students, she offered him a job as a media communications instructor.
Roush had never considered a career in teaching. But the school's TV studio was well equipped with high-end cameras and editing gear, and the idea of transitioning to a Monday-through-Friday job with a pension made it a compelling offer. Thanks to New York's transitional teaching certificate program, Roush could jump right into the classroom without traditional teacher training.
Roush '04 Com/Lib proved such a natural that one year of teaching turned into 10 and more, during which he completed graduate coursework and obtained a professional teaching certificate. His students have gone on to television, radio, and film careers in New York City, and many have had unique experiences, including interviewing Hillary Clinton during the 2016 presidential campaign and attending The Price Is Right, which Roush won as a contestant in June 2017.
In 2019, Roush—who won Penn State DuBois' Outstanding Alumni Award in 2013—was one of just 17 recipients of the prestigious Big Apple Award for Teaching Excellence, for which more than 7,000 New York City teachers were nominated out of a pool of 80,000. Yet he sees himself less as a teacher and more as a counselor and mentor who cares for his students' welfare and future.
"I see every child who walks through my door as an individual human being with limitless potential, and it's my job to help them find, realize, and achieve that potential," says Roush. Indeed: In 2013, he convinced his mother to lodge one of his former students, Matthew Rivera, so Rivera could attend and wrestle at Penn State DuBois.  —Pete Croatto